Reading Time:
2
minutes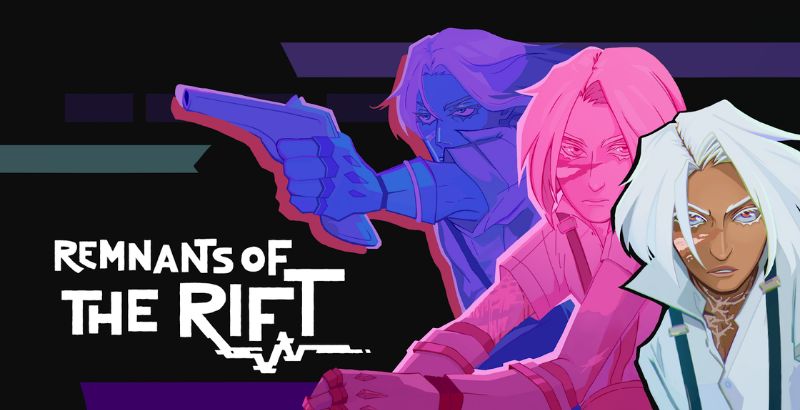 What if closure was at the end of another dimension? Prepare to dive into retro-futuristic action roguelite Remnants of the Rift to search for the answer! Developed by Mexican studio Bromio, the studio behind Pato Box, this action/strategy roguelite will make a dimensional dive into Early Access on Steam on May 4th.
Play, pause, plan, and ride the frequencies between worlds! Remnants of the Rift lets you pause the action during combat to pick your best move, but don't let your guard down: this alternate dimension will take skill and tactical thinking to get through.
You'll play as Morgan, a mercenary whose life was changed forever after The Bast, a rift in reality appeared – and may hold the key to closure for them and many others. As The Bast does everything it can to beat you down during each of your runs, experiment with weapon mods and tactics to defeat each new wave of enemies. Help Morgan explore and survive, meet unusual characters and make alliances, and uncover the mysteries of this space between worlds.
Features:
A unique tactical battle system combining real-time action and time-freezing strategy
Slick retro-futuristic visuals set to a catchy, energetic original soundtrack
Every dive is different: change your strategies on the fly to counter a dimension in flux
Discover the secrets of each world and fight to unravel the mysteries of your new life
Meet a cast of roguish characters and factions as you dive, dimension-hop, and defy death in your quest to best The Bast
Dive into a world between worlds on May 4 when Remnants of the Rift plunges into Steam Early Access. In the meantime, you can wishlist the game.