Reading Time:
4
minutes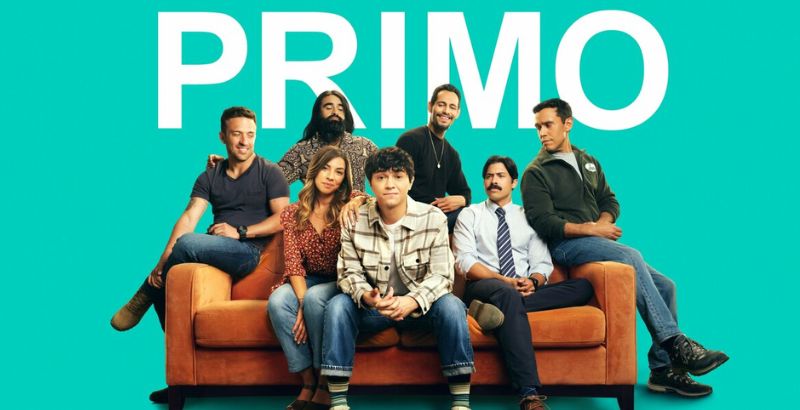 I'm from San Antonio, and while shows have tried to capture life in it a couple of times, or the culture there (most recently HBO's The Garcias), few nail it. But Freevee's Primo brings the city into focus and the experiences within it, to the forefront. From showrunner Shea Serrano, PRIMO is directed by Kabir Akhtar and written by Serrano and Jason Concepcion. Serrano nails Spurs posters, What-a-Burger, and the bickering around whether or not you should wash the dishes before you put them in the dishwasher. Still, this family comedy series is easily recognizable even if you didn't grow up in San Antonio.
A coming-of-age single-camera comedy, PRIMO takes its inspiration from Serrano's life growing up in San Antonio, and follows Rafa Gonzales, a wide-eyed 16-year-old being raised by his clever mother, Drea, and his five overbearing uncles Rollie (the cholo), Mike (the military tìo), Ryan (the one who thinks he's better than anyone else), Jay (the one who has his life together), and Mondo (the stoner hippie) as they live their lives on the south side of San Antonio.
Rafa is at an inflection point as three big life moments coincide: he and his friends are nearing the end of high school, he's pretty sure he just met the girl of his dreams, and he just found out he has a real chance to become the first person in his family to go to college. Throughout the series, the group—Rafa, his mom, uncles, friends, and crush—will all affect each other and help one another grow in ways they weren't expecting, whether they like it or not.
The way the different elements and pressures of Rafa's life converge isn't only relatable, but rather real. As a series, PRIMO puts comedy first but it succeeds because it finds humor in the way that first generation college students, and especially Mexican-American students, experience the world when the time comes to leave for school. That means that Serrano has captured the nuances of our joy. The way we take pride in succeeding for our family but also how that success becomes a fear of not achieving once all of your family's hope has been placed on you. Investigating that element and those pressures aren't separated from the joy that we on screen.
Humor and familial love, even when its overbearing, are all a part of the pressure. Serrano captures something that few other showrunners can with PRIMO. He captures Latino joy and every quirk that comes with it. The burdens have their own humor and accomplishment and aren't set apart from the series' comedy but woven into the very fabric of what makes PRIMO succeed.
PRIMO also succeeds because of its female characters. While men dominate the cast, Serrano has taken the time and care to show the importance women play in a Mexican-American family. They're the glue that holds them together, and sometimes, even when they're overburdened doing it. Serrano also plays with moments of machismo that are explored for comedic sake of course, but ultimately stretched to the absurdity that reflects just how stupid machismo moments can be in reality.
While this family of five uncles is absolutely overbearing, Drea is the matriarch who ensures the family succeeds, not just because she's loud and strong but also because she's caring, loving, and vulnerable in equal measure. Drea reminds me of my mom and tìas in a holistic way that captures her strength and her faults and how taking care of people often means you don't realize how they take care of you.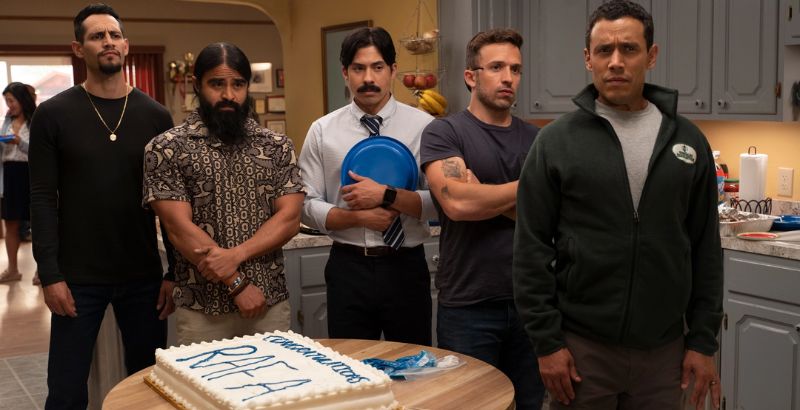 But the tìos in PRIMO are anything but one-note even though they each embody very specific identities. Rollie, Mike, Ryan, Jay, and Mondo are characters that push the series through comedy but also have enough heart to make sure the audience misses when one of them doesn't make a large appearance in an episode. Endearingly charming but also really dumb, the tìos make the series absolutely special.
I know these characters because I grew up with them, I check in on them from a city away, and I have memories that are seasoned with their eccentricities. There is a quirkiness to the Latino joy in PRIMO that cuts deep with its references but also can work for anyone watching who isn't even from the community being represented. This series is just a coming-of-age sitcom about a kid with a crazy family and all that comes with that, and it's universal in that way. But the types of characters Serrano has put on screen make it feel like home.
While I love Gentefied, This Fool, On My Block, and even all the way back to The George Lopez Show, all of these series show Mexican-American life in California. Even Chicano cinema is shaped by East LA. But the Tejano experience, the San Antonio experience, is different. Like every culture, regional specificity is beautiful to see because it showcases that we are not a monolith. Mexican-Americans are diverse and shaped by their cities and states that their cultures built. While I love stories of East LA, it's great to finally see a piece of my home and my community on screen.
Shea Serrano captures the joys of growing up in a crazy Mexican family and the pressures that come with it. This balance always feels authentic, and the stereotypes the series exaggerates into comedy are truly based on realities we've all seen in at least one or all of our tìos. With so few Latino-led and created series on television, PRIMO stands out because it isn't about something deep and dark with some hidden immigration subplot or issue with gangs. Instead, it's just a boy, his eccentric tìos, and their everyday life.
It's a sitcom, first and foremost, and it succeeds because of how recognizable the family is to my own and others I know. There is awkwardness and joy here. PRIMO is authentic, sure, but it's also effortlessly funny in a way that only a tìo could make you laugh.
PRIMO is now playing on Prime Video.
Primo
TL;DR
It's a sitcom, first and foremost, and it succeeds because of how recognizable the family is to my own and others I know. There is awkwardness and joy here. PRIMO is authentic, sure, but it's also effortlessly funny in a way that only a tìo could make you laugh.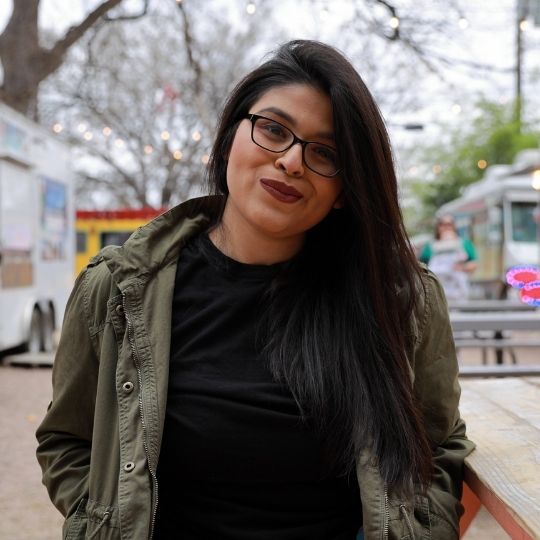 Kate Sánchez is the Founder and Editor-in-Chief of But Why Tho? A Geek Community. There, she coordinates film, television, anime, and manga coverage. Kate is also a freelance journalist writing features on video games, anime, and film. Her focus as a critic is championing animation and international films and television series for inclusion in awards cycles.