The theme of our podcast is: pop culture matters. On My Block, a show about brown and black teens in the community of Freeridge coming-of-age, living, and adventuring with the odds against them fits that theme. In this special episode, Kate and Adrian sit down to talk with Julio Macias, one of the show's breakout stars. We discuss the importance of showcasing different Latinx identities on screen, what it's like to play Oscar 'Spooky' Diaz in On My Block, how he brings respect to his role, what Spooky represents, and we even nerd out about comic books. Spoiler: we totally need him in a comic book movie!
Shownotes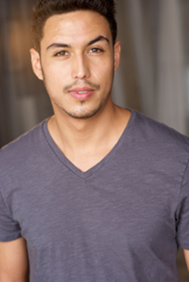 Julio Macias is a multi-talented actor and producer and part of the stellar cast of the original hit Netflix original series, "On My Block." After the first season of "On My Block" Julio guest starred in "S.W.A.T." and "Jane The Virgin."
Julio has always had an inclination towards storytelling. Ever since he was a young boy in Mexico City, Julio's interests in the industry ran in his blood; both his father and grandfather were part of it. After some excellent training at the Circle in the Square Conservatory, Julio moved back to Los Angeles, where he grew up, and truly honed his on-screen technique. It also gave him the opportunity to meet and work with creatives on the other side of the camera.
In 2013, Julio and Alfredo Ibarra became business partners, both fully dedicated to the art of film and creative media content, opened BlankFilms. They've produced several music videos for artists with labels like Sony Music Latin and Universal Music, along with short films, sketches, and a full-length feature. Currently, they are working on an original feature, "Pega Como Niña." This feature is a true story of a mother who's vow to never be defenseless again, after being assaulted in the metro with her two daughters, takes her all the way to the Olympics.
Follow Julio on his social media: @AJulioMacias