Vampire movies are a great way to explore sext, love, and death. They're immortal, they're sensual, and ultimately, they live in a space outside of humanity but deeply reliant on it. While action and vampires go hand in hand, so do stories of grief, family drama, and religion. With so much to offer in one sub-genre, we've pulled together a list of 10 vampire movies to watch right now from as many parts of the subgenre as we could find, and from different countries. From Blaxploitation to Spaghetti Westerns and pure action with everything in-between, we've got you covered.
Thirst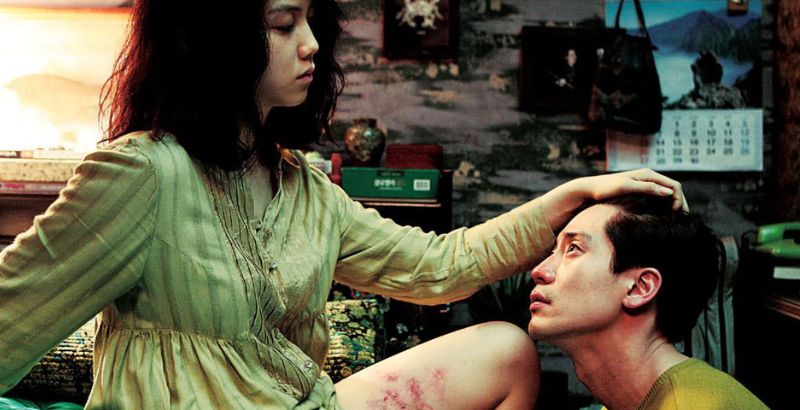 Director: Park Chan-wook
Writer: Park Chan-wook & Seo-kyeong Jeong
Where to Watch: Prime Video
Sexy, bloody, and the perfect blend of Director Park's eye for the violent and the romantic, Thirst is and will forever be my favorite vampire movie to watch. And to be honest, my favorite film from Park overall, yes, even over Old Boy. While the romance is strong, the moral quandry that Park explores through faith and violence is stronger.
"Through a failed medical experiment, a priest is stricken with vampirism and is forced to abandon his ascetic ways."
Dead & Beautiful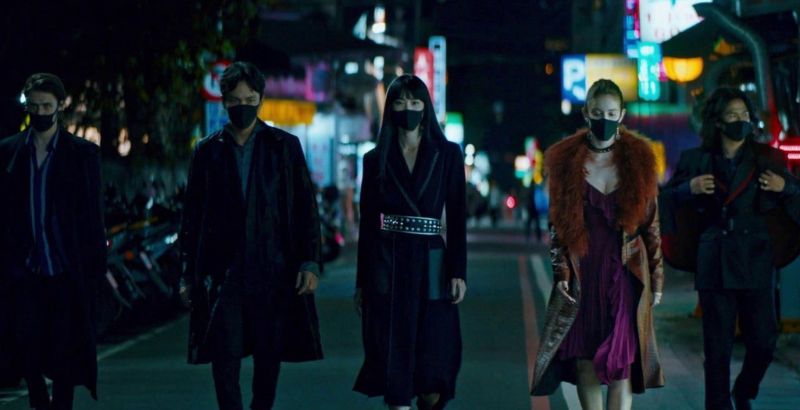 Director: David Verbeek
Writer: David Verbeek & Hugh Travers
Where to Watch: Shudder
Dead & Beautiful isn't going to revolutionize your thoughts on vampires, but the partying, nightlife, and range from vapid to malicious featured in the cast of characters make this a strong vampire movie for this list.
"After a wild night, a group of wealthy young friends wake up from their drunken stupor with a freakish discovery: each of them has grown a pair of fangs – vampire teeth. Bewildered at first, the group realizes they feel stronger and more attractive than ever before. As they strain to make sense of their new situation, they lose themselves in a twisted game of taking their new vampire skills to the streets. In this new kind of nightlife, with the limits of life, love and death greatly blurred, it dawns on the group that they can no longer trust each other. Nobody can be sure of what this vampire business is all about – or, for that matter, if any of this is even real."
Director: Joe Begos
Writer: Jow Begos
Where to Watch: Shudder
A drug-fueled pink and purple nightmare, Bliss was like electricity when it first came out in 2019 and it still is every time I watch it. With a killer lead, Dezzy, who carries her emotion and her neurosis on her sleeve, this is one that is beautiful to look at and leaves you feeling bleak. When Dezzy lets loose, the bodies drop and the action picks up with gore-filled moments that get your adrenaline pumping. With disorienting camera work set to synth and punk, it would have been easy for the film to lose itself in aesthetics, but it doesn't.
"Struggling through a creative rut, hard-partying artist Dezzy Donahue can't stop the bad streak. In an effort to combat her tough luck, Dezzy throws caution to the wind, indulges in heavy drugs and rages her nights away. Gradually, though, the party starts to end, and in its place, Dezzy finds herself thirsting for blood and suffering from terrifying visions."
A Girl Walks Home Alone at Night
Director: Ana Lily Amirpour
Writer: Ana Lily Amirpour
Where to Watch: Prime Video and Pluto TV
A lonely skateboarding vampire on the street of the Iranian ghost town called "Bad City," is all you need to know about Amirpour's vampire Western with just the right amount of romance.
"Strange things are afoot in Bad City, where a lonely vampire is stalking the towns' most unsavory inhabitants."
Only Lovers Left Alive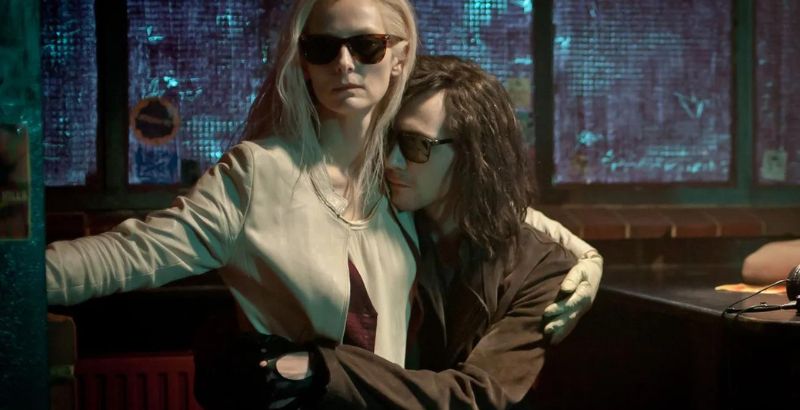 Director: Jim Jarmusch
Writer: Jim Jarmusch & Marion Bessay
Where to Watch: Prime Video
I'm not going to go into like any detail here, other than Tilda Swinton and Tom Hiddleston are lovers in a chaotic and messy and sexy romance.
"The centuries-long love affair of two cultured vampires (Tom Hiddleston and Tilda Swinton) is imperiled by her sister (Mia Wasikowska)."
Ganja & Hess
Director: Bill Gunn
Writer: Bill Gunn & Lawrence Jordan
Where to Watch: Paramount+
One of the most visually compelling films of its time Ganja & Hess is a horror classic. It explores identity and sex in a direct, beautiful, and bloody way. Plus, it's one of my favorites I love watching people watch for the first time.
"A highly stylized and utterly original treatise on sex, religion and African American identity that mixes elements of blaxploitation and horror. An anthropologist is stabbed with an ancient ceremonial dagger by his unstable assistant bestowing upon him the blessing of immortality and the curse of an unquenchable thirst for blood. When the assistant's beautiful and outspoken wife comes searching for her missing husband, she and the anthropologist form an unexpected partnership."
John Carpenter's Vampires
Director: John Carpenter
Writer: Don Jakoby, based on the novel by John Steakley
Where to Watch: Netflix
Look, Vampires isn't exactly a cinematic classic or some arthouse take on vampires. It's a brash and loud action movie that just works. Maybe it's because I saw it too young, but this one has a space in my consciousness always. With a killer score from John Carpenter and his eyes as director, this action vampire hunting adventure makes my vampire movies list because it's a hell of a lot of fun, even if it doesn't hold up all the way. I mean just read that synopsis.
"A contemporary and blood-chilling take on the gothic legend, horror master John Carpenter's Vampires stars James Woods as the ultimate vampire slayer on his most dangerous mission ever."
The Transfiguration
Director: Michael O'Shea
Writer: Michael O'Shea
Where to Watch: Prime Video
Probably the most different vampire movie from the others on the list, The Transfiguration is a slow-burning look at love and loss through they eyes of vampire lore. With a stellar young lead actor in Eric Ruffin, it's an emotional movie that more people should talk about.
"The Transfiguration follows troubled teen Milo who hides behind his fascination with vampire lore. When he meets the equally alienated Sophie, the two form a bond that begins to challenge Milo's dark obsession, blurring his fantasy into reality."
30 Days of Night
Director: David Slade
Writer: Steve Niles, Stuart Beattie, & Brian Nelson, based on the comics by Steve Niles & Ben Templesmith
Where to Watch: Prime Video & Pluto TV
Probably the most wide-released of the vampire movies on this list, 30 Days of Night is a must. My first watch made me excited with the high-intensity action and a dreamy Josh Hartnett, but every subsequent watch after that was excited at the execution of its vampire lore.
"Cross over to the dark side in this bone-chilling adaptation of the cult-hit graphic novel. In a small Alaskan town, a growing band of bloodthirsty vampires thrust the living into a deadly game of cat and mouse and screams."
My Heart Can't Beat Uness You Tell It To
Director: Jonathan Cuartas
Writer: Jonathan Cuartas
Where to Watch: Prime Video
What would you do to keep your sibling alive? My Heart Can't Beat Uness You Tell It To isn't your typical vampire movie, and its cast manages to bring to life the horrific elements of family drama alongside a different take on vampirism. This one is slow, but man, does it punch hard when it gets going and really doesn't stop.
"Dwight and his sister Jessie reach a crossroads over what to do about their younger brother Thomas, a sickly child with a mysterious affliction."
---
Synopses for 10 Vampire Movies to Watch Right Now were taken from their respective product pages.