Reading Time:
2
minutes
Written by actress Yetide Badaki, In Hollywoodland is a surrealistic reimagining of Lewis Carroll's famed fairytale "Alice in Wonderland". In what could be interpreted as an alternate reality, aspiring actress Zodwa – played by Badaki – has the chance to audition for a role that could make or break her career, but as with most fairytales, the grim and frightening reality of this new world is made evident with each passing moment.
For those who dream of making it big as performers Hollywood, is the be-all and end-all. It's the place where they're told that perseverance and talent are what they need to become the next big star, but for those on the inside, the ones who've made it, the rose-tinted glasses with which they gazed in wonder are removed, revealing the stark reality of a fantasy destroyed.
In this episode of Carolyn Talks…, I speak with Badaki, Karen David – who stars as Queenie – and director Jessica Sherif about the ways the film uses Alice in Wonderland to subvert the fantasy many have of Hollywood. We speak about the ways Badaki's script, the performances, and production design are used to highlight the way Hollywood victimizes women through sexism and misogyny, but also how filmmaking and social media are great mediums to show the solidarity of true feminism.
In Hollywoodland was produced by all three women, and directed by Sherif. The film has been the Official Selection of multiple film festivals throughout the year, including the 2020 Black Film Festival, Catalina Film Festival and Hollyshorts where it's currently screening November 9 – 15. It continues to be screened at festivals, visit the official InHollywoodlandmovie.com screenings page for dates.
---
About Yetide, Jessica and Karen
Yetide currently stars as Bilquis on American Gods (Starz), and just joined the cast of The Magicians (SYFY). Other credits include a recurring arc on This Is Us (NBC), Aquarius (NBC), NCIS New Orleans (CBS), and Masters Of Sex (Showtime).
Karen currently stars as Grace, on Fear The Walking Dead (AMC), and recurs as Emma Tig, in Legacies (CW). Other credits include her series regular role as Princess Isabella, in Dan Fogelman's Galavant, and numerous recurring roles: Jasmine in Once Upon A Time, Barry (HBO), Timeless (NBC), and Criminal Minds.
Jessica is a Third Culture Kid – Algerian and French-Canadian, born in Spain and raised between the Mediterranean and Canada. She's directed many narrative shorts, including the 80s SciFi Bitchin' Glitchin (Best Film and Best Director nominee, 48HLAFP 2019) and the comedy Lady Parts (Best Narrative, Hollyshorts 2019 & Outstanding Narrative Short, Tallgrass (2019). Jessica currently has a documentary feature in production, has directed branded videos for companies like Soul Pancake and ApparentlyJack, and recently shadowed directors on the shows How To Get Away With Murder, Fear The Walking Dead, and American Housewife.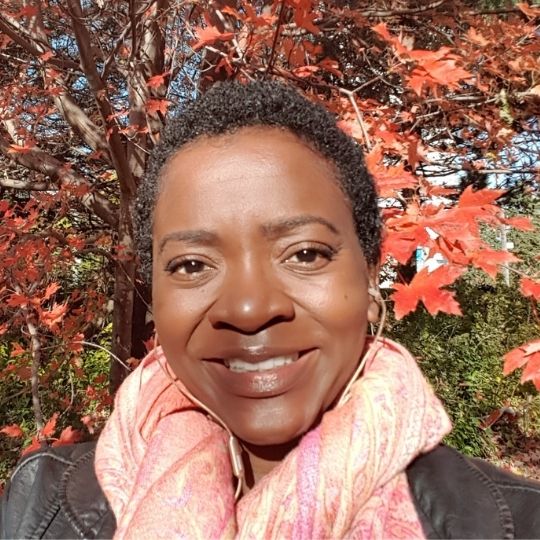 I am a Freelance Film Critic, Journalist and Podcaster – and avid live tweeter. Member of the African American Film Critics Association (AAFCA), my published work can be found on ButWhyThoPodcast, The Beat, Observer, and many other sites. As a critic, I believe my personal experiences and outlook on life, give readers and listeners a different perspective they can appreciate, and help them to see things in a new light.
I am the proud host of Beyond The Romance Drama Podcast – a podcast dedicated to discussing Korean and other Asian dramas, the co-host of So Here's What Happened! Podcast (@SHWH_Pod), and the weekly science fiction film and TV live tweet event #SaturdayNightSciFi.