The music industry in movies and tv is predominantly white male-run, but some of these systemic inequities are starting to change. With composers like Pinar Toprak doing the soundtrack for the blockbuster Captain Marvel, that's one crack in the still-robust glass ceiling. Elyssa Samsel and Kate Anderson, songwriting partners who are perhaps most famous for being the songwriters for Olaf's Frozen Adventure and Central Park, spoke to some of the obstacles they've overcome as women composers in the entertainment industry at Comic-Con @ Home this past week, via a virtual roundtable.
When speaking on their work partnership, Elyssa and Kate relayed that they had been best friends for 10 years, and have become better at working faster with each other. They had sought individually to break typecasting in musical theatre and to work to have more leading female creators and voices in the industry. Kate and Elyssa met at a BMI Musical Theatre workshop, where they began their friendship and partnership.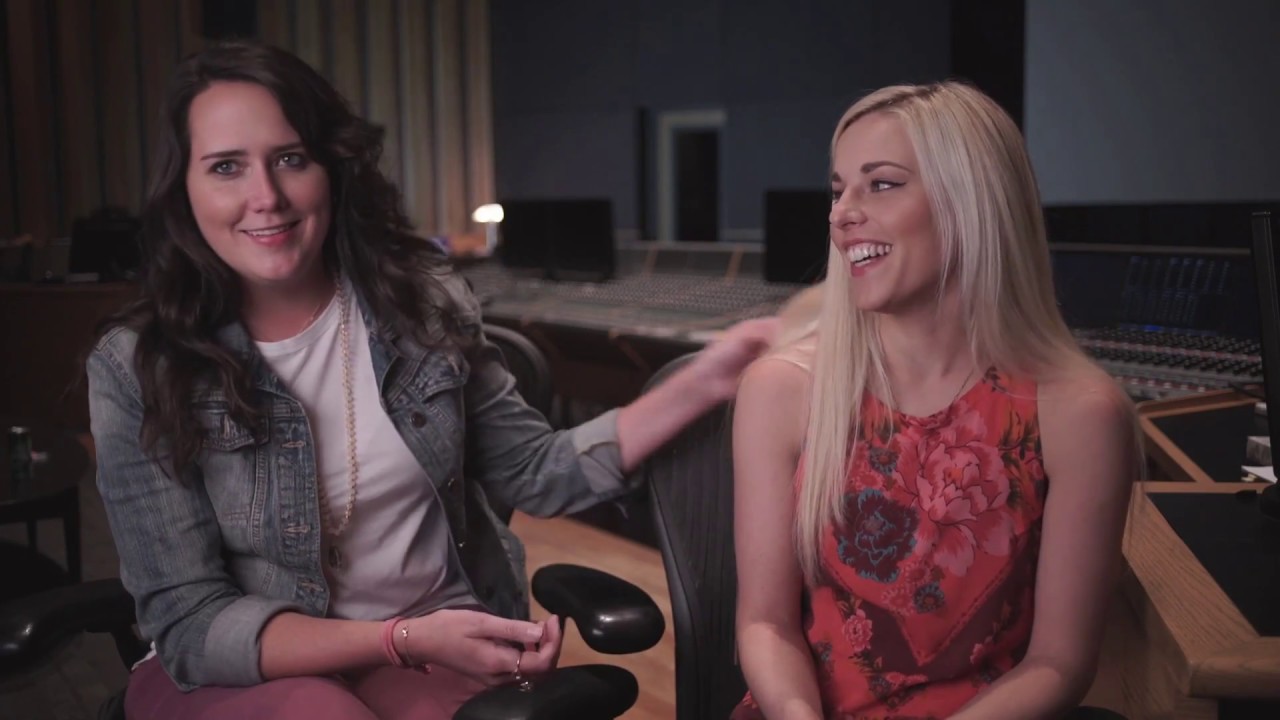 Elyssa and Kate always focus on making a lyrical hook around which the rest of the song is constructed. When asked on what comes first in their composition, instrumentation, or melody, Elyssa reiterated that "we always like to come up with the lyrical hook most of the time," and said that "the music and the melody are very linked for me so they tend to come together," rather than one before the other." "The melody is the emotional subtext to the lyric itself," said Elyssa, reiterating the driving force of the lyric.
Working on Olaf's Frozen Adventure was a "dream come true" and "daunting," they said. On approaching writing the songs, Kate mentioned that they had guidance from the original Frozen songwriters, composer couple Bobby Lopez and Kristen Anderson-Lopez. She said that their writing process had a keen focus on being "true to the characters." Elyssa said that "because it was so focused on Olaf, "The team went in with "such an optimistic view writing for such an optimistic character." Writing within that work view was so much fun for them as creators on Olaf's Frozen Adventure.
On their musical inspirations, Kate mentioned that the Lopezes are a big inspiration to them both, and she would educate herself with Stephen Sondheim, as he is "such a master at the lyrical craft". Elyssa shared all of Kate's inspirations from film scores, like Howard Shore's Lord of the Rings. They both were fans of Michael Giacchino, and now friends with him! They said it was really incredible when people who have been inspirations now become collaborators.
They worked with the voice of Olaf himself, Josh Gad, out of which they made a great friendship with him that led them to Central Park. Funnily enough, even though they wrote songs in the short film based on Gad's vocal range in Frozen, the actors would complain to them asking "Why is this song so high?" They had a good laugh out of that.
On the tone differences in Central Park, Kate mentioned that they are always drawn to the whimsical, but also what sounds very adult. To be able to work on a show like Central Park, that walks that line is great for them, she noted that it"Really is our sweet spot", and not so much of a challenge to work on that from Olaf. Elyssa added on, saying that it "intended up being the perfect blend of humor and whimsy that serves adults and children alike."
On the experience of working at Disney vs. Apple TV+, Elyssa noted that "While both are the best experience of our lives, they are different. Because Disney is such a well-oiled machine, Disney knows exactly how to 'conveyor belt out' an amazing musical." With Central Park, Elyssa said they were more in the "Wild West," where they had to build a musical infrastructure from the bottom up, without the sheer amount of resources at Disney.
Kate elaborated on this further, saying that "The difference is doing 10 times the amount of songs at 10 times less the number of resources and experience [than Disney], and building the music team at Central Park." Further elaborating on the creative process at Central Park, she said "We came onto Central Park in 2017, when there were 10 pages of a script, and we wrote the first song 'Central In My Heart' which was part of the pitch packet," conveying how central their creativity was to the development of the show.
Elyssa was even able to incorporate some of her own backstory into Central Park: "I'm so glad that we got involved three years ago when it was just starting out. So glad, and we have to thank Josh Gad for that. One thing that continues to make me so happy is that when they came up with the original character, I asked if he could play the violin as I used to be a busker with my violin, and that influenced how we wrote his character."
On being women creators in the soundtrack industry and navigating that, they noted they feel fortunate for their mentors and other female composers who broke the glass ceiling. Elyssa said that seeing other female composers inspired her to get into the industry. Kate also noted that "being two women in this industry has definitely had its challenges" but that she was grateful for "a room made for their experience and put a women-driven voice on things" in the spaces she's worked.
Even with the pandemic, have they been able to continue collaborating on work? Elyssa noted that "they've been very fortunate that their projects are in development and they've been working via Zoom and email, and that she was "grateful for Central Park and animation allowing [them] to continue their work." Ultimately, we can expect more work from this amazing songwriting duo in the near future.
Quotes have been edited for length and clarity