Netflix broke its live-action anime curse with One Piece, and to be honest, it immediately brought hope for the much-delayed Avatar: The Last Airbender live-action series. Now, with the trailer, well, it looks…good? Here is everything you need to know about the upcoming series, from release date to cast, and the first trailer that gives a look at the young cast and stunning visuals from showrunner Albert Kim. With costuming that is stunning and casting that absolutely works, the Avatar: The Last Airbender live-action series may be able to keep proving that sometimes beloved stories can be retold for new audiences.
When does Avatar: The Last Airbender premiere?
Avatar: The Last Airbender is currently set to premiere February 22, 2024.
What story is the Netflix Avatar: The Last Airbender live-action adapting?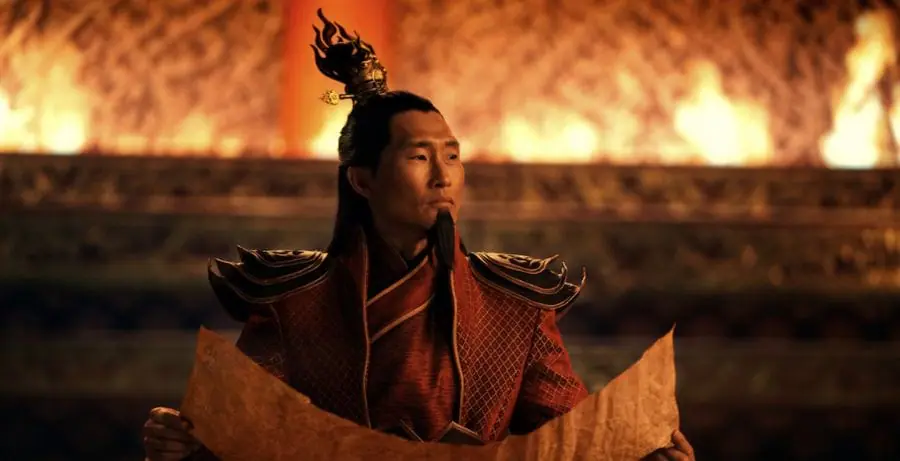 The easiest way to capture the story is to look at the official synopsis for Netflix's Avatar: The Last Airbender live-action series:
"Water. Earth. Fire. Air. The four nations once lived in harmony, with the Avatar, master of all four elements, keeping peace between them. But everything changed when the Fire Nation attacked and wiped out the Air Nomads, the first step taken by the firebenders towards conquering the world. With the current incarnation of the Avatar yet to emerge, the world has lost hope.

But like a light in the darkness, hope springs forth when Aang, a young Air Nomad — and the last of his kind — reawakens to take his rightful place as the next Avatar. Alongside his newfound friends Sokka and Katara, siblings and members of the Southern Water Tribe, Aang embarks on a fantastical, action-packed quest to save the world and fight back against the fearsome onslaught of Fire Lord Ozai. But with a driven Crown Prince Zuko determined to capture them, it won't be an easy task. They'll need the help of the many allies and colorful characters they meet along the way."
For fans of the original animated series from Nickelodeon that pretty much defined a generation of kid to young adult animation, growing with its audience, the synopsis is pretty straightforward: Book One. That said, Netflix has been explicit in using the word "reimagining" instead of "adaptation," which manages to build in enough padding for story changes that are natural to come with editing down arcs into smaller episode counts. That said, the world presented in the trailer is one that is easy to fall into. Just look at Appa's nose in the picture below.
Who's in the cast of Avatar: The Last Airbender from Netflix?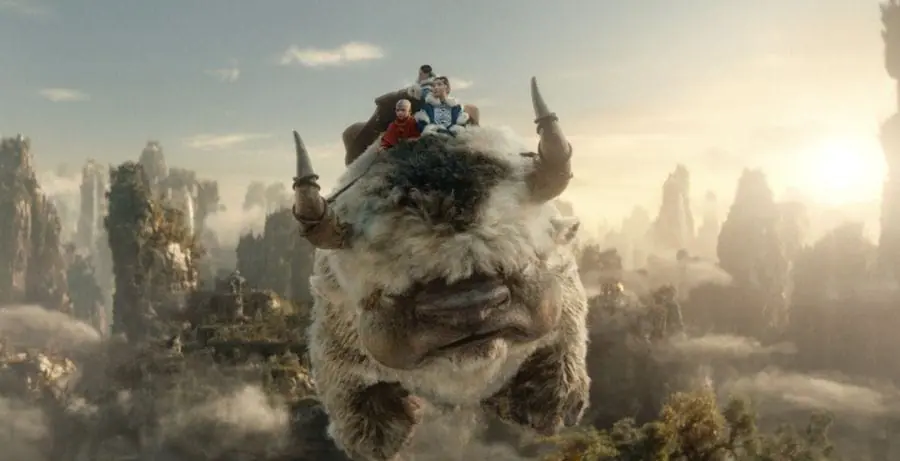 Gordon Cormier as Aang
Kiawentiio as Katara
Ian Ousley as Sokka
Dallas Liu as Zuko
Daniel Dae Kim as Fire Lord Ozai
Paul Sun-Hyung Lee as Uncle Iroh
Elizabeth Yu as Azula
Ken Leung as Commander Zhao
Amber Midthunder as Princess Yue
Maria Zhang as Suki
Arden Cho as June
Danny Pudi as the Mechanist
A Martinez as Oajjy
Irene Bedard as Yagoda
Nathaniel Arcand as Chief Arnook
Meegwun Fairbrother as Avatar Kuruk
Utkarsh Ambudkar as King Bumi
Lucian-River Chauhan as Teo
James Sie as Cabbage Merchant
Momona Tamada as Ty Lee
Thalia Tran as Mai
Ruy Iskander as Lt. Jee
Hiro Kanagawa as Fire Lord Sozin
C.S. Lee as Avatar Roku
François Chau as the Great Sage
Tamlyn Tomita as Yukari
Ryan Mah Lt. Dang
George Takei as Koh
Randall Duk Kim as Wan Shi Tong
Yvonne Chapman as Avatar Kyoshi
Casey Camp-Horinek as Gran Gran
Watch the official live-action series trailer below