The Marvels is in theaters now, and with that comes probably one of the most interesting post-credit scenes in a long time. For a synopsis of the film, look below, but take this line break as your spoiler warning and continue only if you're down to have a big reveal spoiled.
In the film, Carol Danvers, aka Captain Marvel, has reclaimed her identity from the tyrannical Kree and taken revenge on the Supreme Intelligence, using technology to recover the memories they took from her as she floats through space as the cosmic arm of Fury's Avengers. But Carol's liberation from the Kree comes at a price. It begins to lead her to shoulder the burden of a destabilized universe caused by an anomalous wormhole linked to a Kree revolutionary. Picking up squarely at the end of Ms. Marvel Season 1, Carol's powers are entangled with Kamala Khan and S.A.B.E.R. astronaut Captain Monica Rambeau. Together, this unlikely trio must team up and learn to work together to stop planets from being destroyed along with the fabric of time and space.
With all of that, what about The Marvels post-credit scene, and how does it chart out the future for the next arm of the MCU? Let's take a look.
Are The X-Men In The Marvels?
Well, sort of. At the end of Ms. Marvel Season 1, it was revealed that Kamala Khan is a mutant—changing up her Inhuman history from the comics. With that, there was nothing but speculation about when the X-Men would join the MCU and how close it was. In Doctor Strange: The Multiverse of Madness, we got our first glimpse with Patrick Stewart, and now, in The Marvels stinger, we get Beast. Sure, it's a different universe Beast, but the big blue scientist is there nonetheless, and they're in the X-Mansion no-less.
Who is playing Beast in The Marvels Post-Credit Scene?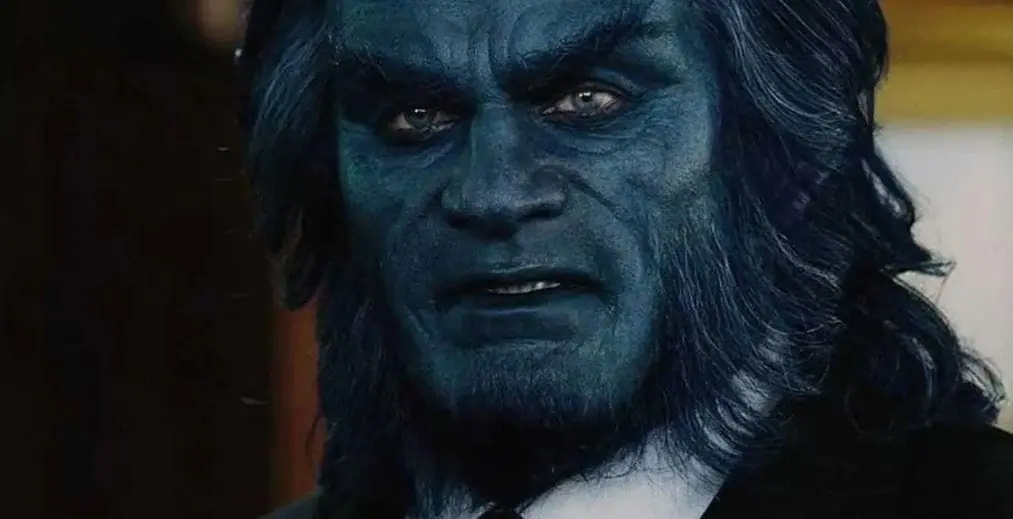 Did you think that Beast sounded familiar (even if his look is showing CGI jankiness)? Well, it's probably because you watched him in X-Men: The Last Stand, played by Kelsey Grammer. With Hugh Jackman making a comeback as Wolverine in Deadpool 3 and Patrick Stewart reprising his role as Professor Xavier in Doctor Strange, it's clear that Kevin Feige and the MCU powers-that-be have chosen their canon X-Men base, and it's the ones that first brought them to the live-action space.
What can we expect after The Marvels post-credit scene?
This question is up in the air. The film's end solidifies that Kamala is assembling the Young Avengers when she recruits Kate Bishop and that Monica is in an alternate universe where Beast, at least the first Fox version of him, is around. But that's not all, her mother Maria is alive, and she's Binary. While Binary was given away by the white and red costume in the trailer, this new character means that Lashana Lynch gets the chance to stay in the MCU, at least for whatever story Monca has next—which, let's be honest, all signs point to something Uncanny.
Who is Binary?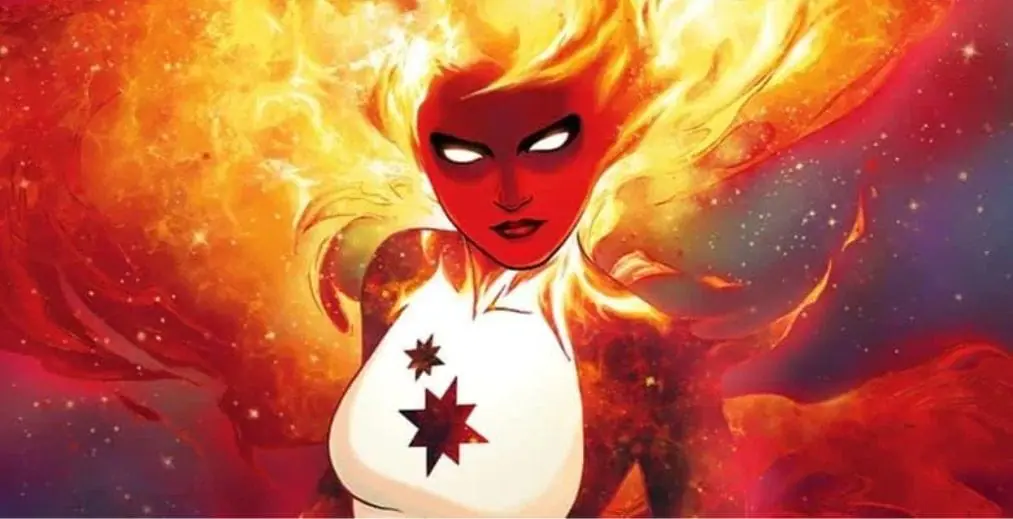 In the comics, Binary is a duplicate of Carol Danvers. Not a clone, not a variant, a duplicate. Carol Danvers, while trapped, used her light powers inspired by Monica Rambearu and created a whole version of herself. Without a name given to the character in The Marvels post-credit scene and just her costume to go off of, Binary seems like a given, which helps point the compass straight at the MCU tackling the X-Men sooner rather than later.
---
The Marvels is in theaters now.