The 48th edition of the Toronto International Film Festival (TIFF 2023) was a delectable mixed bag, delivering many good experiences from renowned directors and beloved performers, but few mind-blowing ones. The festival also was not short on unexpected misses, with some of its worst-ever offerings sprinkled about.
With TIFF 2023 behind us, it's time to take stock of its best offerings, with standouts from greats like Alexander Payne, Richard Linklater, and Johnathan Glazer to name a few. The fest was also home to a bevy of rising stars like Kristoffer Borgli and Cord Jefferson. Many of their films will be coming to the silver screen in a few months, so get ready for a bountiful fall season.
From the mind of Hayao Miyazaki, The Boy and The Heron realizes itself as the work of an artist who has very little left to prove, as he takes his time to relish the environments and creatures he conjures. The results of his unbridled creativity take hold in ways that can, at times, be too iterative of his past, but are never short of breathtaking.
It's a mature, solemn, and bizarre meditation on loss and legacy, one that deems death to be a transitory act, a new beginning. In that way, nothing really starts or ends. Instead, filmmaking, and life, for that matter, becomes a cyclical experience, which makes this potential swan song utterly fitting for an enduring artist like Miyazaki.
GKIDS will release The Boy and The Heron on December 8th.
9. The Promised Land
Following up their swoon-inducing work in A Royal Affair, Nikolaj Arcel and Mads Mikkelsen reteam for another ravishing period piece. This time, they trade the decadent royal courts of Denmark for the unforgiving plains of the Jutland. Taking place in the 18th century, The Promised Land follows a low-born soldier determined to cultivate the Jutland heath for the King, against the wishes of a supremely evil nobleman.
Arcel's epic unfolds like a Nordic Western, capturing the daunting beauty of the region with a painterly touch—starkly reminding us that honesty, integrity, and hard work are not always rewarded. Yet, it's also a terrific reminder that historical dramas need not be languid and detached but can surge with a sense of vigour and modernity rarely seen in contemporary set works. Mikkelsen's stoic, soulful, and magnetic turn crafts a Western hero for the ages.
Mongrel will release The Promised Land at an undetermined date.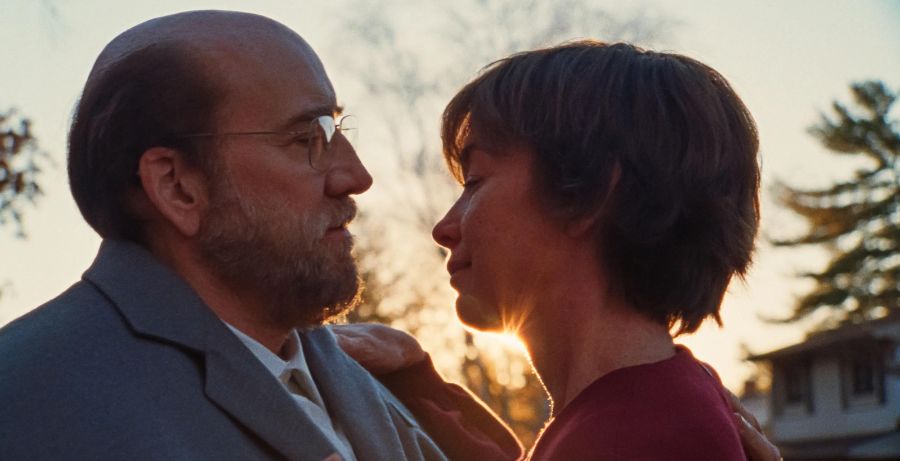 In a career of countless credits, the word that first comes to mind when discussing Nicolas Cage's filmography is "weird." It's an output that is as diverse as it is eclectic, with his greatest, and strangest roles often coming immediately after some of his worst. Yet recently, his output has entered a period of stagnation, with filmmakers repeatedly stressing the same outlandish, exaggerated beats his acting style first became famous for. Though just as his work was becoming more forgettable, in comes Cage's mind-bogglingly hilarious TIFF 2023 entry Dream Scenario to capture that magic all over again.
Kristoffer Borgli's sophomore effort is, without a doubt, the most original and inventive film of the year. Channeling the surreal touch of Charlie Kaufman and Ari Aster (who serves as a producer), Borgli creates a memorable meta-physical commentary on virality and unwanted celebrity, cleverly filtering it through internet influencer culture and "memology." But above all, it boasts a possible career-best Cage performance that doesn't rely on his patented brand of outrage, instead investing in a timid, mild-mannered approach that is no less enduring and gut-busting.
A24 will release Dream Scenario on November 10th.
Justine Triet's Palme D'or-winning Anatomy of a Fall is a chilly, deeply probing courtroom drama that brilliantly revels in a copious amount of ambiguity. It firmly plants its feet on the strange, blurred line separating reality and fiction, interrogating the emotional toll of the unknown, as Triet cleverly places the onus of uncovering the truth primarily on the audience. We become judge, jury, and executioner with each coldly presented fact and extremely subjective interpretation, with every argument calling our own insecurities and fallibilities into question—an effect that is consistently compounded by the film's utter refusal to provide any definitive answers.
Much of Anatomy of a Fall's power also lies in its subtle, metatextual take on the nature of artistic intent—an element that is reinforced by having the actors and characters share the same first name. As the central character's novel becomes a key element of the prosecution's case, she claims "a novel is not life." Yet, Anatomy of a Fall, like the most resonant of art, reflected life back at the TIFF 2023 audience at every opportunity, cheekily doing exactly what its protagonist challenges. Does Triet want audiences to take stock of art as a reflection of reality? The answer is as ambiguous as the film's titular "murder."
NEON will release Anatomy of a Fall on October 13th.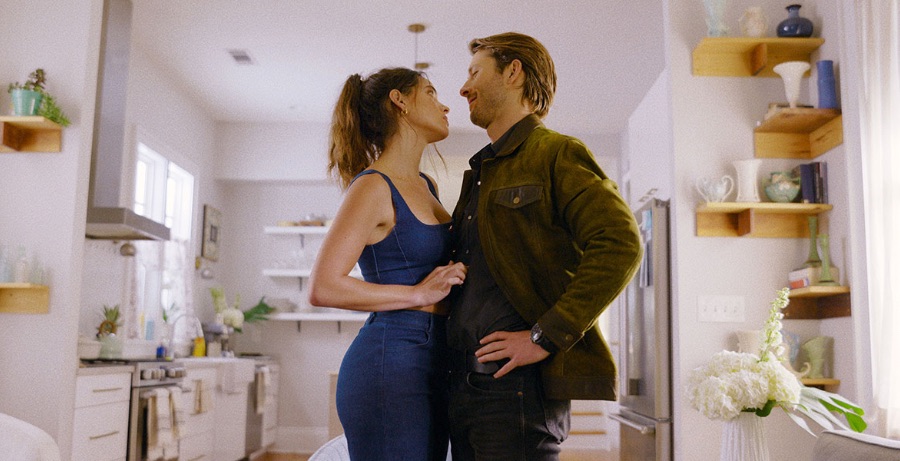 Richard Linklater's sensational Hit Man is the type of elevated studio comedy sorely lacking in today's Hollywood. It packs a killer script and a tour de force performance from the ever-charismatic Glen Powell, delivering a one-of-a-kind romance that is as alluring as it is captivating. It sizzles with a sexy, intoxicating form of chemistry. Hit Man is a charming, thought-provoking character study that wonderfully toes the line between comedy, noir, and crime thriller, morphing into a playful meta-commentary on the nature of acting itself. It will not only go down as one of the funniest and purely entertaining movies of the year but also the one that finally launches Powell into superstardom.
Moreover, Linklater's direction never allows the tone to falter or the gags to become slapstick. His laid-back, hidden style—perhaps too hidden— allows the story to take precedence and be that much more effective. Though Hit Man isn't the most visually stirring film, it's a story that will stay with you, just as much as its kinetic lead performance. It's not surprising that it was the biggest sale of TIFF 2023, with Netflix buying the film for a whopping $20 million.
Netflix will release Hit Man at an undetermined date.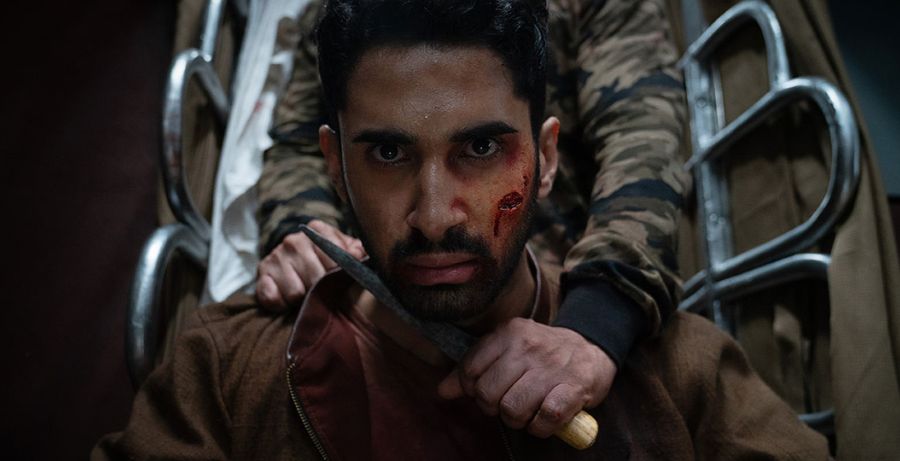 Bollywood's greatest box office hits predominantly occupy a space between romance and action. It's a cheesy dichotomy that espouses passion, with the hero's bout for true love easily lending itself to fisticuffs. The action is exaggerated and flamboyant, having the lone protagonist battle against a countless number of foes, with a single punch often launching a horde of baddies into the air. It's escapism in its purest form, underscored by a level of whimsy that continues captivating a generation of moviegoers. Nikhil Nagesh Bhat's KILL (2023) revels in that same arena but instead, its emotional, romantic undercurrent gives way to a visceral, unbelievably gory experience that isn't only the most violent film to ever grace the silver screen in India, but possibly anywhere.
Seldom does an action film so fresh, vibrant, and confident inspire hope for a genre severely lacking in originality, as KILL (2023) takes a relentlessly gnarly and exhilarating approach that lights a fire in its audience. Never has a movie so mercilessly and gloriously lived up to its title. It commands viewers to get as vocal as possible and relish each second of its riotous and brilliant bloodbath. Bhat has created the type of movie that theatres were first made for, one that will be revisited for years to come.
KILL is still seeking North American distribution.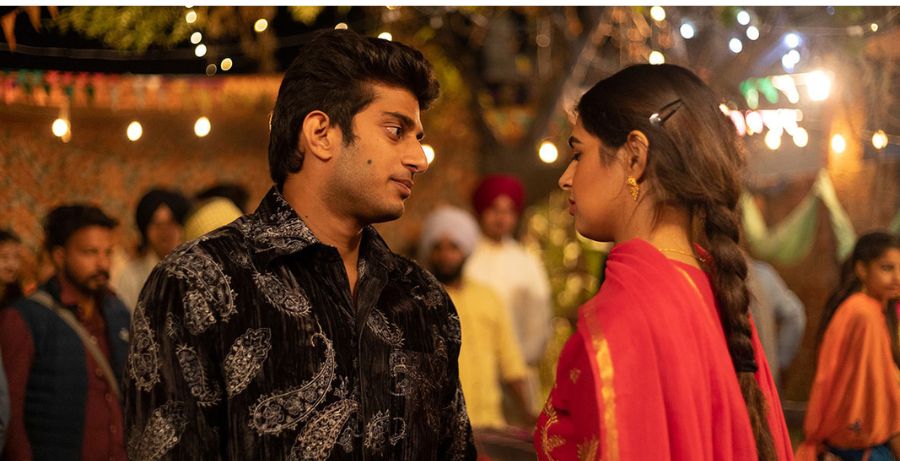 Tarsem Singh Dhandwar's Dear Jassi, his first feature in eight years, is a doomed love story that captures Punjab like never before, affording its lush fields a rare grace and solemn beauty. Dhandwar is no stranger to stylistic extravagance, helming projects like The Cell, The Fall, and Immortals, but with this new effort, he returns to the country of his birth with his most unadorned and powerful film to date.
It has the timbre of an ageless folktale, passed down for generations. Yet, it's made infinitely more heartbreaking by its basis in fact, as the tragic true story that inspired the film took place not long ago at all, in the mid to late 90s. Dear Jassi's power lies in how it gives viewers a glimpse of another, hopeful possibility and then ruthlessly destroys it. Dhandwar crafts both a prescient, pensive ode to Jassi and an indictment of the traditions, customs, and corrupt systems that allow such tragedies to unfold, time and time again. It's a rare look at how a misguided vision of honour can render an act so natural as love a disgrace—a message that has yet to fully resonate in the verdant plains of Punjab.
Dear Jassi is still seeking North American distribution.
3. American Fiction
For many, this TIFF 2023 People's Choice Award winner came out of nowhere, but after attending its premiere, it's very easy to understand why this film resonated with audiences at such a gargantuan level. Cord Jefferson's whip-smart satire about which African American stories get first billing is at once riotously comic and bitingly relevant. Its story, about an academic writer who gets racially pigeonholed, and then rebels by making the most cliched ghetto-set story, confronts structural racism in such an embellished black-and-white manner that one can't help but laugh and embrace the absurdity.
Jefferson's film is far from subtle, but that's its power, unpacking racial dilemmas and salient truths with the most blistering touch. It's satire at its best, armed with a kinetic, complex performance by Jeffery Wright, who lends real depth to a character caught in a crazy alternate reality bearing a striking resemblance to ours.
MGM will release American Fiction December 15th.
Jonathan Glazer's mortifying and powerfully restrained The Zone of Interest is one of the most condemning portraits of human consciousness ever committed to celluloid. It offers a truly unique perspective on the atrocities of the Holocaust. Casting its historical lens in a more cerebral light, The Zone of Interest peers into man's psyche and excavates the inherent darkness that lies within. In doing so, Glazer calls our legacy into question, positing that our mark on the world is far from positive and that for every commendable act, there are an infinite number of ghastly ones primed to take its place.
In plunking us into the seemingly mundane lives of Auschwitz Commandant Rudolf Höss and his wife, Hedwig, Glazer not only paints a singular portrait of the horrors of the Holocaust but also the banality of evil. Its masterful, fourth-wall-breaking conclusion condemns the legacy of human sentience and suggests that given the right circumstances, each member of the audience would be capable of the same despicable acts.
A24 will release The Zone Of Interest on December 8th.
The very best of TIFF 2023, The Holdovers, instantly from its opening logos and titles, oozes an early 70s aesthetic, as if plucked from the works of Hal Ashby or Robert Altman. It's a time capsule that feels timeless in its themes and characters, embracing kindness and understanding as fundamental starting points in the process of recovery. Though it may sound mawkish and saccharine, the film's authenticity never fails to shine through and take hold of the experience. It's one of the year's best films, destined to be revisited for years to come.
Alexander Payne's vision is so irresistible and comforting in its melancholy that it becomes very easy to get lost in its vibrant dichotomy of heart and humour. Though he doesn't boast the distinct visual style of a Wes Anderson or David Fincher, Payne separates himself in the way he fixates and reveals his flawed, difficult protagonists' worst tendencies, while imbuing them with a great level of sympathy. It manifests as a priceless relic of a bygone era—a lost 70s classic that doubles as a new Christmas classic. Paul Giamatti's lead performance is perhaps too good for the Academy Award.
Focus Features releases The Holdovers October 27th.
---
Though its glitz and glamour were dulled by the ongoing SAG-AFTRA strikes, TIFF 2023 cemented itself as a fest for the books—having hosted some 50 films that have caught the Academy's attention.