During the RGG Studio Like A Dragon Direct Western broadcast, fans of the series got more information on the studio's upcoming titles, Like A Dragon: The Man Who Erased His Name and Like A Dragon: Infinite Wealth. Here is everything you need to know from Ryu Ga Gotoku Studio's event about Infinite Wealth, from the release date to the new combat updates and minigames.
What is the Infinite Wealth Synopsis?
Another mainline entry, Like A Dragon: Infinite Wealth as you play as adorable himbo Ichiban Kasuga as you team up with the legendary Dragon of Dojima Kazuma Kiryu for a new adventure to search for his mother across the Pacific in Hawai'i. Oh, and Kiryu has been diagnosed with cancer. The game serves as a direct follow-up to Yakuza: Like a Dragon and is sure to offer an infinite amount of gameplay between the two ex-Yakuza members.
When does Like a Dragon: Infinite Wealth Release?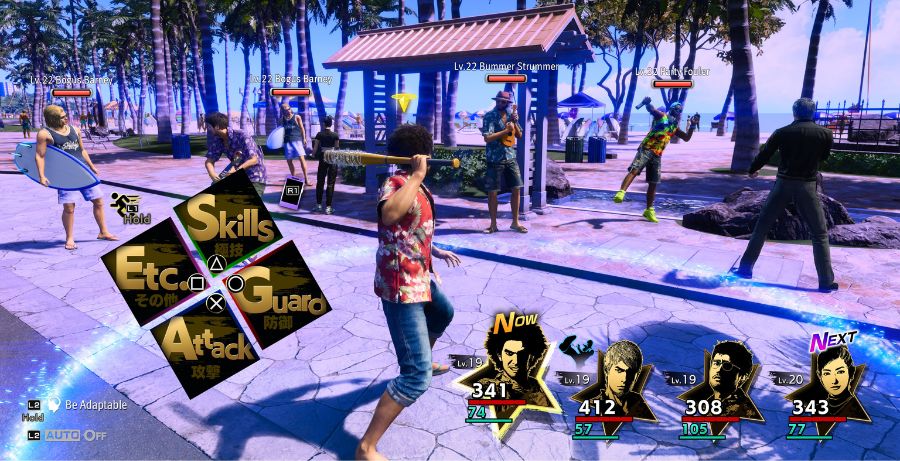 The current launch date set by the RGG Studio Like a Dragon Driect for Like a Dragon: Infinite Wealth is January 26, 2024.
What is Like a Dragon: Infinite Wealth Releasing On?
The game releases for PlayStation 5, PlayStation 4, Xbox Series X|S, Xbox One, and PC with preorders live now for both the physical and all digital editions—which include Standard, Deluxe and Ultimate.
Additionally, preorders include the Hero's Booster Pack, which will help players level up faster, along with a Special Job Set that includes the Linebacker and Tennis Ace jobs.
Is Danny Trejo in Infinite Wealth?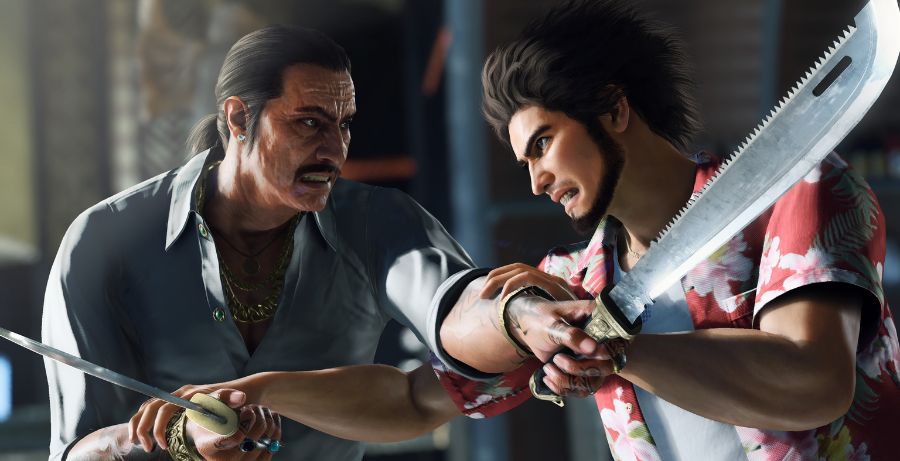 The biggest announcement from RGG Studio's Like A Dragon Direct was that everyone's favorite time, I mean the famed badass Danny Trejo, is cast as the voice of Dwight, leader of the Barracudas, who supervises the largest counterfeit goods market in the world aided by his sharp sense of business and even sharper machete.
But Trejo isn't the only American actor entering the game. Actor, director, producer, and activist Daniel Dae Kim is cast as the voice of Masataka Ebina, a ruthless captain of a yakuza syndicate. With these two new characters played by fan favorite actors, the world of Like A Dragon is just getting larger.
But what about gameplay?
Like a Dragon: Infinite Wealth promises to deliver a one-of-a-kind RPG experience with combat boasting greater depth, quality-of-life refinements, and improved gameplay, favoring speed and strategy. From fighting trash mobs to a Giant Shark and getting your Crazy Taxi on, check out the Like A Dragon: Infinite Wealth gameplay trailer below.
But, to sum it up, the team at RGG Studio has created the sights and sounds of Hawaii with an eye for faithful reaction and a dynamic weather system. On top of that, the turn-based combat system in this action RPG will allow you to move your character and other larger-than-life heroes during your turn, changing up the combat experience from other games and making this fast-paced RPG feel even faster. The playable party now has full freedom of movement while fighting, allowing you to strategically position yourself and get into the action.
In your party, you'll also get the chance to play as Kazuma Kiryu with all of his tricks and "fighting spirit." And as your relationship with your party grows you'll be able to upgrade your party's skills into balance with top moves to make it through your journey. You'll also gain access to new outlandish jobs by taking tours throughout Hawai'i: Samurai, Desperado, Geodancer, Pyrodancer, Housekeeper, Action Star, Sujimancer, and more that haven't been announced yet. Additionally, Poundmates is back and will let you choose from a legendary line-up of allies and past games with fan favorites featured in the trailer.
And of course, the game will offer some nods to SEGA Classics, including Crazy Delivery (a riff on the iconic Crazy Taxi), Sujimon battles where you'll take Sujimon you've fought and then fight them in head-to-hand combat in a style that is totally not Pokemon battles, and you'll also get the chance to date in Miss Match as you try to meet the girl of your dreams. Not to mention the wealth of SEGA classic games also making an appearance for some mini-game love, there is sure to be more than enough to keep players invested and playing, well, infinitely.