The Devil's Plan is a new Korean reality competition that sees players trying to earn the largest collection of special coins dubbed pieces. The two players with the largest collection of pieces at the end of seven days will face off for the final cash prize. How big is the prize? Well, that depends on how well the players can work together to grow the pot. But by the end, up to 500,000,000 Won (roughly $369,743. US) could be at stack. After watching the nine episodes that are currently available I wanted to share three reasons why this reality series is worth checking out.
---
The Mix of Competitive and Cooperative
The collection of 12 contestants begins breaking into allied groups for the competitive games pretty quickly. Alliances form and people start trying to support those other players they trust fairly fast. However, since each competitive event is followed by a group-wide cooperative event, players are forced to continue interacting with each other, even if they were opposed to each other just a few hours ago. This keeps the door open for players to connect and reevaluate their current positions more fluidly. As new games come to highlight a player's unique skills, others soon find themselves courting that day's new favorite contestant in the hopes of strengthening their position as The Devil's Plan progresses through its run.
The Uncertainty of Player Elimination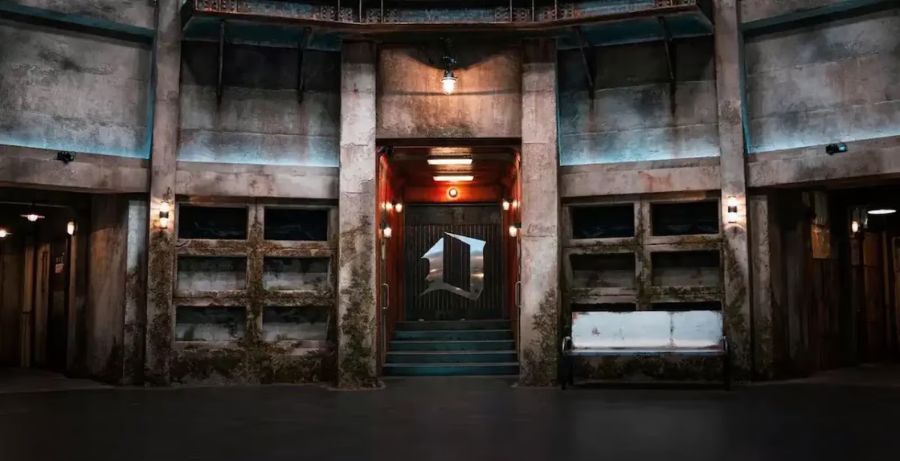 Lots of reality competitions run in the tried and true format of regularly scheduled eliminations. This ensures a dramatic moment in each episode as someone is voted out/ fails in a game that forces them to leave the competition. The elimination condition in The Devil's Plan is for a player to have no pieces remaining in their possession. With each game having different conditions for who loses pieces and how many, it is feasible for more than one, or perhaps no one, to be eliminated in a given day. While this means that it is possible for an episode to lack that big emotional moment when someone departs, it exchanges it for the possibility of even bigger hits as the closing rounds of a game may threaten several players with elimination.
How it works 7 Days into 12 Episodes
This is another place where The Devil's Plan changes up the standard formatting of reality competitions. While many series deliver a complete cycle of the show's events within each episode, this series breaks them up, splitting a day into multiple episodes. Frequently ending an episode in the middle of a game, and on a dramatic moment no less, this approach to pacing helps the show maintain a greater level of tension between its entries, encouraging viewers to watch all that has been released in the more binge-centric format Netflix has always leaned on. However, with the initial four-episode drop at least, the final entry is not one of these mid-day breaks. I liked this as this allowed the series to rest properly while the viewer waits for the next batch of episodes.
The Intracaces of the Games
The main game in each day is a complex tangle of rules and opportunities for the players to work through. Because the show allows each day to run longer than a single episode, its main event for each day can be deeper, more intricate, and more thoroughly explored. The highlight of this series for me so far has been seeing people puzzle out the mess of rules, as well as how to best work them in their favor.
---
There you are. Four reasons why you should check out The Devil's Plan. I hope this helps you find your next great reality TV watch!