Reading Time:
4
minutes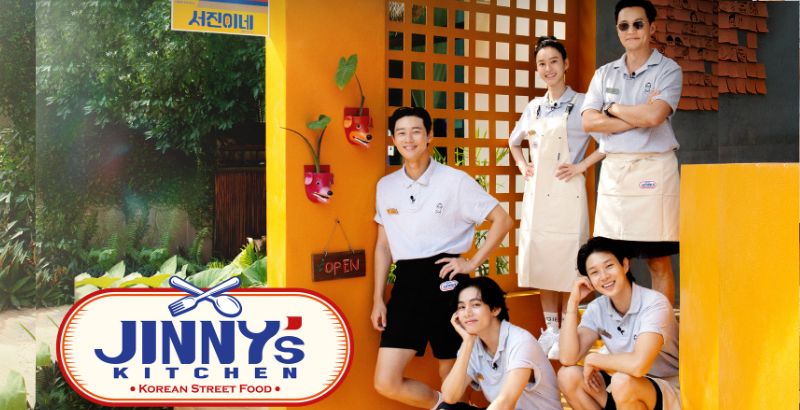 Jinny's Kitchen (Seojinny-ne) is a Prime Original reality series from South Korea and is technically the fourth in a series of reality television series beginning with Youn's Kitchen and, most recently, Youn's Stay, which had celebrities running a bed & breakfast. The concept is an intriguing one, take a cast of celebrities and put them into the service industry by having them own and operate an establishment. Under new management from Lee Seo-jin, Jinny's Kitchen, named after Seo-Jin, throws a challenge with street food called 'Korean fast food.'
While the existing Youn's Kitchen presented traditional Korean food such as bulgogi and bibimbap, this series will visit viewers with a lighter menu that the cast works to curate for their Mexican restaurant goers. The series stars Lee Seo-Jin as the boss, Jung Yu-Mi as the Gibimbap master, Park Seo-Joon as the new head of kitchen, Choi Woo Shik as the good old  intern, and Kim Tae-Hyung (V) as the ambitious new intern.
Watch Jinny's Kitchen for the Cast
It goes without saying that Jinny's Kitchen features a cast of phenomenal talents with Choi Woo-Shik from Parasite, Park Seo-Jun from Parasite and What's Wrong With Secretary Kim (not to mention the upcoming The Marvels), Jung Yu Mi from Train to Busan, BTS's Kim Tae-Hyung, and Lee Seo-Jin star of Damo and Pheonix. And while tuning in for the concept of these acting stars and an idol running a restaurant on their own should be enough to pull you in, it's their teamwork and friendship that make the cast a true reason to watch Jinny's Kitchen. 
The cast is in charge of picking the menu, taking orders, getting ingredients, bussing tables, waiting tables, cooking, you name it, they do it. This sense of ownership comes through in how each of the cast works together and pushes each other to embrace new challenges. Bringing together actors like Woo Sik, Yumi, and Seo Jin as employees and watching them each interact with passionate customers, or watching V work his way up in the back of house, it's all just endearing.
With Choi and Kim designated as the series' interns, Choi works in front of the house waiting tables and bussing while Kim is in the back prepping ingredients and making some of the best Korean fried chicken the residents of Bacalar have had—according to the thankful customers of course. Jung and Park are the chefs with Jung taking full ownership of the gimbap station and Park handling well, everything else. From ramyeon to the hellaramyeon, corndogs, and chibap, Park manages it all with Kim's help of course. And that leaves Lee, the manager. He takes orders, talks to guests, and manages the team. How each cast member plays their part is great, but when they work together, it's clear that their connections outside of Jinny's Kitchen are genuine, making their pranks and downtime just as fun to watch as their lunchtime rush.
Watch Jinny's Kitchen for the Recipes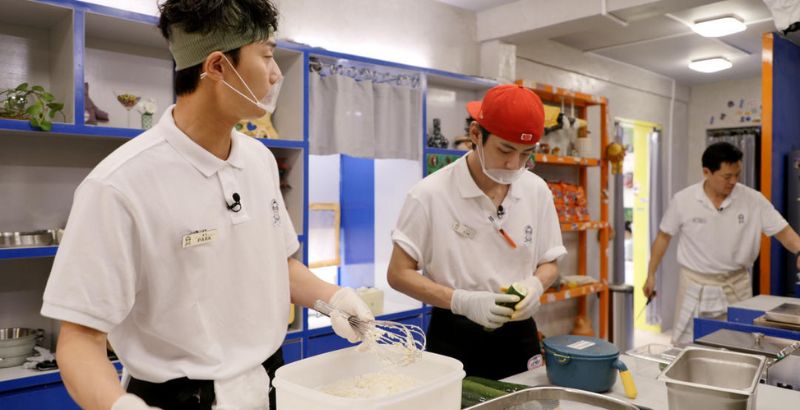 One of the joys of watching Jinny's Kitchen is getting to see Mexican residents of Bacarla and tourists experience Korean street food for the first time. Whether it's trying something they hadn't heard of like tteokbokki or testing their spice tolerance with the hellaramyeon, getting to see people create new food memories is pure joy. Not only that, but Jinny's Kitchen also features recipe pop-ups that show the audience how to make the food served in Jinny's Kitchen. From the spicy pork marinade for the gimbap to how to make corndog batter the right consistency, the audience learns as the cast does, and that adds an endearingly tactile element to the series. Especially when you are someone who is always looking for new recipes. Watch for Seo-Joon and Tae-Hyung but stay for the recipe for their corndog and spicy fricken (fried chicken) recipes.
Watch Jinny's Kitchen for the Joy
Jinny's Kitchen is ultimate ray of sunshine in my life every week. It's a series that isn't overproduced but instead lets its cast just be people. While it pushes them to learn how to become a part of the service industry and does so by putting all of the responsibilities on them, it also allows the audience to see some of their favorite stars in a different light. Additionally, the series also captures the beauty of Mexico, and as a Mexican-American watching Mexicans try Korean street food and make parallels between their own cuisine is not just wholesome but a great example of how cultures can connect through their palettes—especially when it comes to spice. The series is pure joy, no matter how you look at it. Whether its the group bonding outside the restaurant, talking with guests, or when they're goofing around between rushes, it all just puts a smile on your face.
---
Ultimately, Jinny's Kitchen is the best reality series I've watched in a long time—that doesn't ground itself in competition. Instead of romance, celebrities backstabbing each other, or playing games to come out on top, Jinny's Kitchen is about working together and experiencing a new country and what its people have to offer.
Jinny's Kitchen is available now on Prime Video with new episodes weekly.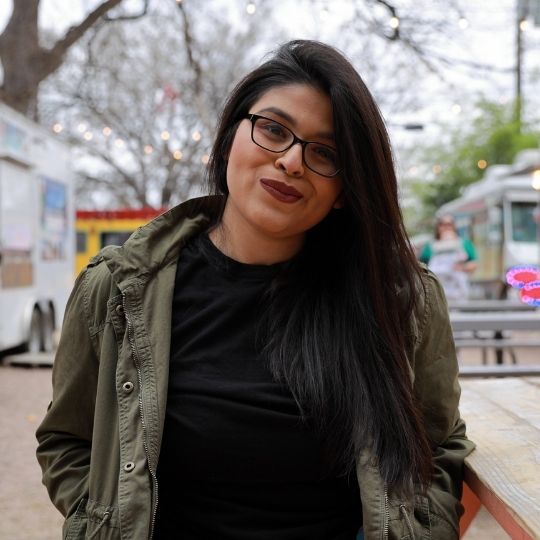 Kate Sánchez is the Founder and Editor-in-Chief of But Why Tho? A Geek Community. There, she coordinates film, television, anime, and manga coverage. Kate is also a freelance journalist writing features on video games, anime, and film. Her focus as a critic is championing animation and international films and television series for inclusion in awards cycles.