Get excited because Sunblink and Sanrio announced the first major content update for Hello Kitty Island Adventure, a narrative-driven life simulation game embracing friendship and positivity starring Hello Kitty and Friends, which is now available exclusively on Apple Arcade.
Update 1.1 – The LittleTwinStars introduces Kiki and Lala as your new charming friends in a brand-new area of the game: Cloud Island. Experience a new main storyline, delicious recipes, new outfits and furniture, and more. It's time to find adventure among the clouds! Let's go!
The adorable trailer shows Hello Kitty and Friends stargazing when suddenly Sky Fragments begin falling onto Friendship Island. The Sky Fragments open a mysterious portal into Cloud Island. Once there, you will meet Kiki and Lala, the adorable LittleTwinStars who care for Cloud Island. Cloud Island is a new biome with a unique landscape that can be accessed via cloud carts and features new visitor cabins.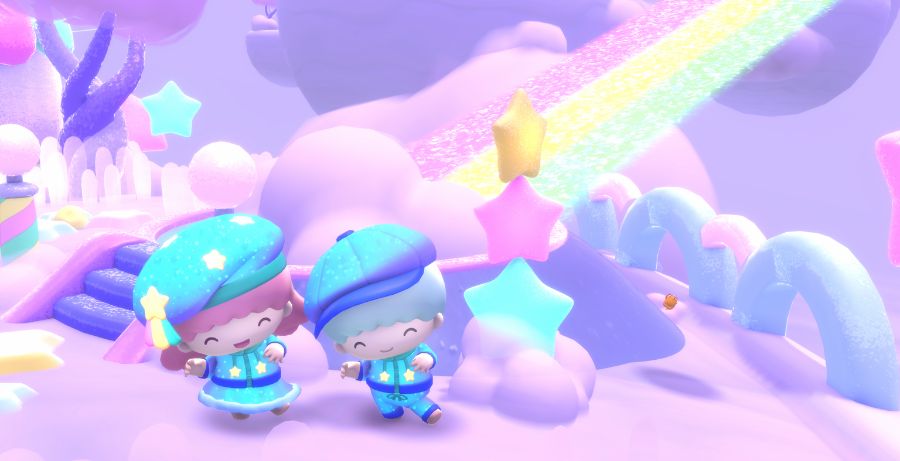 The Key New Features From the Update Include:
New Visitors Tam & Pam – Tuxedosam's siblings want to play! They'll need Seaside Resort cabins to be close to Tuxedosam, plus a variety of fishy, fun, and tropical items to make them feel at home.
New Visitors Mocha & Espresso – More of Cinnamoroll's friends are coming! Mocha and Espresso will make their debut in the month of September. Much like Chiffon and Cappuccino, they'll travel a few days each month, so make sure you have a cabin prepared beforehand!
New Items and Recipes – Obtain new furniture and expand your wardrobe with fashionably cute new outfits. Cook up new recipes—including a certain someone's ultimate gift—using Snowcicles, Moon Cheese, and Starfruit. Plus, treat Kiki and Lala to some Moon Cheese or Snowcicles to receive stardust that can be exchanged for new Dreamy Set clothing and furniture.
But that's not all included in Update 1.1 of Hello Kitty Island Adventure, starting Aug. 29, send off the summer season during a limited-time event by collecting sunscreen around the beach with the help of Hello Kitty and Friends. Redeem your sunscreen for exclusive furniture at the new Celebration Stand and snag limited-time outfits from the daily reward calendar.
For more information, visit the official website of Hello Kitty Island Adventure, join the official game Discord server, and hang out with the Hello Kitty and Friends community on Instagram, Twitter, Pinterest, YouTube, Facebook, and TikTok.