Reading Time:
2
minutes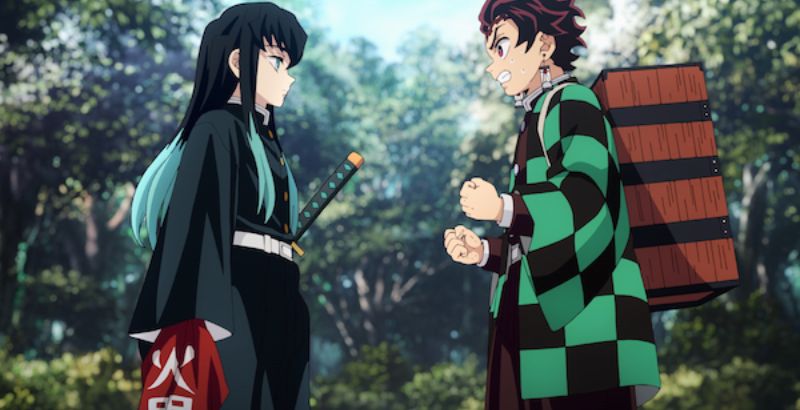 Demon Slayer Season 3 English Dub release date has been set! Season 3's English dub will be unsheathed exclusively on Crunchyroll starting Sunday, May 28 at 1:30 PM Pacific Time, and will air new dubbed episodes weekly. All-new episodes of Demon Slayer: Kimetsu no Yaiba Swordsmith Village Arc are simulcast from Japan onto Crunchyroll, where the streaming service is available, and exclusively in North America, South America, and Europe, which began on April 9.
Demon Slayer: Kimetsu no Yaiba is based on the manga series by Koyoharu Gotoge, published under SHUEISHA's JUMP COMICS, which consists of 23 volumes and over 150 million copies in publication. The animation production is by ufotable and is moving on from the Entertainment District Arc in season 2 to a while new location.
Starting in February 2023, the Demon Slayer: Kimetsu no Yaiba -To the Swordsmith Village- World Tour started with a worldwide theatrical screening in 95 countries and regions which featured the last two episodes of Season 2 and the first episode of Demon Slayer season 3. In April, the TV adaptation of the Swordsmith Village Arc began airing, and it's been a steady and intense ride ever since. The story makes its way to a new location ─Tanjiro's journey leads him to the Swordsmith Village, where he reunites with two Hashira, members of the Demon Slayer Corps' highest-ranking swordsmen – Mist Hashira Muichiro Tokito and Love Hashira Mitsuri Kanroji. With the shadows of demons lurking near, a new battle begins for Tanjiro and his comrades.
The English dub cast of Demon Slayer: Kimetsu no Yaiba Season 3 is listed below:
Zach Aguilar as Tanjiro Kamado
Abby Trott as Nezuko Kamado
Aleks Le as Zenitsu Agatsuma
Bryce Papenbrook as Inosuke Hashibira
Griffin Burns as Muichiro Tokito Kira
Buckland as Mitsuri Kanroji
Zeno Robinson as Genya
Christopher Corey Smith as Hantengu
Brent Mukai as Gyokko
The Demon Slayer: Kimetsu no Yaiba TV series, which debuted in 2019, and Demon Slayer -Kimetsu no Yaiba- The Movie: Mugen Train, which took the world by storm in 2020, are currently available to stream on Crunchyroll.
Demon Slayer Season 3 English Dub is available only on Crunchyroll May 28, 2023.