Reading Time:
2
minutes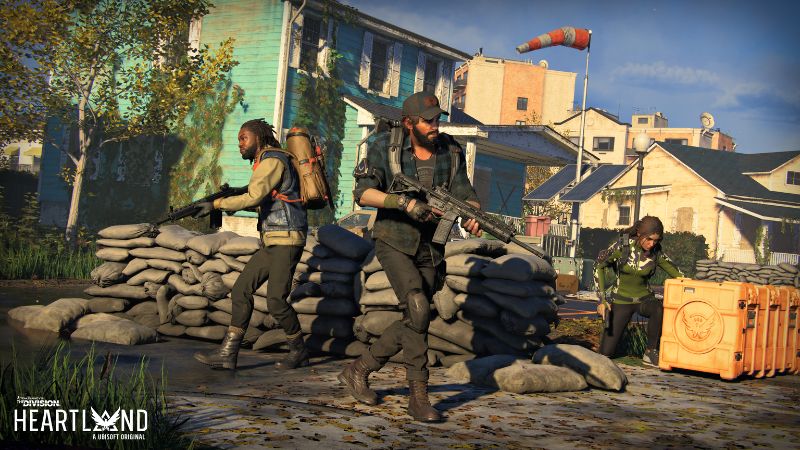 The world of the The Division is getting even bigger with a new PvPvE game, Tom Clancy's The Division Heartland. During the Division Day stream, Ubisoft took players through the world, and shared a Developer Deep Diver, which you can watch below. The Division Heartland takes players to Silver Creek, once a pleasant town in the American Midwest, left in ruins following the spread of the Dollar Flu. Silver Creek is a hostile environment filled with deadly contamination, roaming enemy hordes, and the looming threat of sickness and dehydration. In The Division Heartland, and for the first time in The Division, Silver Creek's Base of Operations is a shared space. Silver Creek's Rockit Rink is an abandoned roller skating rink where players can socialize, form a group, customize their character, and prep for the next Operation.
Each session begins and ends in the Base of Operations, and each time players exfiltrate, they will take back materials and gear they've collected better to prepare them for future days in the town. And the cool thing? After you're done with your missions, you can come back to base and save all of the gear and supplies you got while on your journey. Players will use the Base of Operations to fabricate supplies and prepare their go-bag for their time out in the town.
The Division Heartland will feature three Classes: Weapons Expert, Medic, and Survivalist. Each Class brings a unique ability, and in a squad, each truly shines when complemented by the others. When they venture out during the daytime, players will be scavenging for supplies and preparing to survive the night. At night, Silver Creek becomes much more tenuous, with PvEvP gameplay forcing players to think quickly and potentially work together to make it out alive with their loot intact.
The Division Heartland team will be continually conducting test phases and gathering player feedback before moving on to the next phase. Players can sign up for future closed tests here. Those invited to participate in closed tests will also receive five invites to share with friends.