Reading Time:
2
minutes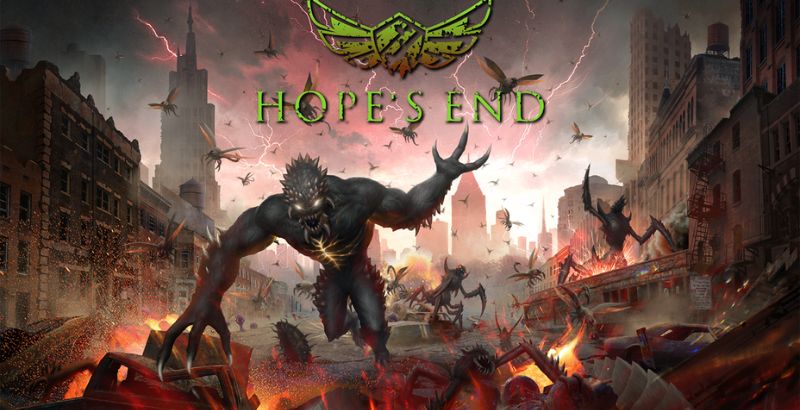 The Blighted have arrived, and humanity is on the brink of extinction. Hope's End, the post-apocalyptic tower defense rogue-lite from Explorers Guild Games, is now available on Steam Early Access. Step into the boots of the Supreme Psion, wield vigorous elemental power, and eradicate the mutant scum once and for all!
Hope's End stands as humanity's final stronghold against the atrocious mutants known as the Blighted. As the horrid creatures attempt to bash through our defenses, our very existence lies on the shoulders of the Supreme Psion. Only you can manipulate authoritative psionic abilities, build powerful defenses and weaponry, and decimate the dreadful hordes before it's too late.
Hope's End features a strategic arcade tower defense experience that is easy to pick up but challenging to master. Choose from seven Specializations, all with their own unique abilities to help fend off the Blighted. Will you electrify the mutants with a devastating spark or freeze the Blighted in their tracks through calamitous temperatures? How Supreme Psions choose to annihilate the hordes is completely up to them.
Delay the seemingly inevitable by crafting mines, turrets, and barriers on the path to Hope's End, and upgrade both abilities and defenses throughout each run. When the Blighted seem not to pose much of a threat, engage No Hope Mutators to up the difficulty and aim for massive scores on the leaderboards. Protect all lines of defense and become the preeminent Supreme Psion.
The fight for humanity begins today. Hope's End is now available on Steam Early Access for $5.99. Supreme Psions who enlist early can take advantage of a special 20% launch discount. Once you get a taste of the carnage, exchange defensive strategies with others by joining the Discord server.
Key Features:
Obliterate waves of monstrous foes in this tower defense rogue-lite.
Seven psionic Specializations to master, all with their own unique and powerful abilities.
Visit the Armory to upgrade Psionic abilities and gain a tactical advantage.
Side objectives provide permanent progress toward unlockables.
Pick and choose how you would like to increase the difficulty through No Hope Mutators.
Compete for the top of the leaderboard across all Specializations.