Reading Time:
4
minutes
When Buddy Daddies was first announced by P.A. Works, anime fans were quick to draw comparison's to last season's excellent take on found-family Spy x Family. But instead of living in the shadow of the hit of the past season, Buddy Daddies Season 1 erupted from it and proved that it was something new entirely. If you're unfamiliar, Buddy Daddies is a take on two hitmen and a baby. Animated by P.A. Works and directed by Yoshiyuki Asai, the series' daddies are Kazuki and Rei, two rough around the edges hitmen who grow and change when they decide to become fathers to Miri.
Kazuki Kurusu is a criminal contractor/coordinator who lives with his best friend, Rei Suwa, a professional assassin raised from childhood to be a contract killer. One Christmas, their assignment puts them directly into Miri's life when they execute her dad and essentially adopt her in the aftermath. Miri is the four-year-old girl daughter of a mafia boss and is completely unbothered by it all, latching onto Rei Papa and Kazu Papa immediately.
What makes Buddy Daddies so special is the attention to balancing wholesome family life with violence. While the series does a fantastic job of showing our trio builds a life together, and more specifically, Kazuki and Rei stumble through it all. We get to see them learn how to parent, and we get to see Miri learn how to be patient with them too. At the same time, we also get episodes dedicated to being a hitman duo, and equal parts of the story work to make a truly stunning anime.
A pivotal episode in the series, Episode 3, takes the time to show audiences the importance of choosing your family. When Kazuki attempts to reunite Miri with her mother, the reality of Miri's childhood comes into focus. She's not a happy child because she had a good mother. She is happy despite having someone who hates her for a mother. It's a poignant moment that shows true child-raising as a choice. Miri's mom wanted to hit the small child every time she laughed. She blamed Miri for her life going wrong and said that she was in love with leaving her. She saw her motherhood as something forced on her. Alternatively, Kazuki and Rei are actively choosing to raise her, at least now. While Kazuki has this moment without a lot of circumstances, for Rei, allowing Miri to call him papa is a step towards healing from his past and a father who harmed him.
Instead of having Kazuki and Rei go down the same path to their fatherhood goal, Buddy Daddies manages to showcase two dynamic men with their own traumas and ideas of family. As much as these partners have chosen to raise Miri together, getting to the point of being able to do it effectively isn't the same. For Kazuki, it was allowing himself to be loved again and to love someone, knowing he may lose them. And for Rei, it was learning the concept of a loving family from the ground up, unlearning the abuse he suffered as a child, and allowing himself to feel the kindness and joy that can come from fatherhood.
Buddy Daddies doesn't only use Miri's mom in Episode 3, but also brings her back as a changed woman in the latter half of the season. Used to show just how far the family has grown together, Miri's mom is also an obstacle where both Kazuki and Rei need to answer if they are the best people to raise Miri. Sure, they love her, but can they give her the life she needs? There isn't a single episode where Buddy Daddies doesn't investigate the small details and choices in parenting, and in this, P.A. Works has showcased the complexity underneath a loving family. Instead of just showing our trio and their hijinks, P.A. Works chose to show the little ways each man chooses to be a father and how Miri receives it as their daughter.
While each man gets the opportunity to have their growth displayed on screen, their love for each other and for Miri is stellar. While P.A. Works goes to great lengths to show Kazuki with women, fans have shipped the two dads together romantically since the beginning, myself included. And while the studio did give audiences some BL-adjacent moments, like an indirect kiss and sleeping in the same bed, the ambiguity of their relationship leaves a lot open. That said, whether Kazuki and Rei love each other platonically or romantically, their choice to love Miri together is the most important part. That isn't to say that Kazuki and Rei don't love each other; they do, and deeply. But the ambiguity of how they love each other doesn't take away from the vital support they give each other or the family they've created with Miri.
As much as the series has managed to create wonderful slice-of-life episodes, it has also been able to showcase fantastic action sequences with a rousing jazz score. We've seen shootouts, car chases, and even a knife through the throat (which was deserved), and none of it was toned down to fit the cute family we saw scenes prior. The stark differences in the scenes are a strength of the series that works, especially when you watch each episode back to back.
Buddy Daddies has the best-found family in anime. By investing time to build emotional depth and dynamic characters while using every family trope imaginable to pull on your heartstrings and delivering intense action simultaneously, Buddy Daddies is the best anime of the Winter 2023 Season. While the season manages to end iin a way that feels complete, ten years later, with Miri as a teen and our hitman daddies running a restaurant, I still want to see more of them, and who wouldn't want a season two with Kazuki actually having to deal with dating instead of just imagining it?
Buddy Daddies Season 1 is available now on Crunchyroll. 
Buddy Daddies Season 1
TL;DR
Buddy Daddies has the best-found family in anime. By investing time to build emotional depth and dynamic characters while using every family trope imaginable to pull on your heartstrings and delivering intense action simultaneously, Buddy Daddies is the best anime of the Winter 2023 Season.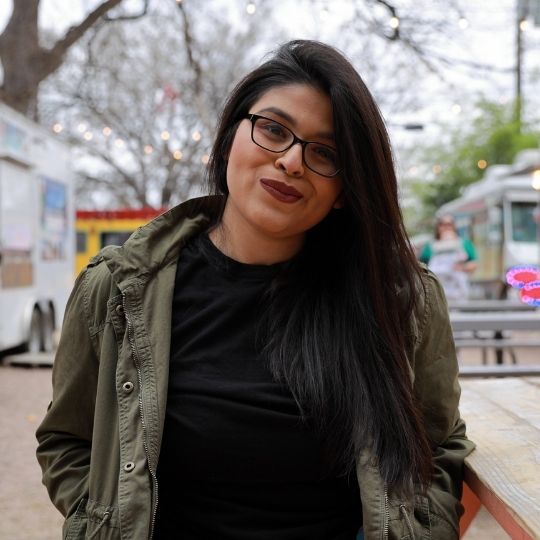 Kate Sánchez is the Founder and Editor-in-Chief of But Why Tho? A Geek Community. There, she coordinates film, television, anime, and manga coverage. Kate is also a freelance journalist writing features on video games, anime, and film. Her focus as a critic is championing animation and international films and television series for inclusion in awards cycles.