When it comes to BL, we all know the larger manga publishers from SuBLime or TOKYOPOP to doujinshi publishers Itadori Press and Rotten Blossoms. Still, there is a whole world of BL for you to jump into when it comes to webcomics. More specifically, Tapas has many BL titles that range from mature to all ages and span genres from supernatural to crime and traditional slice of life. But where should you start? I've pulled together a list of seven of my favorite BL on Tapas to help you start your reading journey. Now, it should be noted that I've only included titles that have an all-ages version or isn't on the more explicit end of the mature section. That said, there are some great titles there as well. But I figured I would keep it mostly to titles easily accessible on the app versus those only searchable on the web or mobile browser.
If you're unfamiliar, Tapas offers bite-sized (pun intended) content through both an app on iOS and Android and via a web browser that boasts over 6.7 billion views to date from more than 3 million unique readers – primarily in North America. Additionally, Tapas also has some original series – under Studio Tapas – some of which I've included below. It also has an extensive selection of Korean manhwa-style webcomics that every budding fujoshi should check out.
So, without further ado, here are my seven BL on Tapas to get you started on the app:
Oh! My Assistant
Creator: MILA & AngryMonster
Status: Completed (45 Episodes – Free episodes every 7 days)
"Seonho is an artist who draws adult webcomics. It started as an easy way to make money, but it's caused some unexpected side effects: he hasn't been aroused for over two years! Exhausted, he hires an assistant. It's just that he didn't expect him to be so cute! Muyeong is clean, talented, and apparently loaded, so… why does he want to work under Seonho? Turns out, Muyeong is Seonho's number one fan…"
Read Here. (Mature 18+ Version Here)
Body of Crime
Creator: Leyouyinghua
Status: Updates Every Wednesday
"After years undercover, it can be hard to regain your real identity… Lanshan's a cop who just emerged from his work infiltrating the Golden Triangle's big boss for years. Integrating back into regular life as a cop is disorienting, and Lanshan can't shake loose these strange memories of murder and pain. And now there's a handsome forensic artist he's forced to work with… just who is this guy who seems irresistibly intertwined with his life? If he can't trust his mind, can he trust his body?"
Path to You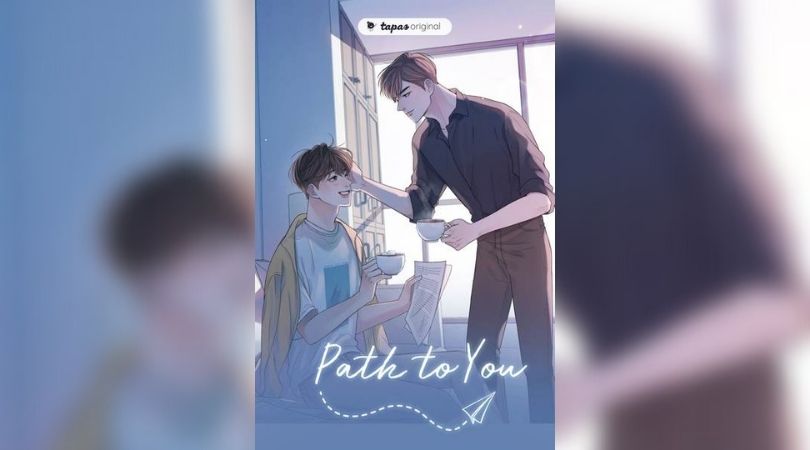 Creator: Kisai Entertainment & Sinran
Status: Completed (50 episodes)
"When almost college dropout Jensen attempts to drink away his problems, unemployed Nathaniel suddenly pukes on him and ruins his night. As an apology, Nathaniel offers to help Jensen with his studies. Despite Jensen's difficulties in getting along with people, the two become friends, and something deeper begins to grow between them…"
Love so Pure

Creator: PlanB
Status: Updates Every Wednesday
"It's easy to get laid when you're a pretty, sassy bartender working at a popular gay bar. This lifestyle suits Jihyun just fine since he loves casual hookups without any intimacy… That is until he meets Yohan—his big, scary-looking classmate who's actually a pure-hearted sweetie. Can Yohan's simple love help commitment-phobic Jihyun heal from the traumas of his past?"
Read Here. (Mature 18+ Version Here)
Youth
Creator: hyoming & jubok yi
Status: Completed (50 Episodes – free episode every 7 days)
"As a young college student, Jiwon just wants to play video games, study, and…secretly date an older woman who already has a boyfriend?! Nobody knows about the affair until an attractive upperclassman named Yuhyeon catches them. He asks Jiwon on a date to keep it secret but, one night becomes much more…"
Secret Relationships
Creator: McQueen STUDIO
Status: Updates Every Sunday
"Smart, clever, and resourceful, Daon worked hard to overcome being poor. But his cheap ways are getting on the last nerve of his coworker, Sunghyeon, who hates him! After an incident with his own impoverished parents, Daon suddenly grows closer to Sunghyeon while balancing feelings for his former tutor, Jaemin. With mixed emotions and unspoken secrets, will Daon be rich with love or fall back into poverty?"
A Thousand Cranes
Creator: Jung Seokchan
Status: Completed (38 Episodes – free episode every 7 days)
"Craig has been thinking a lot about death lately. Working thirteen-hour shifts to pay off his father's insurmountable debt, taking care of his little brother in between, exasperated and ready to collapse, Craig can't help but wonder: would it be easier to end it all? It was just an ordinary day like this when Craig stumbled onto the scene of a bloody murder. Now Craig is on the run, pursued by a criminal organization's most lethal member: Dean. In the hunt, however, the two soon find themselves chasing anything but death."
---
Now, this is the very tip of the iceberg. Tapas offers amazing queer romances on their platform with both BL and GL that showcase different genres and aims to different age audiences. Some deal with the stigmas around same-sex relationships, others deal with supernatural lore, and others still just show adults learning how to be adults and learning about themselves along the way.
Do you have a favorite BL on Tapas or anywhere else? Let us know on social media.
Synopsis of each title on 7 BL on Tapas to start reading were taken directly from the webcomic info pages on Tapas.io.