Reading Time:
6
minutes
It's been a long year, and one of the bright spots is anime. From Crunchyroll, Hulu, Netflix, and HIDIVE, there were a lot of new series and new seasons that made distilling it down to the top 15 anime of 2022 an especially hard task for our anime section.
To wrap up a year of anime, we asked the But Why Tho? writing staff and editors to rank their top anime of 2022. Taking the rankings and the number of times the anime appeared across the lists, we came up with our top 15 anime across genre, platform, and country. For Netflix's case, we're using what their Anime arm classifies as anime as well. So, settle in and check out our Top Anime of 2022 below: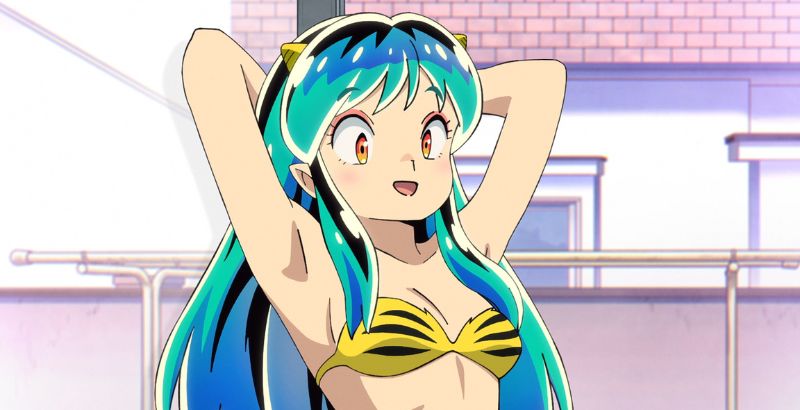 Animation Studio: David Production
Where to Watch: HIDIVE
"Urusei Yatsura (2022) is the correct dose of nostalgia with an updated look that pays homage to the original series. Old and new fans can appreciate this remake of Rumiko Takahashi's iconic series for its striking animation, comedic hi-jinks, and exciting characters. Not to mention both the opening and ending sequences are amazing. "
Animation Studio: bones
Where to Watch: Crunchyroll
"Mob Psycho 100 III concludes the series in a highly explosive and emotional way. The anime ends with the best production quality it's ever had, and Mob's story ends in a highly satisfying manner, leaving viewers content with the series overall."
Animation Studio: CloverWorks
Where to Watch: Crunchyroll
"Bocchi the Rock takes its titular character on a wonderful journey of self-discovery. Her dream to become a rock star is aided by the wonderful friends she makes as she struggles to cope with her social anxieties."
Animation Studio: Wit Studio & CloverWorks
Where to Watch: Crunchyroll
"When all is said and done, Spy x Family is an outstanding anime and will certainly be in discussions for the best of the year. Its charm, wit, and adventure form a uniquely pleasing concoction that makes it stand out amongst the growing list of anime offerings."
Animation Studio: EightBit
Where to Watch: Crunchyroll
"Blue Lock is a top-notch sports anime. It throws viewers right into the action from the start, with beautiful animation and compelling characters…I can't wait to see the rest of Isagi's journey as he strives to reach the top of not just Japanese soccer but become the best striker in the world."
Animation Studio: CloverWorks
Where to Watch: Crunchyroll
"My Dress-Up Darling Season 1 delivered an amazing rom-com experience that left me smiling after every episode. Marin and Gojo are two of the most lovable characters I've discovered in a long time and hope they get only the best in the seasons to come."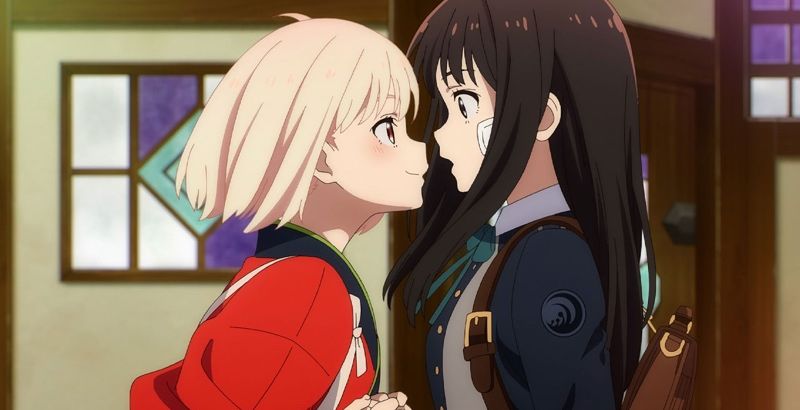 Animation Studio: A-1 Productions
Where to Watch: Crunchyroll
"Lycoris Recoil Season 1 delivers charm, heart, action, and a narrative that digs into how we interpret the motives and actions of those around us. And how this interpretation can be just as impactful as what people's motives really are. It is a fun, unique ride that I would recommend to anyone."
8. Made in Abyss: The Golden City of the Scorching Sun
Animation Studio: Kinema Citrus
Where to Watch: Crunchyroll
"Made in Abyss: The Golden City of the Scorching Sun succeeds in taking the series to a whole new level by building on the elements the previous season established while providing a new, highly emotional, and hauntingly beautiful story arc."
7. Ranking of Kings
Animation Studio: Wit Studio
Where to Watch: Crunchyroll
"Ranking of Kings tells a touching story of an endearing underdog and holds no punches when displaying and depicting many of the story's grimmer elements. It blends these two contrasting aspects in a highly satisfying and entertaining manner and, as a result, provides an experience that can be enjoyed by almost everyone."
Animation Studio: bones
Where to Watch: Crunchyroll
"My Hero Academia Season 6 is a fantastic season and one that has expertly adapted one of the most emotional and beautiful arcs in shonen…It's filled with action and violence and yes, even death, but this arc exquisitely captures character journeys and mirrors past lines to show growth."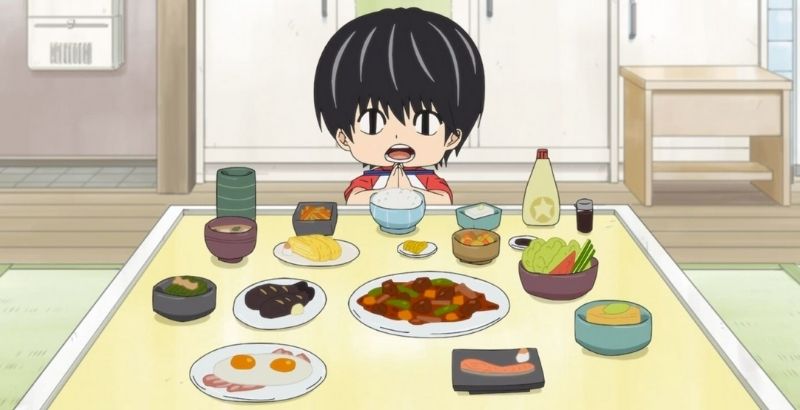 Animation Studio: Liden Films
Where to Watch: Netflix
"Kotaro Lives Alone is an unexpected gem that tells a deeply heartfelt story that will leave emotions wrecked in the best of ways. Although the art style may not be everyone's cup of tea, mine included, I do find it to be very fitting for this series. As it helps to balance out the heavy subject matter with comedy. The storytelling, writing, and unique characters are superb and make this series worth the watch."
Animation Studio: Sunrise
Where to Watch: Crunchyroll
"Mobile Suit Gundam: The Witch From Mercury is both a fresh breath of air for the Gundam franchise and an amazing intro to mecha anime…More popular anime franchises could take a page from Mercury's book when it comes to crafting new entries."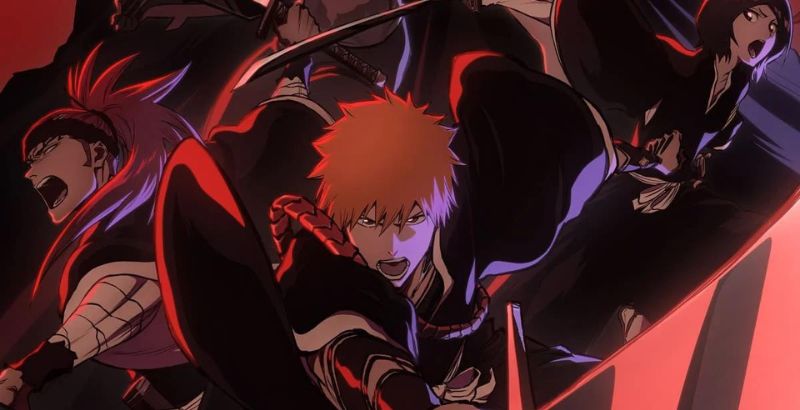 Animation Studio: Pierrot
Where to Watch: Hulu
"Bleach: Thousand-Year Blood War continues its build. Every episode answers questions while more arise. When I think I know what is going to happen next based on the hundreds of Bleach episodes, I am pleasantly surprised as the brutality of the Quincies coupled with the lack of villain speeches provides a scary adversary for Ichigo and friends to battle. Now that we have established the stakes, I would love to see more of Ichigo and friends figuring out how to overcome the Wandereich. To this point, they have essentially been experiencing the threat we have as viewers but I am ready for Ichigo to dial it up to 11 and how us why he is one of the best shonen protagonists in anime and manga."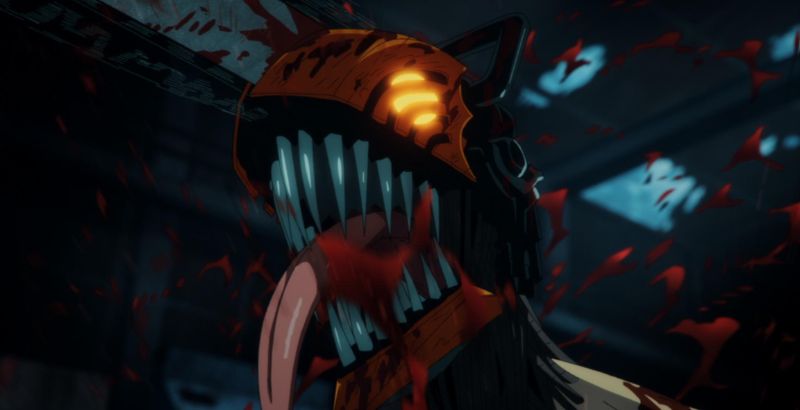 Animation Studio: MAPPA
Where to Watch: Crunchyroll
"Chainsaw Man Season 1 expertly captures what made the manga perfect. The humor, the blood, and deeply painful emotions that live in Denji, even with his golden retriever attitude. I absolutely can't wait to see where the series go next."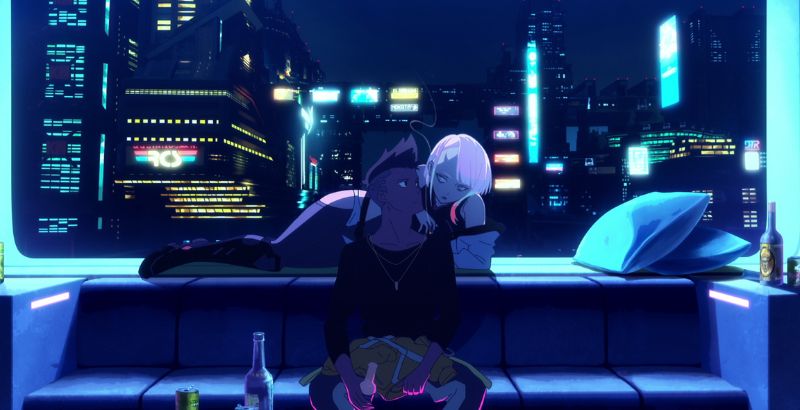 Animation Studio: TRIGGER
Where to Watch: Crunchyroll & HBOMax
"Cyberpunk: Edgerunners is peak studio Trigger…this anime is vibrant and violent with animation that shows why this studio remains iconic – and for Promare fans, there is a lot to love…In that way, Cyberpunk: Edgerunners is stellar, and while I wanted more from David's in-between moments, this is a solid series, solid story, and proof that the world of Cyberpunk is ripe for expansion in exciting new ways. I'll take as many more of these stories as we can get, plus I mean, you can't beat a Franz Ferdinand intro."
---
With so many strong titles in the anime world right now, here were a few of the honorable mentions that just missed the list: Salaryman's CLub, Akiba Maid War, Sabikui Bisco, and Vampire In the Garden. Did your favorites make the Top Anime of 2022 list? Did we leave one off? Let us know on social media @butwhythopc.