Reading Time:
6
minutes
Shudder has been around for some time now and its roster of stellar horror films just keeps growing larger and larger with films from across subgenres and across the globe. While I've noted some films you can watch on the streaming service before, it's time to do it again with 10 horror films on the streaming service to stream right now. With so much to offer, I want to help guide you through their expanded catalog of films. From slashers to home invasions and those with sci-fi bent and those that take on history, there is a lot on Shudder and no two films are alike. So without further ado, here are 10 horror films on Shudder well worth the watch.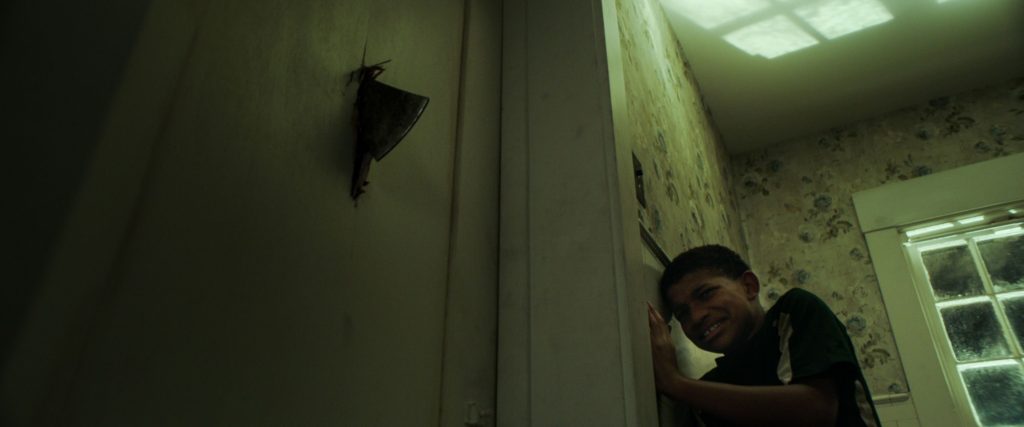 Director: David Charbonier & Justin Powell
Writer: David Charbonier & Justin Powell
This film was absolutely the first film I needed to include on my 10 horror films to stream on Shudder list. The best horror film I saw at Fantastic Fest 2020, this film hits hard and its young lead, Lonnie Chavis, carries all of the narrative's emotional weight. Simple and stripped down, this film is mostly filmed in one location and never lets you breathe. As Bobby tries to escape his captor, the size difference and disadvantage is constantly on display. Tense until the very end, The Boy Behind the Door is one more people need to watch.
"A night of unimaginable terror awaits twelve-year-old Bobby and his best friend, Kevin, when they are abducted on their way home from school. Managing to escape his confines, Bobby navigates the dark halls, praying his presence goes unnoticed as he avoids his captor at every turn. Even worse is the arrival of another stranger, whose mysterious arrangement with the kidnapper may spell certain doom for Kevin. With no means of calling for help and miles of dark country in every direction, Bobby embarks on a rescue mission, determined to get himself and Kevin out alive… or die trying."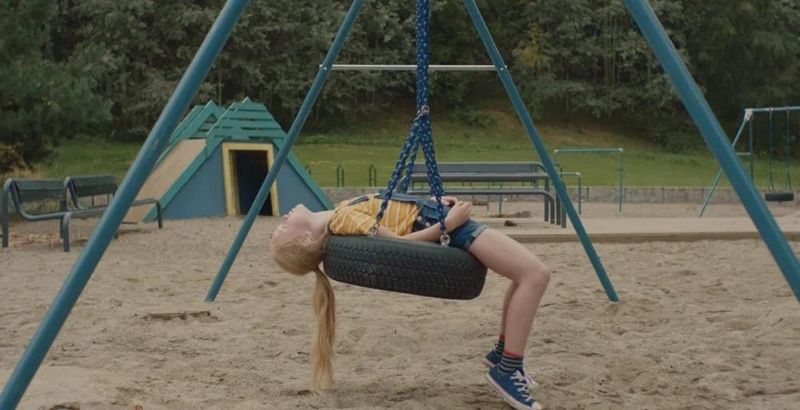 Director: Eskil Vogt
Writer: Eskil Vogt
The Innocents is a kick in the teeth and I'll leave it at that. This one is best left entered with as little information as possible.
"During the bright Nordic summer, a group of children reveal mysterious powers. But what starts out innocent soon takes a dark and violent turn in this gripping supernatural thriller."
Director: David Yarovesky
Writer: Mikki Daughtry and Tobias Iaconis, based on the book by J.A. White
A vibrant anthology that captures the beauty and gross horror of practical effects, The Mortuary Collection is a perfect anthology.
"In the phantasmagorical town of Raven's End, nothing is as it seems… A misguided young girl takes refuge in a decrepit old mortuary. There she meets Montgomery Dark, an eccentric undertaker with more than a few skeletons in his closet. Montgomery chronicles the strange history of the town through a series of twisted tales, each more terrifying than the last, but the young girl's world is unhinged when she discovers that the final story… is her own."
See For Me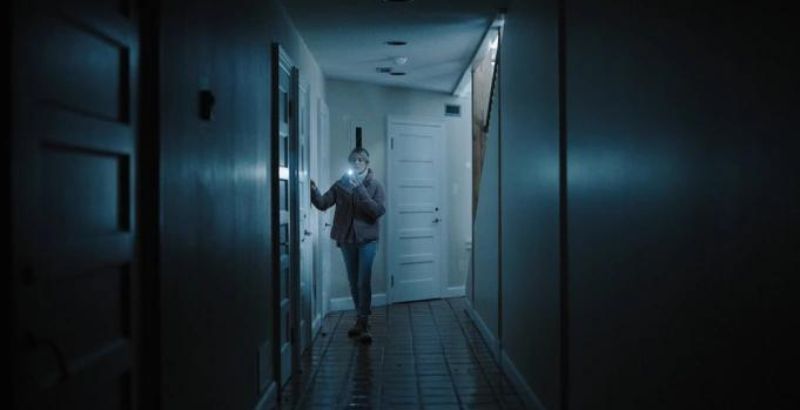 Director: Randall Okita
Writer: Adam Yorke & Tommy Gushue
Invasion horror is usually simple, but that also means that the writers, directors, and actors have nothing to hide behind. See For Me is tense, claustrophobic, and executed perfectly.
"A group of thieves break into the luxurious, secluded mansion Sophie is house-sitting. Sophie, a visually impaired former skier, needs to rely on Kelly, an army veteran living across the country, to help her fight back."
Director: Rebekah McKendry
Writer: Todd Rigney, Joshua Hull, & David Ian McKendry
A Lovecraftian Old God communicating through a glory hole, a whole lot of blood, and one hell of a twist, that's Glorious.
"A heartbroken man finds himself trapped in a bathroom with a strange voice who says he may be the only hope in stopping a terrible event."
Dachra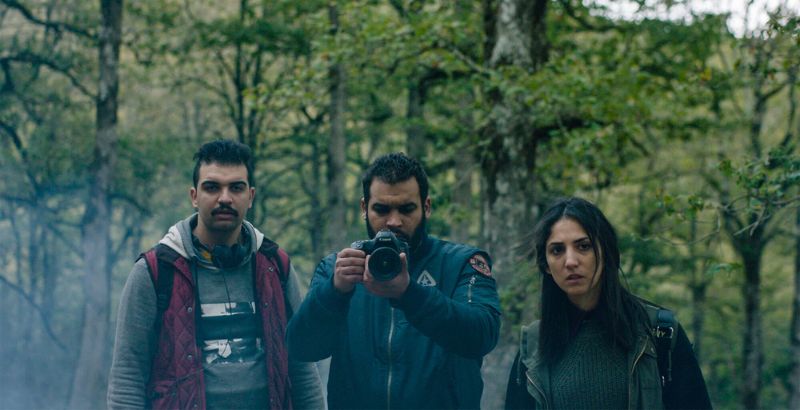 Director: Abdelhamid Bouchnak
Writer: Abdelhamid Bouchnak
While Dachra feels familiar, this film still manages ti feel like anything I've seen before, Dachra blends standard supernatural affairs, with folkloric elements that make it fantastic. Culty and just a little campy, this a gem that deserves a watch that you might not dig up on your own.
"Set in contemporary Tunisia, journalism student Yassmine and two classmates set out to solve the cold case of Mongia, a woman found mutilated 25 years ago and now imprisoned in an asylum suspected of witchcraft. As they pursue their investigation, the three friends stumble into the ominous world of Dachra, an isolated countryside compound filled with goats, silent women, mysterious drying meat and home to a cult. When Yassmine discovers Dachra's secrets, she must fight to escape alive."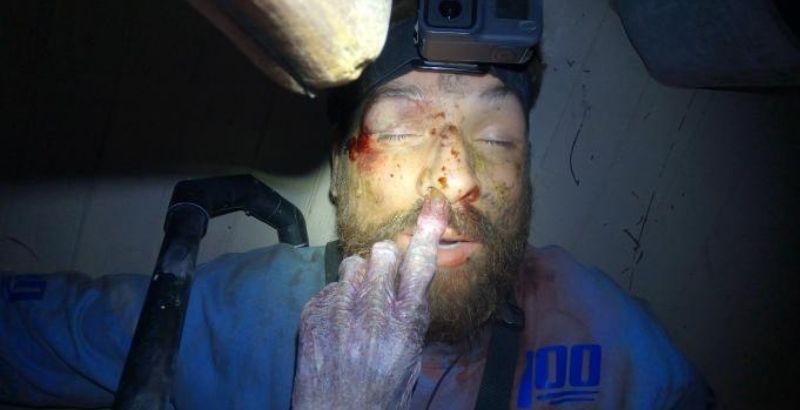 Director: Joseph Winter & Vanessa Winter
Writer: Joseph Winter & Vanessa Winter
Gross, self-aware, and a surprisingly smart take on streamer culture and found footage, Deadstream is the perfect blend of horror and comedy. I've been in love with it since SXSW, and now it's on Shudder to watch again and again.
"Deadstream follows a disgraced internet personality who tries to win back his followers by livestreaming himself at an abandoned haunted house. When he accidentally unleashes a vengeful spirit, his comeback event becomes a real-time fight for his life."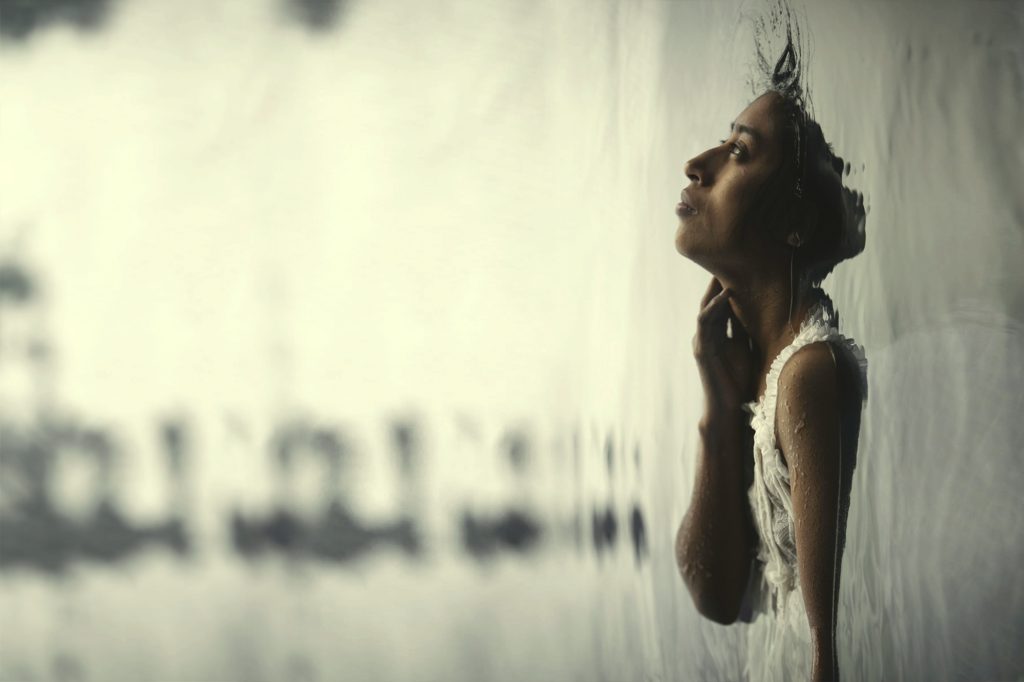 Director: Jayro Bustamante
Writer: Jayro Bustamante & Lisandro Sanchez
A stunning adaptation of the Latin American folktale of the same name, La Llorona uses a supernatural fear to teach its audience about the Silent Genocide that took place in Guatemala and the continued violence, racism, and abuse the Maya are subjected to in the country. Slow-burning but atmospheric at every turn, this is one of the highest points for historical and political horror. A must for this 10 horror films on Shudder to watch list.
"Accused of the genocide of Mayan people, retired general Enrique is trapped in his home by massive protests. Abandoned by his staff, the indignant old man and his family must face the devastating truth of his actions and the growing sense that a wrathful supernatural force is targeting them for his crimes. Acclaimed filmmaker Jayro Bustamante presents an urgent and frightening reimagining of the iconic Latin American fable."
(Aterrados)
Director: Demián Rugna
Writer: Demián Rugna
An anthology-lite experience, the horror stories on one Agentinian block are, well terrifying. Zombies, other dimensions, and spirits, there is a lot to be scared of in Terrified. 
"On an ordinary suburban street in Buenos Aires, voices are heard from kitchen sinks. Bodies are levitating. Evil is here. It is up to a doctor, her colleague, and an ex-cop to get to the bottom of this neighborhood nightmare. "
Good Madam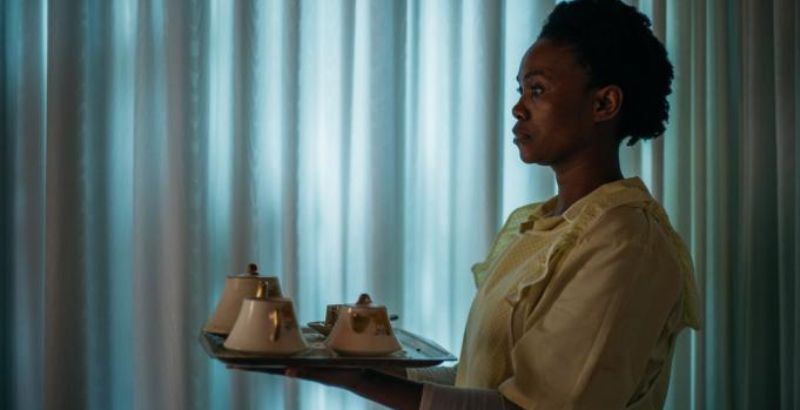 Director: Jenna Cato Bass
Writer: Babalwa Baartman & Jenna Cato Bass 
Out of South Africa, Good Madam is a powerful and unsettling look at apartheid and slavery. With unnerving supernatural elements and a suffocating atmosphere, this one is also left entered without any spoilers. Just let it take you.
"Tsidi, a single mother, is forced to move in with her estranged mother Mavis, a live-in domestic worker caring obsessively for her catatonic white 'Madam'. As Tsidi tries to heal her family, however, a sinister specter begins to stir."
---
Synopses for 10 Horror Films to Stream on Shudder Right Now were taken from Shudder.com.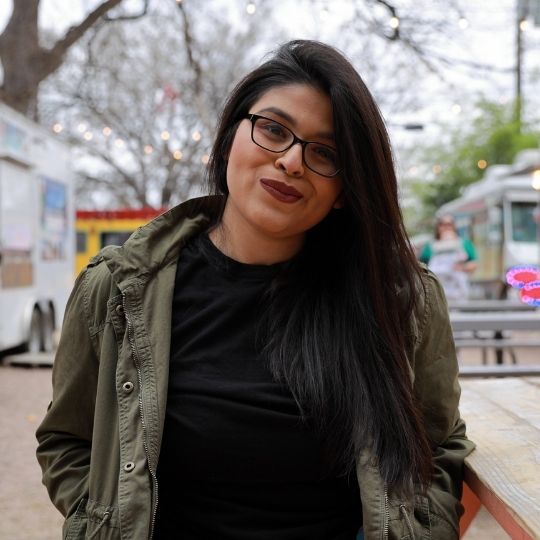 Kate Sánchez is the Founder and Editor-in-Chief of But Why Tho? A Geek Community. There, she coordinates film, television, anime, and manga coverage. Kate is also a freelance journalist writing features on video games, anime, and film. Her focus as a critic is championing animation and international films and television series for inclusion in awards cycles.