Reading Time:
5
minutes
Perhaps the biggest draw of Prey is that it tells the story of the first Predator to ever visit Earth—and how it feels reminiscent of the alien hunter's history in comics. Prey is now available to stream on Hulu, and believe me when I say it's worth the watch. Not only does it return to the core tenets of the Predator franchise, but it also boasts a magnetic lead in the form of Amber Midthunder and some genuinely well-crafted representation of the Comanche thanks to producer Jhane Myers.
Throughout its 35-year history, the Predator has been a major force in comics, and some of these stories are on equal footing with, or even rival, its big screen appearances. The fact that the film made its debut on the 35th anniversary of the first Predator film is the cherry on top. But the Predator franchise Without further ado, here are the Predator comics that you have to check out.
Predator: Concrete Jungle
The first ever Predator series came courtesy of Dark Horse Comics, and serves as a direct sequel to the original film. Concrete Jungle centers on Detective John Schaefer, as he deals with the twin threats of an escalating gang war and a Predator on a murder spree. Mark Verheiden, who helped launch the Alien line of comics at Dark Horse, perfectly captures the bloody action and suspense of the original Predator film. He also provides some connective tissue to the film, as Schafer is the younger brother of Alan 'Dutch' Schafer from the first film. And an army of artists bring the Predator's rampage to life, including Chris Warner and Ron Randall. Warner's iconic cover for the first issue features the Predator standing triumphant on a skyscraper. Concrete Jungle helped launch Dark Horse's line of Predator comics, with Verheiden and Randall returning for two more sequels.
Predator: Fire and Stone
To say Ridley Scott's Prometheus is a mixed bag is putting it lightly. Some loved the grand expanse of the story, others felt that it was strange to merge the Alien mythology with a cosmic creation myth. Dark Horse stepped in with the Fire and Stone saga, letting top creators including Kelly Sue DeConnick (Captain Marvel, Pretty Deadly) and Chris Roberson (iZombie) spin an interconnected tale of how life on LV-223 has spread following the events of Prometheus. The Predator: Fire and Stone miniseries from Joshua Williamson (Dark Crisis) and Chris Mooneyham (Five Ghosts) tells a tale of a Predator appropriately named "Ahab," who is hunting one of the Engineers from Prometheus. The Predator has always attempted to hunt unique prey—why not a creature with the Godlike power to create life? Fire and Stone would lead to another crossover event Life and Death, featuring a three-way war between Predators, Aliens, and Engineers.
Aliens VS. Predator (1989-1990)
Batman vs. Superman. Godzilla vs. Kong. Long before those showdowns, Dark Horse brought two major sci-fi/horror franchises together with the original Aliens VS. Predator comic book line. During a meeting to pitch a potential crossover with DC Comics, the idea of an Alien fighting a Predator was thrown out. Dark Horse immediately leaped on the idea, and started with a three-part story in the Dark Horse Presents anthology, the original series from Randy Stradley and Phill Norwood, alongside Chris Warner. The colony planet of Ryushi falls victim to a battle between the Predators and the Aliens, as the alien hunters seek to prove their mettle. The AVP series was unique in how it approached both the Predators' strange code of honor, and how the Xenomorphs prove to be a deadly threat to everyone involved. It also featured the first Predator/human bond, as the Predator warrior Broken Tusk and Ryuchi's leader Machiko Noguchi joined forces to fight the Xenomorph. This led to a score of AVP comics, including Aliens VS Predator: War and Aliens VS Predator: Three World War which continues Machiko's story.
Batman VS Predator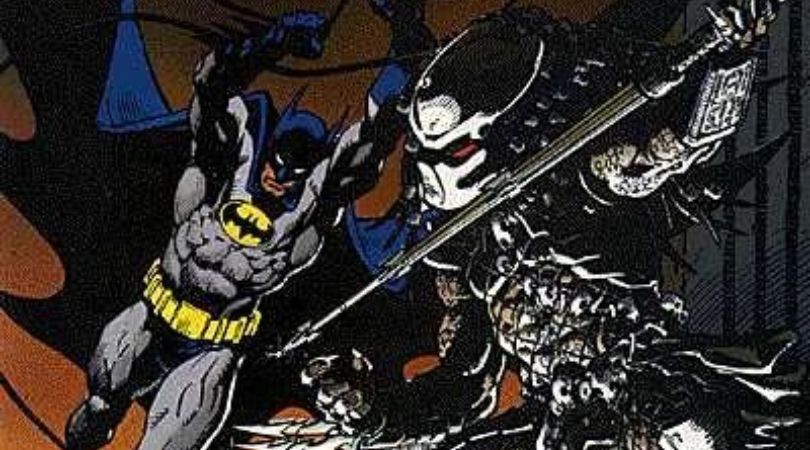 Speaking of DC Comics, Dark Horse eventually would get its crossover in the form of Batman VS Predator in 1991. Batman investigates the grisly murder of two rival crime lords, and comes face to face with a Predator—and loses. The story, written by Watchmen co-creator Dave Gibbons and illustrated by Andy and Adam Kubert (Wolverine) shows that there are just some things the Dark Knight can't overcome physically. Therefore, he has to use his intellect to outwit the alien hunter, along with a sweet sonar-powered armor that lets him evade its infrared vision. Not only was the crossover a success, it also spawned two more sequels and had Batman teaming up with Huntress and Tim Drake to battle even more Predators.
Superman VS Predator
Batman wasn't the only DC hero who threw down with a Predator. Superman VS. Predator from David Michelinie (Amazing Spider-Man) and Alex Maleev (Daredevil) was published after the success of Batman VS Predator and Superman VS Aliens. When investigating the wreckage of an alien ship, the Man of Steel is doused with a virus that saps him of his powers, which makes him the perfect prey for a Predator hunter. In the same way that Batman VS Predator showcases Batman's intellect, Superman VS Predator proves that Clark Kent's intellect is just as useful a skill as any of his powers. 
---
With 35 years of history under its belt, the Predator has plenty of comic book tales to chill and thrill longtime fans. And with Marvel Comics now holding the license to print Predator comics, hopefully the upcoming ongoing series from Ed Brisson and Kev Walker continues to tap into what's made the character such an enduring force in fiction.
Prey is now available to stream on Hulu.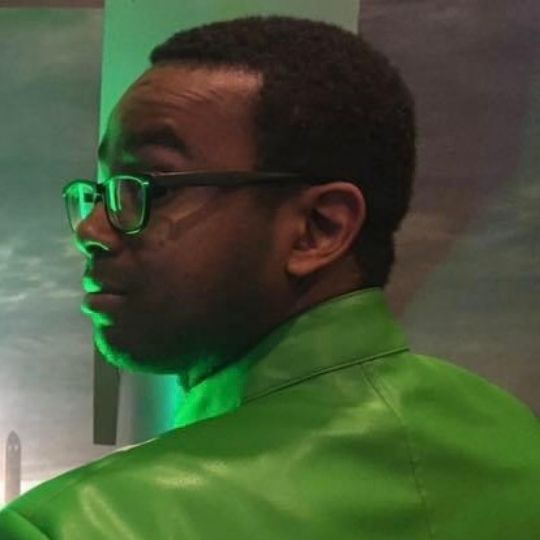 Born and raised in Texas, Collier "CJ" Jennings was introduced to geekdom at an early age by his father, who showed him Ultraman and Star Trek: The Next Generation. On his thirteenth birthday, he received a copy of Giant Size X-Men #1 and dove head first into the realm of pop culture, never looking back. His hobbies include: writing screenplays and essays, watching movies and television, card games/RPG's, and cooking. He currently resides in Seattle.