Under lock-down due to the pandemic, in 2020 I did a LOT of reading. I'm already a vivacious reader so spending more time doing my all-time favorite pastime helped keep me sane and busy. Last year, on social media I noticed the word 'comfort' being thrown around and used a lot: comfort foods, comfort movies, and the like. It seemed to me that so many of us fell back on tried but true staples of our favorite meals, our favorite television shows, and our favorite movies to help get us through the traumas that came with COVID-19 and the horrors it leashed on the world twice over. Comfort reading was included in this practice: favorite books, comics, graphic novels, webcomics, and manga were included in the art of comfort reading for people, young and old. I thought to write on the manga that I reread that reminded me of new lessons that helped carry me through 2020 and into 2021.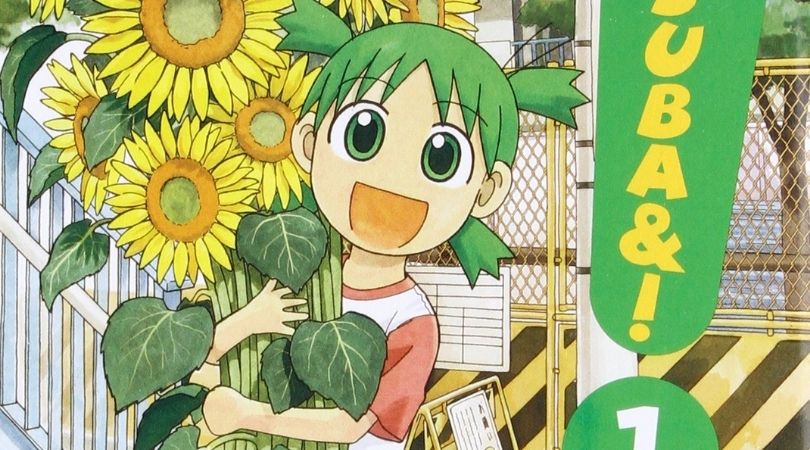 First published within English translation back in 2005, Yotsuba&! was printed through ADV Manga and then found a home later with Yen Press. Created by Kiyohiko Azuma, who is also the creator of AZUMANGA DAIOH, the series has been a fan favorite long-running one that is returning with volume fifteen this Fall. The story is simple enough yet has gained the hearts of many as the series follows a five-year-old girl who has just moved around with her father and the strange and hilarious ways she adapts to her new neighborhood and surrounding people. Every day is an adventure for young Yostuba and the series gives off major comedic and slice-of-life vibes. As a highly acclaimed series which The series was also nominated for an Eisner Award back in 2008 and did win the Grand Prize at the prestigious 20th Osamu Tezuka Culture Awards.
Yotsuba&! has been a manga series that I've been reading since I was a high school student, while the series changed publishers and has had a hiatus–the little green-haired, wide-eyed girl who is the titular character has not lost much, or any of the pep of her step. During the pandemic, I reread the first half of the series and found myself being reminded of the joy and absolutely wholesomeness produced so easily, on the pages. This was a plus as 2020 was a year overshadowed by so much grief and mourning on my end, I needed to laugh and a space to do so. I found that rereading Yotsuba&! reminded me sometimes, just sometimes the routines and what I knew could be rest for a day or so and I could benefit from spontaneity. One strength of the manga is that it has no consistent plot continuity.
Each day is something new for little Yotsuba: meeting a new neighbor, learning about how a certain appliance works, finding something strange and amazing at the shopping plaza–from the wondrous point of view of a small child. Freeing up the structure of everyday life and having each day end as an amazing little adventure with plenty of hijinks and laughter lends me the strength to pause each day and find something to not just be grateful for but to find joy in having or experiencing. This was definitely an upside in 2020. Lastly, I would be remiss to not point out Yotsuba's impact in the internet meme community–there is over a decade of memes that are mostly just certain panels from the manga that internet people have edited and refashioned for jokes and reaction images. It was also great fun diving back into those and seeing my old-time favorites and more.
Twin Spica, a 16-volume manga series (originally published as twelve condensed volumes) first published by Vertical back in 2010 brought us a sci-fi flavored coming of age story. Serving as the debut series of Kou Yaginum, this manga endorsed by the Japan Aerospace Exploration Agency (JAXA, Japan's version of NASA) tells the story of thirteen-year-old Asumi Kamogawa who ties her life to the stars and chooses a new space academy as she wants to enter their astronaut program one day. Twin Spica grew into an inspiring story of youth, of bravery and courage against a backdrop of grief and wanting to push oneself despite the odds. The legacy of this manga series includes an animated and live-action TV series each broadcasted by NHK (the Japanese PBS) and much respect for curious manga that does not neatly fit into any simple genre box.
The fact that the main character and her peers are young, in their teens, was never lost on me. What an age to be learning about yourself and dreaming of the futures that you and your friends will have. To have hope, to have the determination to make it to tomorrow, to be transfixed on a future where you see yourself thriving and having achieved your goals. These were all necessary reminders to have while rereading Twin Spica as so much of 2020 felt and looked dark to me. Without jumping into spoiler territory, the narrative of the manga weaves in a tragic event that affects all of Japan in this not-so-distant, alternative future setting of the series and on a more personal level, the main character.
The series leans into what grief looks like for living persons and the impact it can have on how one ultimately decided to live: moving forward or being stuck in the past. The line can be blurred for many. The manga surprisingly captures many technical and scientific components while never alienating me, the reader from the main story at hand. This was such an underrated series that gripped me and held my heart as I cried the tragedies on the page and the real-life ones in my own life. I was reminded that what happens in life can be the very foundations of what moves us to move closer to the stars, or whatever dreams we have.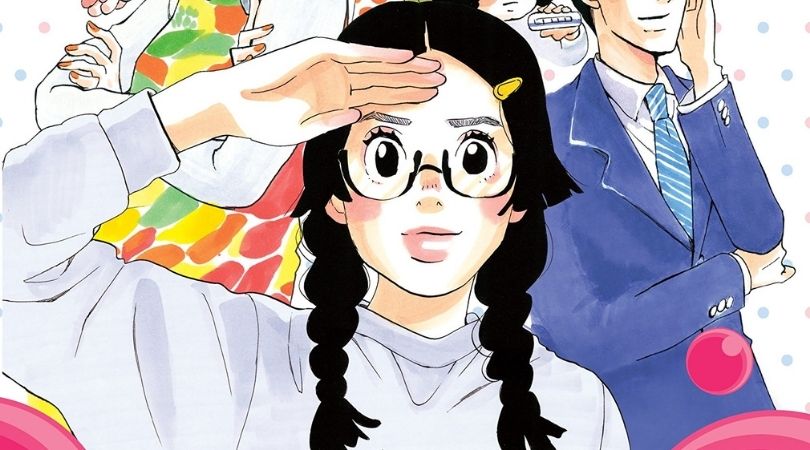 Princess Jellyfish, the most recently published series mentioned in this piece was first published by Kodansha with an English translation in 2016. Created by Akiko Higashumra, the romantic comedy/coming of age manga series is Shojo realness topped off with big Josei feels. Printed in nine omnibus edition volumes for its English language debut, (originally seventeen volumes in Japan), it follows a group of otaku young women who live in Amamizukan, an older apartment building in Tokyo, where no men are allowed. Princess Jellyfish had a mass following even before being introduced officially here in the States and the series follows this eccentric group of fangirls trying to save their home from being swept up in a redevelopment construction project. Along the way, many characters learn what it means to be authentic to yourself and the value of friendship.
On the award front, the mangaka has picked up a Kodansha Manga Award and the first three volumes were even nominated for an Eisner award for the Best U.S. Edition of International Material—Asia category. Ultimately other being one of the most popular series of the season when its anime adaptation aired stateside, it inspired a live-action drama series along with a live-action film adaptation as well. What lesson that I learned that hits the hardest was remembering the love of our friends and what we'll do to save them. In the manga: the youngest of the tenants, 18-year-old Tsukimi, a jellyfish otaku, has a chance encounter saving a jellyfish from certain death from the local pet store and opens her life up to a mysterious beautiful stranger who helped her. This leads to the harebrained plan to not only save their home but their way of life.
To save the sole sanctuary that allows Tsukimi and her band of weirdos to be themselves. During the pandemic, I thought of all the people I call friends, particularly the women and female-presenting and identifying persons who sent me a meme or jokey tweet when I was down in the dumps. I thought of the care packages. The trigger warnings on media and articles on current events given by friends that saved my sanity. All the people I love who loved me in a variety of ways that led to my survival in 2020 and the many ways I transformed to take care of myself and look out for the people I call friends. This series taught me the art of showing up for others and being vulnerable to allow the people I love to show up for me.
---
There have always been variations to the phrases "art will save us" and "some artistic medium will save the day!" And I agree with most, if not all of them. In 2020, one of the world's most recent, darkest years led many to escape into favorites: tried and true comforts. From favorite films and television shows to favorite video games and books of all genres and eras. For comfort reading, manga served me well with such lessons from some of my favorite series. Reminders to find joy in everyday life, reminders to look to the future with hope, reminders to cherish the people important to me, and find ways to transform myself all rang true.
With comfort reading, I was able to meditate on these during the pandemic and ultimately this all factored into bringing me to a better headspace. The comfort reading, the equivalent of a hug from a few of my favorite manga series inspired me to write this and share for anyone who needs a heads up to return to the manga that, will save them, time and time again.
All titles "The Art of Comfort Reading: Manga Edition" can be found wherever books are sold.