Reading Time:
2
minutes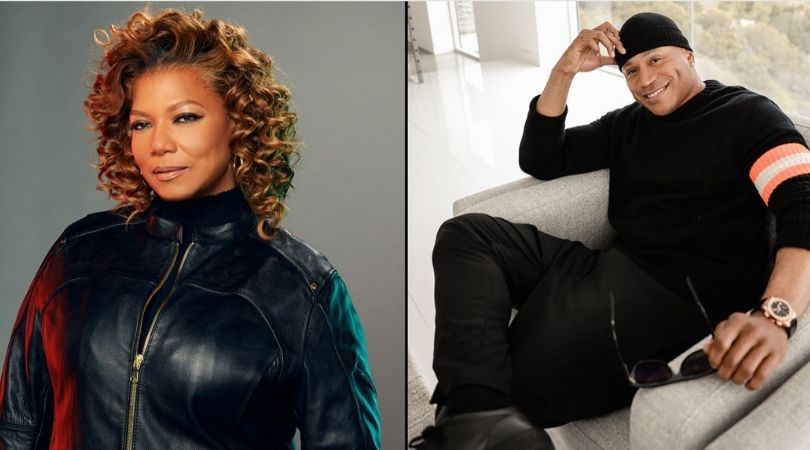 "A Conversation with Icons Queen Latifah and LL Cool J" featured the two music and entertainment legends at the 2021 SXSW Film Festival as a part of the Cultural Resilience in the Arts conference theme. From the mic to the big screen, award-winning rappers, actors, and producers, both Queen Latifah (The Equalizer) and LL Cool J (NCIS: Los Angeles) have been massive forces in the entertainment industry for over three decades.  This in-depth conversation reflects on their revolutionary career journeys from where they started to where they are now.
The conversation touched on the achievements and the barriers that Queen Latifah and LL Cool J's have broken throughout their respective careers in the music industry. " For me, it was about all of the people that came before me and paved the way and kind of taking the culture into that rarefied air," he commented in regards to achieving his Kennedy Center honoree title.
Throughout the conversation, Queen Latifah and LL Cool J imparted wisdom for younger artists to feed off and learn from one another for inspiration. As icons in both the music and entertainment worlds, they recommend artists of this generation to try various ways to express themselves creatively to find their own purpose.
During the conversation, Queen Latifah talked about her new series on CBS, where she executive produces and stars as the first Black woman Equalizer, in a reimagining of  The Equalizer series. "Way to catch. To me, this is more reflective of what real life would be anyway. It's a great step for CBS as a network. A great example for all of the other networks who aren't maybe doing the same thing but need to catch up," she comments on the representation her role provides to network television.
It was a pleasure to witness this lively, in-depth conversation during SXSW between two of my favorite music and entertainment legends. Their conversation highlights both their awe-inspiring careers in music, television and film, along with the cultural impact their work has had over many years.