There are plenty of couch co-op games out there that are good, plain fun. Whether you're frantically raining arrows down on your besties in Towerfall Ascension or rushing to pick Luigi before your cousin can grab him in Mario Kart, the beauty of so many of these games is that they're accessible and straightforward. But co-op and multiplayer games can also be great for relationships!
Co-op and multiplayer games offer an opportunity to work together and problem-solve; to share in the emotional highs and lows of a story; to struggle together; to see how each other operate under pressure. With Valentine's Day around the corner, it's a great excuse to play a game with a loved one (or several). The relationship doesn't need to be romantic, and you don't even need to be in the same place to enjoy most of these co-op and multiplayer games!
For the Partner You're Thinking About the Future With: Tools Up
Developer: The Knights of Unity
Platforms: PlayStation 4/5, Nintendo Switch, Xbox One, Microsoft Windows
Similar Games: Overcooked 2, Haven
In pre-pandemic days, we got a glimpse of what long-term life with a new partner might look like by taking a day trip with them to IKEA. In 2021, we have Tools Up. A local co-op game for up to 4 players (throuple inclusion!), Tools Up casts you and your boo(s) as time-pressed, adorably determined contractors tasked with renovating an apartment building from the ground floor up. Be warned: You will sometimes put the carpet in the wrong room. You might drop paint on the floor. You may even crash into each other a few times as you rush around. Tools Up reminds you that many hands make short work, and that communication is critical when we're feeling overwhelmed. It's also a playful way to work on unspoken communication with a partner, and practice thinking on your feet without getting too frustrated!
Developer: Foam Sword Games
Platforms: Nintendo Switch, PlayStation 4, Xbox One, Microsoft Windows, Linux, macOS, Macintosh operating systems
Similar Games: Lovers in a Dangerous Spacetime, A Way Out, Haven
It's impossible to recreate the feeling of those carefree early childhood friendships we'd make on the playground and the endless hours we could spend in worlds of our own imaginations…but Knights & Bikes comes pretty dang close. Fans of The Goonies and Stranger Things will love playing as bike-riding, mystery-solving, goose-wrangling treasure hunters Ness and Demelza. Meanwhile, the game's unique, painterly art style and dynamic soundtrack offer a refreshing departure from typical co-op adventures. Playing with my partner, I was struck by how this game sparked nostalgia for me, and inspired reflections on how I processed emotions as a child. It opened an opportunity for us to have conversations about growing up and learning how to relate to others. A game that's great for kids or adults, friends or lovers, it's a wild ride anchored to an emotional center with valuable lessons to teach on coping with change, friendship, and family dynamics.
Developer: Invisible Walls
Platforms: PC, Playstation 5, Xbox Series S/X (Closed Alpha, release Spring 2021)
Similar Games: Among Us, Secret Neighbor
Is Among Us getting old? Time to take it to the next level! From Denmark-based developer Invisible Walls comes First Class Trouble, which sets you and your friends aboard a doomed luxury space cruise that's become infiltrated by rebel AIs. Your task? Figure out who is an AI imposter Synth murdering the guests and crew, and who is just an innocent human. The combination of real-time interactions and the Clue-meets-Star Trek aesthetics will ensure that hilarity ensues. While over the top, the game's premise offers opportunities to engage with improv: to practice deep listening, focus on each other, show others your creative side, and switch up the social dynamics with people you know well.
Developer: Starbreeze Studios
Platforms: PlayStation 4, Nintendo Switch, PlayStation 3, Xbox One, Android, iOS, Microsoft Windows, Xbox 360, Windows Phone
Similar Games: It Takes Two (coming March 26, 2021)
Technically, Brothers is a one-player game where you operate two characters onscreen with one controller; however, two people can easily share a controller and use the corresponding joysticks. Created by visionary Swedish film director Josef Fares and developer Starbreeze Studios, Brothers' combines deeply resonant emotional beats on death, loss, and aging with an immersive, unforgettable fairytale world. Its unique controls make for a singular experience you'll want to share with someone else– preferably someone you don't mind sitting close to. Brothers affirms the unspeakable bonds siblings share–blood-related or otherwise–and will remind you why video games are such powerful storytelling tools.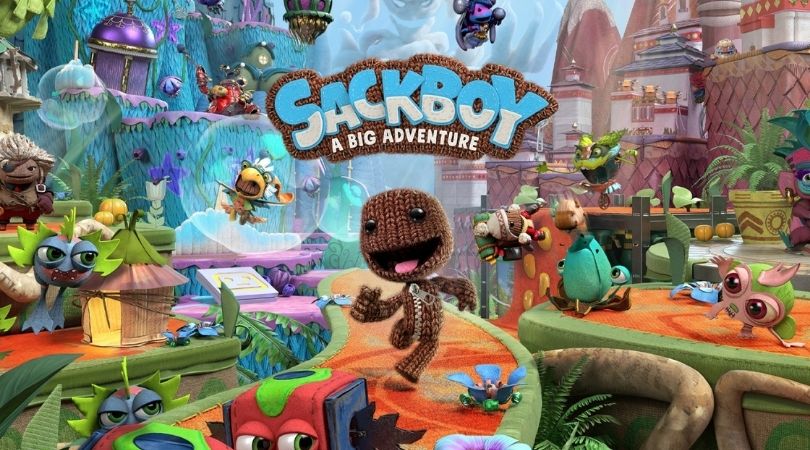 Developer: Sumo Digital
Platforms: Playstation 4, Playstation 5
Similar Games: Fall Guys, Super Mario Odyssey
Consoles like the Playstation 4 or 5 usually aren't the first to come to mind when thinking of games perfect for playing with family members of all ages. While its playful characters, inventive worldbuilding, and simple goals (run, jump, collect bubbles) certainly speak to younger gamers, Sackboy: A Big Adventure doesn't oversimplify its gameplay or skimp on little details. Each level is rich with secrets and lovingly voice-acted characters to meet. These features bring it head and shoulders above its platforming peers and make playing the game a treasured memory your family can share with multiple generations.
---
Whether you're plugging in for online play with close friends or cuddling up on the couch with your partner, there are plenty of co-op or multiplayer games out there that are perfect for every relationship in your life. Let this list inspire you with new ways to connect with the loved ones in your life. Those who play together, stay together!