Reading Time:
3
minutes
Moriarty the Patriot is the untold story of Sherlock Holmes' greatest rival, Moriarty. The series is an adaptation of Sir Arthur Conan Doyle's characters and is written by Ryosuke Takeuchi and features art by Hikaru Miyoshi. Now in its second volume, Moriarty the Patriot Volume 2 is published by VIZ Media's Shonen Jump imprint, translated to English by ('・∀・`)サァ? and features touch-up art and lettering by Annaliese "Ace" Christman. In the last volume, we were introduced to the Moriarty siblings. We saw how William James Moriarty, Sherlock Holmes' biggest foe, came to his determination to topple society and dismantle the classist power structure. Oh, and how he'll do it by any means, including murder.
In Moriarty the Patriot Volume 2, we meet up with William and his crew, including his brother Albert and Louis. A university professor by day and a criminal consultant by night, his goal of ousting the country's corruption remains the center of all he does. Now, the team has established a successful foothold in Durham and have set their sights on London. But, to make headway there, William needs Albert's aid to gain access to the resources to orchestrate a citywide performance of crime, which will open the door to tear down the system of inequality.
This volume contains chapters four through seven and deals with two schemes and the start of a third. While the schemes are elaborate, William James Moriarty's explanation of them is always spot on and never feels forced. Additionally, the expository language used to map out grand plots is used in a way that doesn't feel cluttered and lands the fast-paced and methodical nature we're used to with live-action adaptations of characters like Sherlock Holmes and Moriarty. This brings us to the best part of Moriarty the Patriot Volume 2—Sherlock has entered the stage.
As a whole, this volume has a high amount of intelligence and intrigue. But truthfully, this series is most relevant because of the Moriarty crew's goals: break the system. I have to say that reading this volume holds a deep significance, given the current state of the world. One line specifically, "I guess the saying is true…'The congress doesn't move forward, it dances,'" hits ridiculously hard. This invests readers in the Moriarty crew and their goal. For them, it isn't about working within the system; it's about proving it's rigged and then burning it to the ground. Now, the means may be murky, including using the murder of a civilian to push their own goal, but the end goal is where I find buying what Moriarty is selling.
Ultimately, Moriarty the Patriot Volume 2 is perfect for reading right now. On the one hand, it's perfect because of the anime currently showing on Funimation. On the other hand, breaking a capitalist and classist system and destroying the corruption is a mood for 2020. And while both these reasons are true, Takeuchi's writing has a balance of traveling on the same road as Conan Doyle while also giving a fresh take simultaneously, especially when it comes to Sherlock's dialogue. Additionally, Miyoshi's art is phenomenal, especially for fans of bishonen beauty.
Overall, I can't recommend Moriarty the Patriot Volume 2 enough. It's a strong story that doesn't feel repetitive. It truly is a new story set in the Sherlock world and perfect to read right now.
Moriarty the Patriot is available from booksellers on January 5, 2021.
Moriarty the Patriot Volume 2
TL;DR
Overall, I can't recommend Moriarty the Patriot Volume 2 enough. It's a strong story that doesn't feel repetitive. It truly is a new story set in the Sherlock world and perfect to read right now.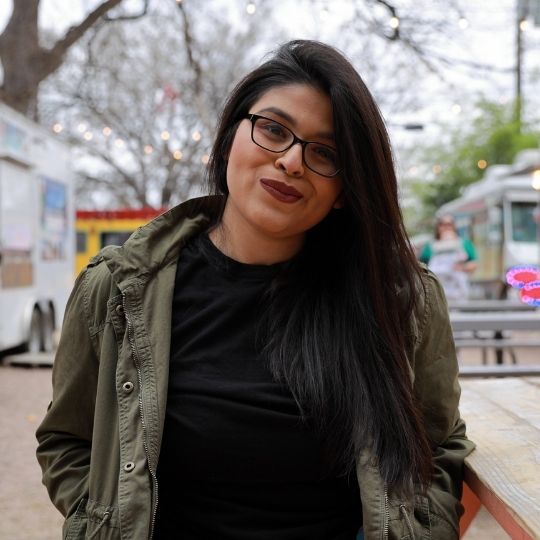 Kate Sánchez is the Founder and Editor-in-Chief of But Why Tho? A Geek Community. There, she coordinates film, television, anime, and manga coverage. Kate is also a freelance journalist writing features on video games, anime, and film. Her focus as a critic is championing animation and international films and television series for inclusion in awards cycles.