Reading Time:
2
minutes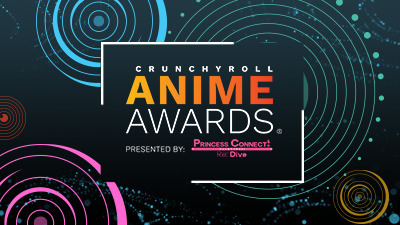 Crunchyroll, the world's most popular anime brand, has unveiled today a full roundup of details for the upcoming Anime Awards including the categories and the launch of the website for the 2021 show. The Anime Awards, presented by Princess Connect! Re: Dive, is a celebration of the best and brightest in Japanese animation made possible by the world's most passionate community. Now entering its fifth year, the Anime Awards' commitment to commemorating the best of the best is stronger than ever!
Nominees will be announced and voting will begin on January 15, 2021, at 9:00 AM PST and end on January 22, 2021, at 5:00 PM PST. Winners will be revealed during a live-streamed program on Friday, February 19, 2021, at 5:00 PM PST.
The categories for 2021 include fan favorites like Best VA Performance as well as returning classics like Best Couple. Check out the full list below and get ready to vote daily from January 15 – 22, 2021:
Anime of the Year
Best Protagonist
Best Antagonist
Best Girl
Best Boy
Best Director
Best Animation
Best Character Design
Best Score
Best Fight Scene
Best Couple
Best VA Performance (JP)
Best VA Performance (EN)
Best Opening Sequence
Best Ending Sequence
Best Fantasy
Best Drama
Best Comedy
The Crunchyroll Anime Awards judges span the globe and represent a cross-section of anime knowledge. Meet this year's community of industry experts in this Crunchyroll News post here. Spoiler – it includes our own editor-in-chief!
The Anime Awards is presented this year by Princess Connect! Re: Dive, the latest addition to the Crunchyroll Games portfolio. The game is now open for fans to pre-register and will be available on both iOS and Android. Pre-register directly in your Google Play store here or App Store here.