Dungeons & Dragons (D&D) is a fantasy tabletop role-playing game originally designed by Gary Gygax and Dave Arneson that began in 1974. Over the decades, this fantasy game has come further and further into the mainstream spotlight with D&D-themed live streams like Critical Role and all of those it inspired across the Twitch-sphere. So, why not keep a D&D gift guide at the top of your mind when doing your holiday shopping?
With this D&D gift guide, we want to help you find the right book for the Critter or Adventurer in your life – even if that's treating yourself. So roll a natural 20 and check out our recommendations below.

From the D&D experts behind Dungeons & Dragons Art & Arcana, Kyle Newman, Jon Peterson, and Michael Witwer, comes a cookbook that invites fantasy lovers to celebrate the unique culinary creations and traditions of their favorite fictional cultures. With this book, fans can prepare dishes delicate enough to dine like elves and their drow cousins or hearty enough to feast like a dwarven clan or an orcish horde. All eighty dishes—developed by a professional chef—are delicious, easy to prepare, and composed of wholesome ingredients readily found in our world. Buy here.
By Jim Zub with Stacy King and Andrew Wheeler, this collection of illustrated guides introduces young fans to some of the exciting characters, locations, creatures, and magical elements useful for creating epic, adventure-filled D&D tales. This boxed set includes the first four installments in the Young Adventurer's Guides series: Monsters & Creatures, Warriors & Weapons, Dungeons & Tombs, and Wizards & Spells. Buy here.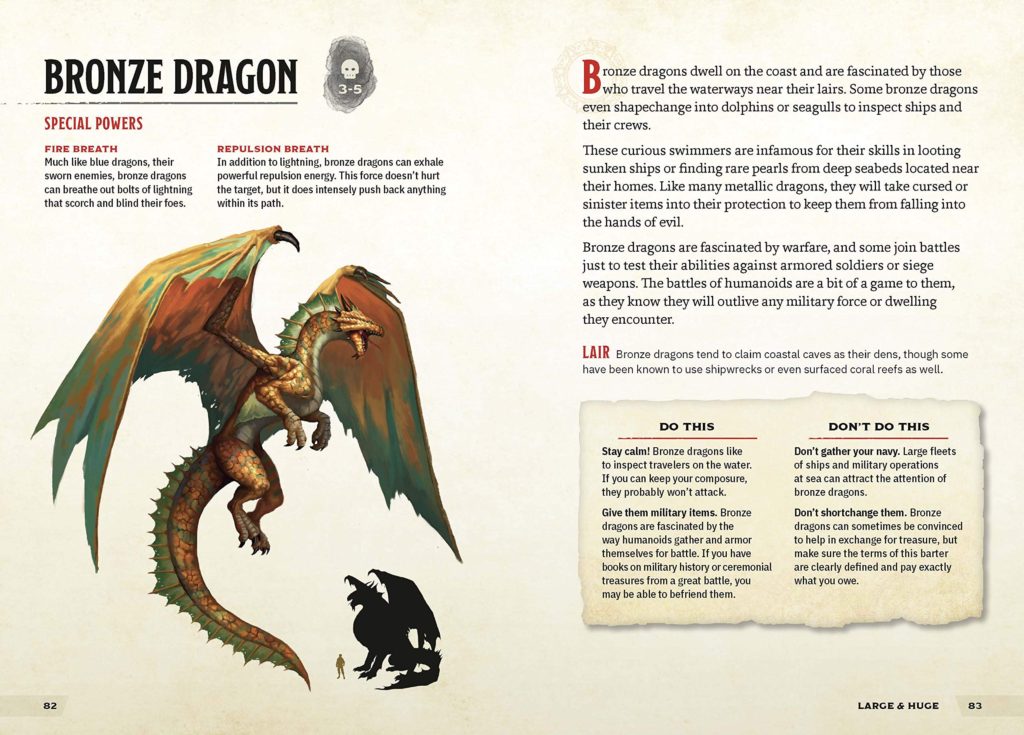 By Jim Zub with Stacy King and Andrew Wheeler, Beasts & Behemoths is the fifth installment in the Young Adventurer's Guides series, transports new players to the magical world of Dungeons & Dragons and presents a one-of-a-kind course on the unusual creatures, from the minuscule to the massive, that fill the fantastic world of the game. This guide features easy-to-follow and entertaining explanations of where to find each beast, their strange abilities and magical powers, and how to defeat them, along with amazing illustrations that will ignite readers' imaginations. Buy here.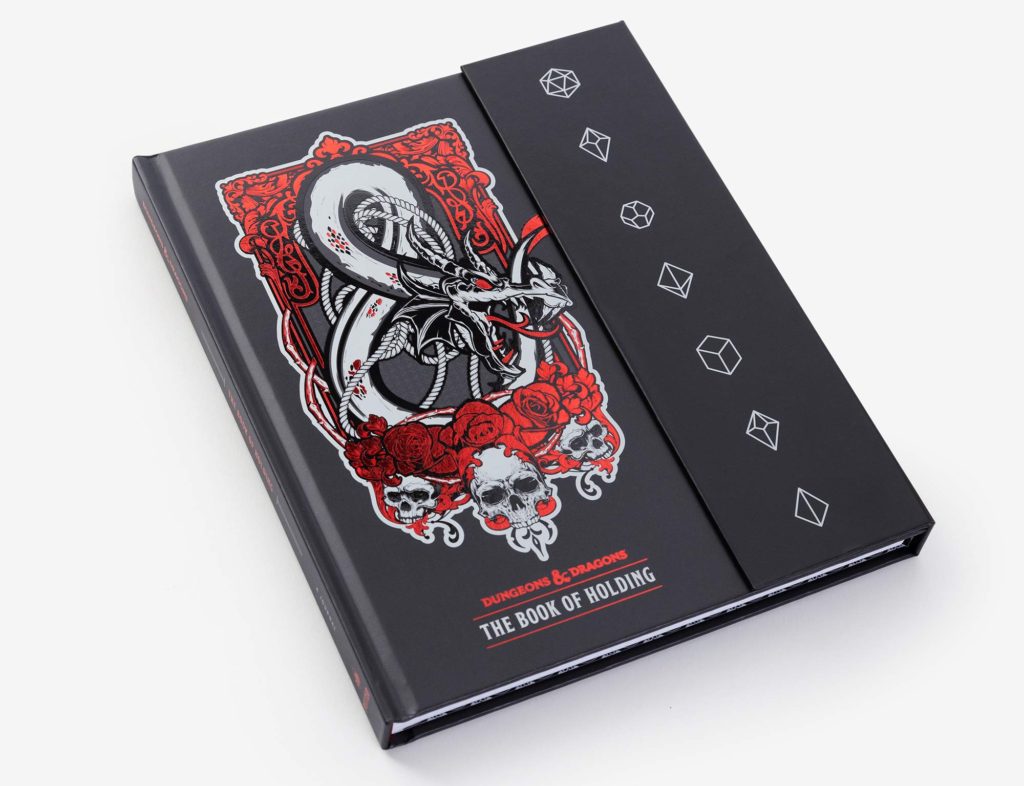 A Blank Journal with Grid Paper for Note-Taking, Record Keeping, Journaling, Drawing, and More. This officially licensed keepsake journal, lavishly designed with magnetic enclosure and a back pocket, is a must-have for Dungeons & Dragons fans of all levels and ages. Highly customizable with five pieces of stunning full-color artwork, The Book of Holding is ideal for capturing character sketches, formulating campaigns, or organizing everyday thoughts. Buy here.
By Liz Marsham and the Cast of Critical Role, The World of Critical Role chronicles the history of the wildly popular fantasy RPG livestream, from its unassuming beginnings to the role-playing phenomenon it is today. This comprehensive book takes readers behind the scenes with never-before-seen photos and exclusive interviews with Dungeon Master Matt Mercer and the entire Critical Role cast as they explore their characters' most triumphant moments and darkest hours. Buy here.
Bury yourself in Gothic Horror in this premium edition boxed set adventure for the world's greatest roleplaying game. Curse of Strahd: Revamped splits the adventure into three parts–a softcover D&D adventure book with updated content, a Creatures of Horror booklet detailing monsters and NPCs appearing in the adventure, and a Tarokka Deck booklet.
This edition has a Softcover Curse of Strahd D&D adventure book, Curse of Strahd DM screen, 1 oversized Tarokka deck (54 cards) and card box, Tarokka deck-reading booklet, Monsters & NPCs booklet, Strahd stat block sheet, 2-sided fold-out map, 4 handouts, 12 postcards
---
D&D is a world you can create, play in, and learn from, and with more and more content and lore being put out, there is always a place for a gift.
Descriptions for the D&D Gift Guide were provided by Penguin Random House and product descriptions on Amazon.