Reading Time:
3
minutes
Fire Tonight is an upcoming narrative-puzzle game coming from developer Reptoid Games. Being published by Way Down Deep, this indie game focuses on relationships and love showcased at PAX Online. We are placed into looking in on characters Maya and Devin as intense wildfires burn throughout their town. As the couple is separated by this natural disaster, we follow Maya as she traverses through the city to find her way back to her boyfriend. We cross rooftops, sneak around police checkpoints, and navigate buildings as we encounter keepsakes of their relationship that shows us the driving forces behind Maya and Devin's relationship.
I was able to sit down and talk about Fire Tonight with CEO/Creative Director of Riptide Games Simon Paquette. Paquette has shared his talent and experience as a Director, Animator, and Story Designer for Nickelodeon, Disney XD, Comedy Central, and Netflix.
Taking place in the year 1990, I asked Paquette what were some of the inspirations from that era that helped cultivate the setting and story for Fire Tonight. Here Paquette described how the game wasn't a completely original idea but was born and bred by the developer's love for the song "Fire Tonight" by Information Society. Utilizing the lyrics for the song, they wanted Fire Tonight to be reminiscent of the nostalgia of the '90s, while still feeling modern. So, Simon described that Maya and Devin have to deal with the eternal force of wildfires keeping them apart with no sense of modern connectivity. He describes that the setting is "before the internet, cellphones, and immediate gratification. This is a time wherein order to get a hold of a loved one, you'd have to go to a payphone to dial their tone."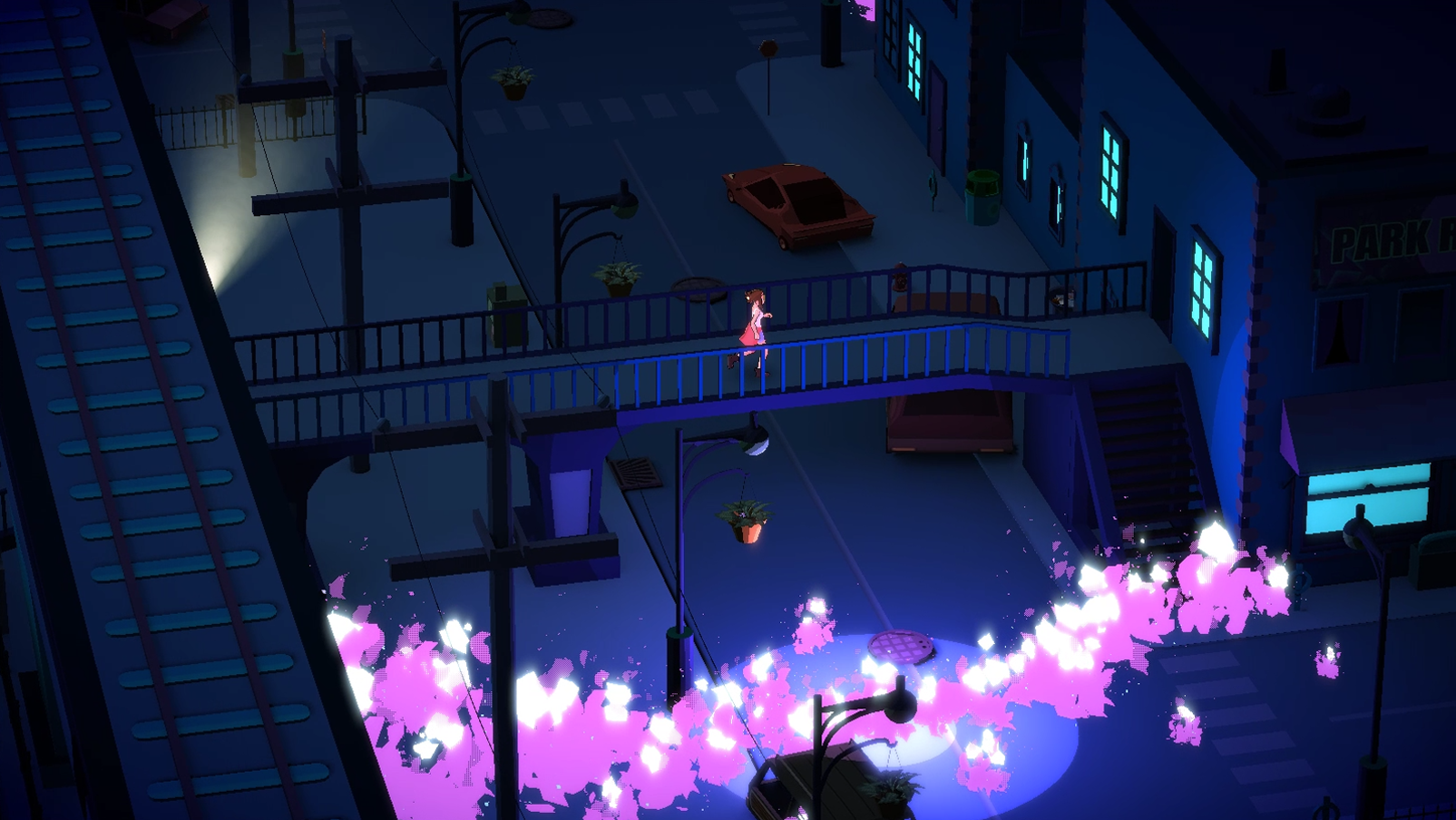 Devin is trapped in his apartment and has to hope and wait for Maya to come to save him. He has no clue what is happening and stays put where he is and as Paquette put it, Devin is saying, "I'm waiting for you." As we play through the game, we discover who these two individuals are. With a rotating camera and gamepad controls, you choose the paths Maya goes down to get to Devin and you pick up token items that provide insight into who they are. Maya is an Indian woman growing up in this town in the 90s similar to one of the creators of the game and Devin is more of a nomad, Paquette tells me. He goes on to say that Devin is accustomed to moving from town to town every year. With his relationship to Maya blossoming, he chooses to put down roots and stay where he is, in a way mimicking how he is stuck in his apartment.
With a beautiful, stylized color palette of pinks, purples, and blues, Fire Tonight places all of it's focus on the bond between Maya and Devin. When speaking to Paquette, I had asked what was the main take away players are supposed to gather from playing this light-hearted puzzle game. He describes, in-depth, how the world can sometimes be a scary and dangerous place. Echoing how it mimics some of the in-real-life events occurring with the California wildfires, he presses that they did not want to make this game dark at all.
The focus is on the optimism of love and trust. Maya and Devin have to grapple with their lack of communication and have to choose to trust that they'll be there for each other and will come out on the other side together. Fire Tonight is a thoughtful, adorable, and bright journey that Reptoid Games has brought to life. It was a pleasure to speak about the themes and messages of this romance narrative.
Coming to Steam for Mac and PC, as well as the Nintendo Switch, you can play a free demo of Fire Tonight here. Be on the lookout for Fire Tonight with an estimated release in the first quarter of 2021.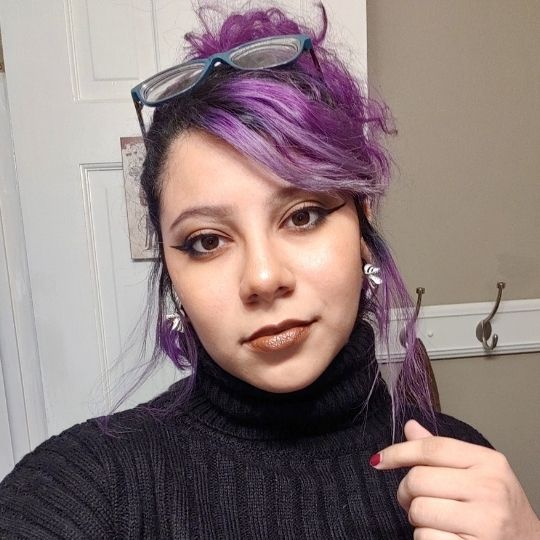 An avid reader since childhood, Cidnya has always surrounded her free time with pop culture. From watching horror movies to playing JRPGs, Cidnya loves to consume and immerse herself in various fictional worlds. Some of their favorite things include Twin Peaks, Batman, Kingdom Hearts, Coffee, and JoJo's Bizarre Adventure.