Reading Time:
4
minutes
Growing up in a large family with loads of cousins meant that our parents encouraged us to share everything, and lucky for me, this included The Baby-Sitters Club book series by Ann M. Martin. Then, the 1995 movie came out and all of the cousins closest to my age fell even more in love with it. It's safe to say that the series defined much of my childhood and preteen years. Now, Netflix's adaptation of the series stands to open the BSC to a whole new generation.
The Baby-Sitter's Club follows the friendship and adventures of Kristy Thomas (Sophie Grace), Mary-Anne Spier (Malia Baker), Claudia Kishi (Momona Tamada), Stacey McGill (Shay Rudolph), and Dawn Schafer (Xochitl Gomez) as the middle-schoolers start their babysitting business in the town of Stoneybrook, Connecticut. Over the course of 10 episodes, we get to know each and every one of the girls not only because of a larger narrative of friendship but because each episode showcases the lives, fears, joys, and circumstances of each girl. Because of this method of storytelling, you can feel the books come to life.
Kristy is a character I've always identified is the leader of the BSC. She's strong-willed but she's also vulnerable and dealing with unresolved issues with her father while her mother decides to marry a new man. Her toughness is as much a front for her own insecurities as it is a vital part of who she is. Mary-Anne, on the other hand, is trying to find out who she is, breaking the mold her single-father has put her in. But, she's also trying to find herself apart from the BSC. She strives to make sure they don't unintentionally control how she feels about herself. Then, there is Stacey. A girl who seemingly has an easy life, Stacy is hiding her recent diabetes diagnosis and insulin pump. She has to learn that her disability doesn't make her any less worthy of friendship or capable of meeting her responsibilities.
Additionally, you have my favorite two babysitters, Dawn and Claudia — which wasn't the truth when I was going up. Dawn is the new girl in Stoneybrook and is working to feel at home in the BSC and specifically gain Kristy's acceptance. Dawn is also the daughter of a single mother and is shown as a free-spirit who just looks for the good in people and takes action. One of the reasons I clicked so much with this character, besides her finally bringing Latinx representation into the franchise I've loved all my life, is that her aunt is essentially a curandera. While the word isn't used to specifically describe her, Dawn describes her aunt as a spiritual healer, and given their Latinx background, putting two and two together was natural and continues the recent inclusion of curanderismo in television.
Finally, Claudia's character is the one that will hit for many viewers of color. Carrying the weight of her parents' expectations, Claudia struggles to be accepted by her family. While she may be the cool one to her friends, to her family, her parent and her sister, she's an underachiever that isn't hitting their high standard for success. But, she has Mimi (Takayo Fischer) her grandmother, friends, and the one family member who not only sees her talent as an artist but accepts her for who she is. In Claudia, The Baby-Sitters Club has tough conversations about the potential of losing someone close to you, the burdens of familial expectations, and how language, even in a family that has been in the United States for generations, can make you feel like you're missing a piece of your heritage.
Like the books the series is based on, each girl has their own issues and realizations that make this series a coming-of-age story that focuses on deeper topics while also telling a story of friendship. The Baby-Sitters Club does an amazing job of adapting core pieces of the friendships in the novels for 2020, including Kristy and Mary-Anne communicating across the street with flashlights. They even comment on the method of communication despite cell phones being available. In fact, The Baby-Sitters Club offers up plenty of nostalgia, and for many in my generation who now have their own kids, there is plenty to serve as a connective tether between the girls of the BSC that taught us and the ones on the screen that can teach the next generation.
Finally, the diversity of the show never feels like its existing to check a box. Each girl has a different perspective informed by their racial/ethnic identities, class, and familial status that makes their stories feel authentic. While the dramady of this series is par for the course of young adult shows, each actress delivers a great performance, so much so that I hope we get many more seasons with The Baby-Sitters Club. 
Overall, The Baby-Sitters Club is a wonderful and loving adaptation of Martin's books while also creating a story that sticks the landing for 2020. The series remains a wholesome and empowering story of friendship and finding yourself that is sure to resonate with its target audience.
The Baby-Sitters Club is available now exclusively on Netflix.
The Baby-Sitters Club 
TL;DR
The Baby-Sitters Club is a wonderful and loving adaptation of Martin's books while also creating a story that sticks the landing for 2020. The series remains a wholesome and empowering story of friendship and finding yourself that is sure to resonate with its target audience.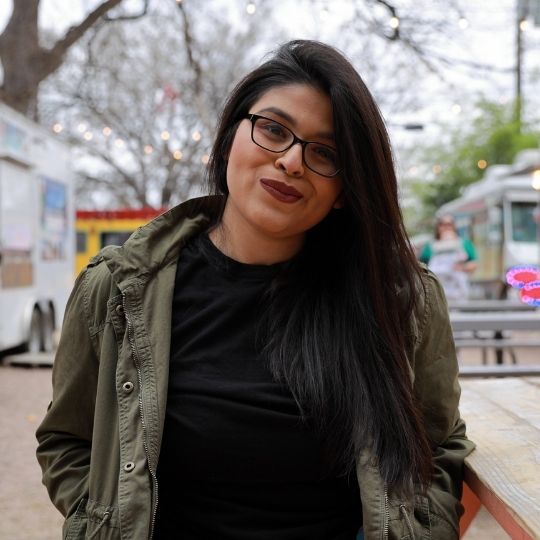 Kate Sánchez is the Founder and Editor-in-Chief of But Why Tho? A Geek Community. There, she coordinates film, television, anime, and manga coverage. Kate is also a freelance journalist writing features on video games, anime, and film. Her focus as a critic is championing animation and international films and television series for inclusion in awards cycles.