Reading Time:
4
minutes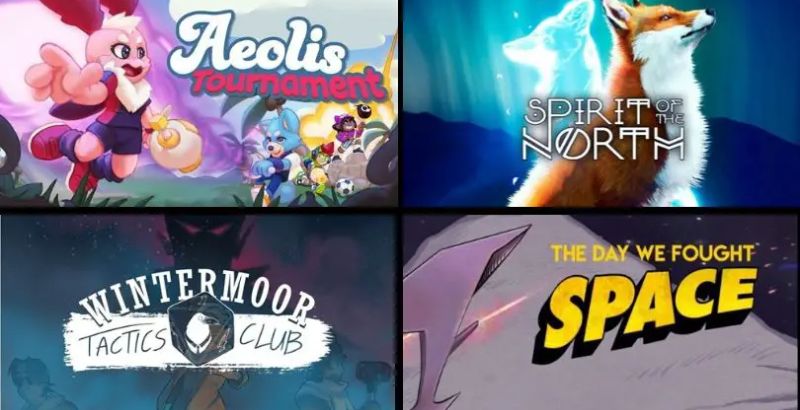 With so many AAA titles hogging the mind space at events like PAX East it always good to take a moment and let some of the smaller titles shine. With this in mind, I wanted to highlight some of the smaller games I came across on the show floor that grabbed my attention. There was so much to see at the show floor I could never manage to talk about it all. But these games, along with the others we've covered here will hopefully provide you with plenty to look forward to in the future for games! So, without further ado, let's get to it with this Indie Round-Up of games from PAX East 2020.
Wintermoor Tactics Club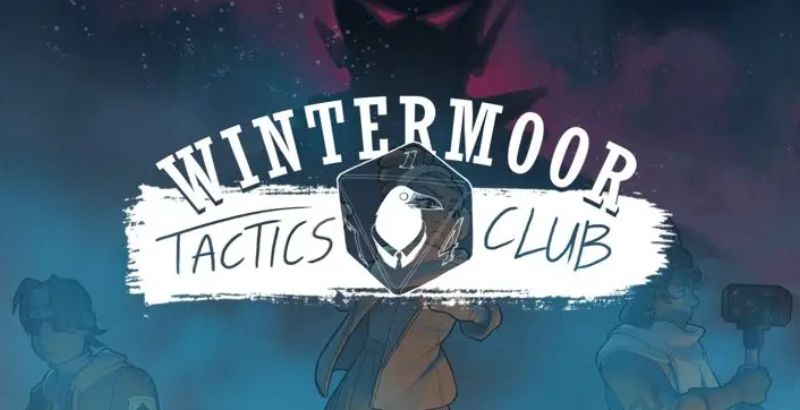 Starting off our Indie Round-Up is a wonderful narrative-driven tactics game where the player takes on the role of the members of the Tactics Club (think Dungeons and Dragons) at prestigious Wintermoor. The demo featured a charming art style and smart gameplay that had the player's characters represented like figures in a miniatures game. The gameplay was lots of fun. Even though it was the very beginning of the game it showed a lot of potential for depth later on.
Along with the tactics gameplay, there were also opportunities to explore the school and interact with other classmates, as well as staff. Tactics gameplay combined with social elements can make for a winning combination when implemented correctly. I look forward to seeing everything Wintermoor has to offer when it comes to PC, PlayStation 4, Xbox One and Nintendo Switch later this year. Get all the details on their official website.
Spirit of the North

Up next on our Indie Round-Up is an atmospheric adventure game. In Spirit of the North, players take the role of a fox. You must guide your character through levels while discovering what is transpiring in the game's narrative. I say discover because there is no dialogue during the game. The player is presented with the events of the narrative but is left to divine on their own what is actually taking place, and what the meaning behind it all is. The game sports a gorgeous visual style. Combined with the calm, laid back atmosphere of the level I played and I can see how this could be a wonderful game to relax to.
My only concern rests with just how simplistic the gameplay is. Walking through these areas, while calming, lacked any real level of engagement. While I appreciate the developer's choice to leave the narrative to the player's imagination, some setup might have helped to get me initially invested.
You can experience Spirit of the North today on PlayStation 4, and later when it comes to PC and Nintendo Switch. Get more details at their official website.
From chill and laid back we go to hectic and crazy as our Indie Round-Up takes us to the competitive party game in our line up. Up to eight players compete in frantic competitive play. Sometimes team-based, and sometimes free for all, all the game modes have something in common: blasting things around. Every player has  air blaster with them. Holding down the a button charges the blaster and releasing fires. It's how this blast of air is utilized that provides most of the gameplay variety. Whether blasting each other off ledges, firing snowballs at each other, or propelling an ever-changing assortment of balls through an opponent's goal, the game is always fast and fun. If you are looking for something to have a few laughs with friends over I'd keep Aeolis Tournament on your radar for when it drops on April 3rd for PC and Nintendo Switch. You can check out their official site for more info.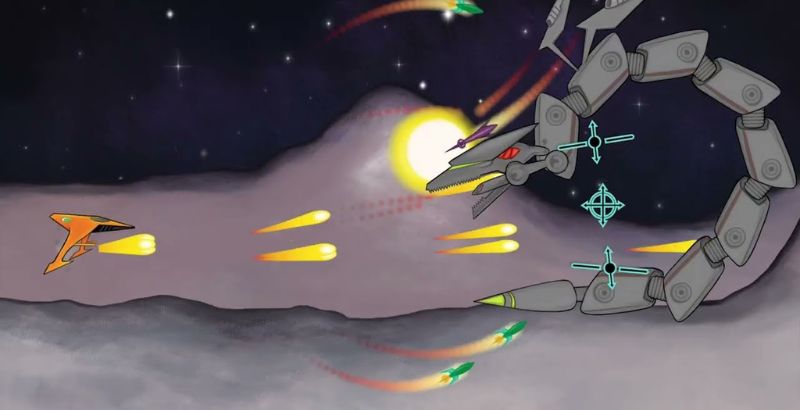 It very easy to dismiss a game when you see it being presented on a mobile device. Thoughts of subpar touch controls and derivative gameplay often mire mobile experiences. I'm happy to say however that The Day We Fought Space showed no signs of these common failings, earning itself a spot in our Indie Round-Up. The Day We Fought Space is an arcade-style side-scrolling shooter game. But just like another arcade shooter I got to sample at PAX, this game does something different with its genre.
Most side-scrolling shooters have the player flying their ship around levels always shooting straight ahead. Enemies and obstacles fly toward them forcing the player to dodge away. This always breaks the player's ability to continue damaging the enemy as they get clear. This game, however, takes advantage of the multi-touch surfaces of many modern mobile devices to deliver something more dynamic.
While the player steers with their ship by dragging a finger on the left side of the screen, they direct fire by dragging on the right side of the screen. A player can even use to fingers on the shooting side of the screen to increase or minimize the spread of the gun they are firing. This was a fresh approach to the genre I hadn't experienced before, and I'm looking forward to getting more time with The Day We Fought Space when it releases. You can check out their webpage for more details.