Reading Time:
4
minutes
It's a scary time right now, with the COVID-19 pandemic making it feel like a lot of what we've seen before. Honestly, for me, leaning on series that tackle pandemics has been a huge factor in mitigating my own panic. There is something about watching other people go through a situation that's familiar and yet fictional that is cathartic, especially when cabin fever sets in. Additionally, self-distancing has us locked down in our homes and if you're like me, you need something, anything to keep your mind from spiraling. So, here are 10 Pandemic TV shows that deal with natural pathogens, vampires, zombies, and even rain that is deadly.
Containment
Creator: Julie Plec
Stars: David Gyasi, Christina Moses, Chris Wood
The series follows an epidemic that breaks out in Atlanta, leaving the large city quarantined and those stuck on the inside fighting for their lives.
Currently is available on Netflix
Stars: Ian Somerhalder, Adrian Holmes, Jacky Lai
Dr. Luther Swann enters a world of horror when a virus is released from ice melting due to climate change.
Currently is available exclusively on Netflix
Helix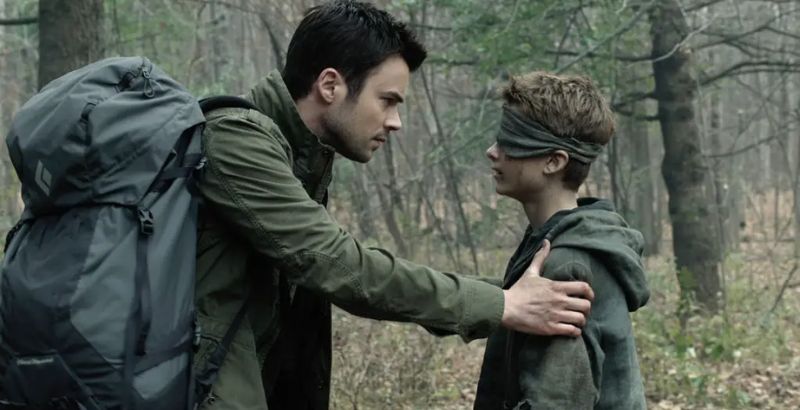 Creator: Cameron Porsandeh
Stars: Billy Campbell, Kyra Zagorsky, Mark Ghanimé
A team of scientists is thrust into a potentially life-or-death situation when they arrive in the Arctic to secretly investigate what could be an outbreak of a strange disease in a secluded international research facility.
Currently is available on Netflix
The Last Ship
Creators: Steven Kane, Hank Steinberg
Stars: Eric Dane, Adam Baldwin, Charles Parnell
The crew of a naval destroyer is forced to confront the reality of a new existence when a pandemic kills off most of the earth's population.
Currently available on Hulu
The Rain
Creators: Jannik Tai Mosholt, Christian Potalivo, Esben Toft Jacobsen
Stars: Alba August, Lucas Lynggaard Tønnesen, Mikkel Boe Følsgaard 
After a brutal virus wipes out most of the population, two young siblings embark on a perilous search for safety.
Currently is available exclusively on Netflix
Survivors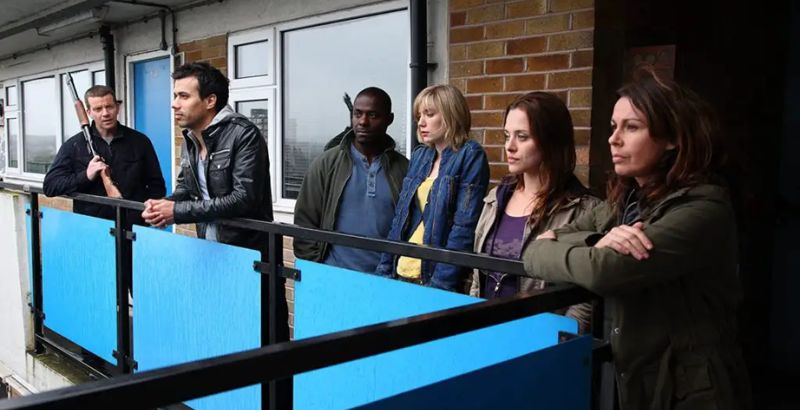 Creator: Adrian Hodges
Stars: Julie Graham, Max Beesley, Paterson Joseph
An unknown virus pandemic kills more than 90% of the world's population. Those immune must strive to survive and overcome the difficulties of this new world order, hoping that the virus will not mutate.
Currently is available on Netflix
Stars: Ji-Hoon Ju, Doona Bae, Kim Sungkyu
While strange rumors about their ill King grip a kingdom, the crown prince becomes their only hope against a mysterious plague overtaking the land.
Currently is available exclusively on Netflix
The Strain
The Andromeda Strain
Stars: Benjamin Bratt, Christa Miller, Louis Ferreira
A crack team of top scientists works feverishly in a secret, state-of-the-art laboratory to discover what has killed the citizens of a small town and learn how this deadly contagion can be stopped.
Currently available on VoD
The Stand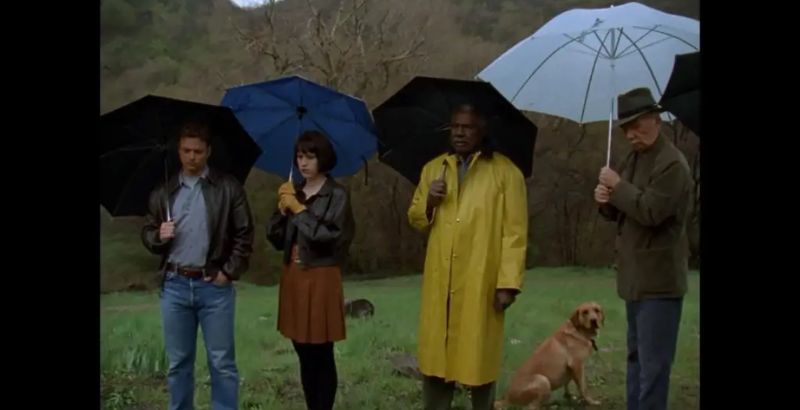 Stars: Gary Sinise, Molly Ringwald, Jamey Sheridan
After a deadly plague kills most of the world's population, the remaining survivors split into two groups – one led by a benevolent elder and the other by a maleficent being – to face each other in a final battle between good and evil.
Currently available on VoD
---
This may be one of the hardest lists I've had to write because all of these shows hit a little hard right now. But if you're looking for stuff to help you get through things like I am, this list of 10 Pandemic TV shows to Watch While You Practice Social Distancing is a good start.
Synopses and cast information for 10 Pandemic TV Shows to Watch While You Practice Social Distancing are from IMDb.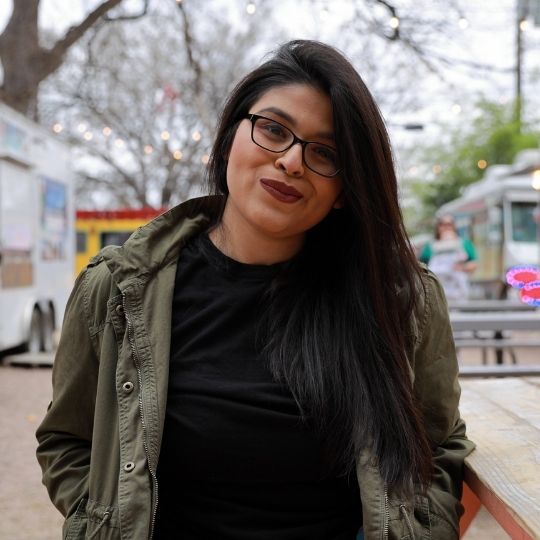 Kate Sánchez is the Founder and Editor-in-Chief of But Why Tho? A Geek Community. There, she coordinates film, television, anime, and manga coverage. Kate is also a freelance journalist writing features on video games, anime, and film. Her focus as a critic is championing animation and international films and television series for inclusion in awards cycles.