Reading Time:
3
minutes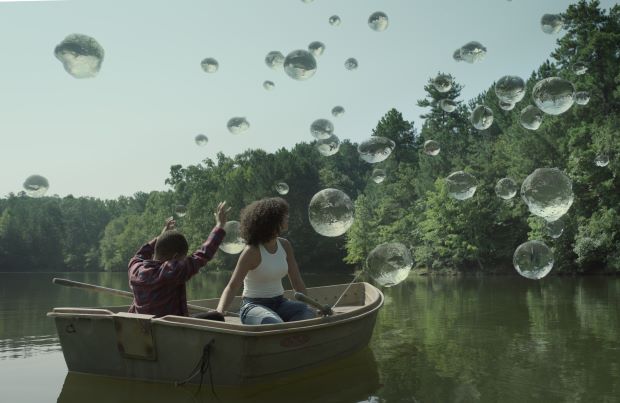 Most superhero origin stories follow a standard formula; the hero gains his powers, learns to master them, and does battle with evil while struggling to balance his newfound responsibilities with the added pressure of keeping his friends and family safe. The first season of Raising Dion not only leans into these tropes but manages to subvert them by making our hero an eight-year-old boy.
Based on the comic book series and the short film of the same name by Dennis Liu, Raising Dion follows Nicole Warren (Alisha Wainwright) as she struggles to hold down a job and raise her son Dion (Ja'Shia Young) following the death of her husband Mark (Michael B. Jordan). Things get infinitely more complicated when Dion starts exhibiting superhuman abilities including teleportation, telekinesis, and electromagnetic manipulation. With the help of Mark's friend and Dion's godfather Pat (Jason Ritter), Nicole delves deeper into the research that Mark was conducting, and how it connects to Dion's abilities. All the while, a malevolent force walks the Earth, killing others with abilities like Dion's.
Raising Dion trods well-worn ground when it comes to the superhero genre. Dion often refers to Star Wars when using his telekinesis; and Pat, a comic book aficionado, ends up being his "mentor". He even comes up with the idea of using an object for Dion to help focus his powers, similar to Cyclops' visor or Green Lantern's ring. The "Crooked Man" who stalks and kills superhumans is eerily reminiscent of Sylar from Heroes, and much like that series, this world's superhumans gained their powers from a cosmic event.
Where it deviates is our protagonist's age and goals. Unlike Superman, Spider-Man, or Batman, Dion isn't out to save the world. Instead, he's more concerned with his upcoming birthday party and trying to convince the cool kids that he should join their crowd. Wright immediately endears himself to the audience, managing to sell you on his portrayal of Dion. From the awe at first, discovering his powers to his determination in halting the rampage of the Crooked Man. At times, he can come off a little too cutesy but he grows into the role.
The true star of the show, however, is Wainwright as Nicole. Her character is dealing with a LOT. We see her character from raising a kid who suddenly has superpowers and to grieving for the love of her life, to job hunting in an increasingly difficult economy. Wainwright is able to switch moods on a dime, depending on the scene and tone, one minute she's deeply emotional, and the next she's firing off one-liners with her friends. Nicole's life is given just as much focus as Dion's and that provides a great balance. In many comic book-based shows and films you rarely get to see what the hero's family and/or friends are up to; this marks a nice change of pace.
Jordan, who produced the show via his company Outlier Society, cameos in several episodes as the late Mark Warren. Jordan has been open about his love of anime and science fiction, so it makes sense that he would be very hands-on with this series. Jordan's trademark charisma is on display as the mystery surrounding his death and his son's powers unfold, connecting past to present. This tactic helps propel the series forward and makes sure that Jordan is part of the action without completely overwhelming the other cast members.
The series is also not afraid to tackle serious matters such as race and disability. In the third episode, "Watch Man", Dion loses control of his powers and telekinetically shoves a boy who stole his father's watch, which he had been using to focus his powers. The principal immediately accuses him of starting a fight and threatens to suspend him until Nicole steps in.
Later, she explains to Dion that there are people who will distrust him not because of his powers, but because of the color of his skin. It's a somber moment that makes the series feel all the more relevant. Dion also befriends a wheelchair-bound student, Esperanza (Sammi Haney), and their rapport lends itself to several heartfelt moments, including Dion altering his blanket fort to make it wheelchair accessible.
If there is one issue I have with the series, it's that at times it feels far too similar to Stranger Things. A shady corporation who has more to do with the plot than expected, a child gaining supernatural powers, a massive evil figure shrouded in darkness and lightning…Pat's ringtone is even the Stranger Things theme, which to me felt way too on the nose. I understand that Netflix is trying to capture lightning in a bottle, but Dion has enough mythology to stand on its own two feet.
Raising Dionmanages to put a fresh spin on the superhero origin story by focusing on the relationship between a mother and her son. Hopefully, f the show is renewed for a second season, it can keep the focus on that relationship while deepening its own mythology.
Season one of Raising Dion is now streaming on Netflix.
Raising Dion
TL;DR
Raising Dionmanages to put a fresh spin on the superhero origin story by focusing on the relationship between a mother and her son. Hopefully, f the show is renewed for a second season, it can keep the focus on that relationship while deepening its own mythology.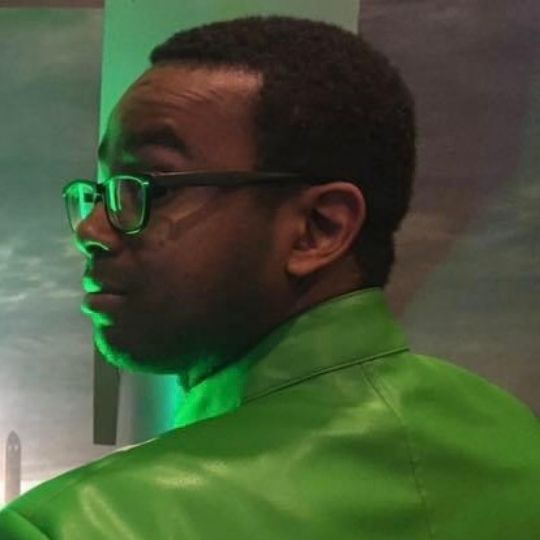 Born and raised in Texas, Collier "CJ" Jennings was introduced to geekdom at an early age by his father, who showed him Ultraman and Star Trek: The Next Generation. On his thirteenth birthday, he received a copy of Giant Size X-Men #1 and dove head first into the realm of pop culture, never looking back. His hobbies include: writing screenplays and essays, watching movies and television, card games/RPG's, and cooking. He currently resides in Seattle.