Reading Time:
4
minutes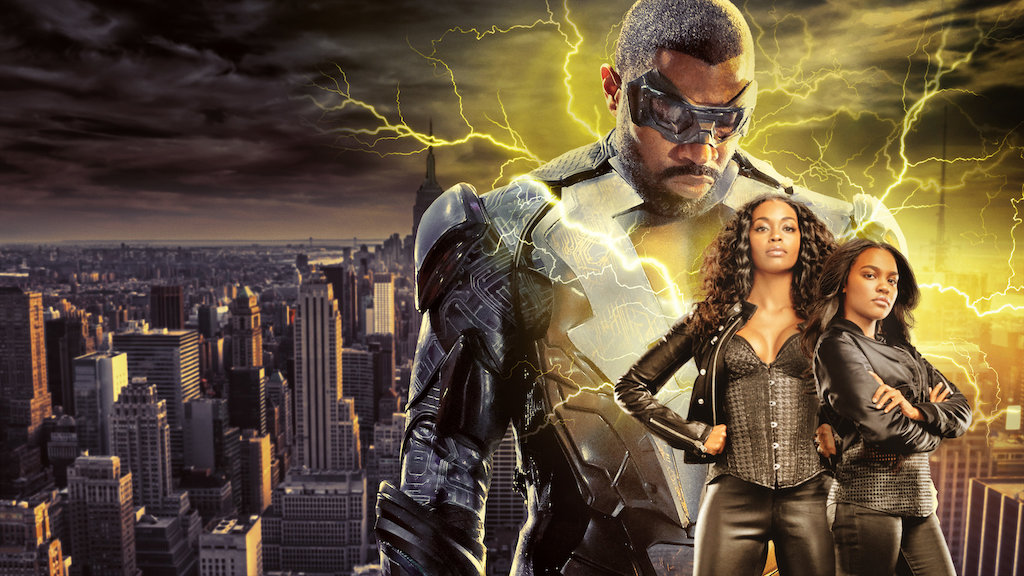 The second season of The CW's standout show, Black Lightning, ended with a victory. With Tobias finally sent to jail for his many crimes, the show also featured quite a few narrative shocks for the Pierce family and the audience. First, the seemingly duplicitous Agent Odell interrupted the Pierces to reveal he knew their secret identities and that the Markovians are coming for Freeland.
On top of that, the ASA wants to recruit them for the fight. Unbeknownst currently to the Pierces, we learn that Odell has Issa, Wendy, and (most shockingly as we saw him die) Khalil in the pods, seemingly also preparing them for the battle with the Markovians.
To shed some more light on these new developments, talk about their characters, and give some hints on what we'll see in Season 3, including their crossover with the other DCTV shows, Cress Williams (Jefferson Pierce/Black Lightning), Christine Adams (Dr. Lynn Pierce), Jordan Calloway (Khalil Payne/Painkiller), and James Remar (Peter Gambi) took to the stage at Dragon Con 2019 in Atlanta, GA.
The moderator first asked the cast about what the audience could expect as the show was about to "go global with Markovia." Christine revealed that, unfortunately, as a result of this new conflict, there is "Not going to be any Pierce family dinners for a long time."  "We're not going to see them in their original formation for a while," she said, "they're all going to go on their own unique, special journeys."
When she was asked whether Lynn would continue to take care of the pod kids as she did in Season 2, she was somewhat less forthcoming. "If I tell you I'm gonna have to kill you [but] you're on the money. 14 kids died on her watch. You know Lynn: she's not going to let that go. She's going to do whatever it takes to get where she needs to go."
When asked for details on their involvement in the upcoming annual DCTV Crossover, Cress seemed to indicate that they would be as prominent as any other show. "Yeah it's going to be fun," he said, "We've interacted with a lot of the other shows at SDCC and they seem like fun people to play with. It's going to be logistically challenging but it'll be fun."
He also revealed that, while the characters would be "flying over" to the main Arrowverse, the cast would take a literal flight to Vancouver (where all the other shows are shot; Black Lightning is shot in Atlanta) to shoot the crossover."We're not going to put a pause on the conflict that's going on in our storyline," he added, "It's going to be really no-nonsense." Additionally, James seemed to confirm that the two shows are indeed on separate Earths. "We're going to introduce the "Lightningverse" interacting with the Arrowverse," he said.
Cress also explained his experience playing Jeff and the dichotomy he has with his superhero alter-ego: "You start to identify commonalities between you and your character… I wanted to play a superhero. I understand Jefferson 100%. It was so easy to identify with him. The challenge was Black Lightning. I don't go out kicking butt." "Black Lightning, a lot of times, is having fun." "Jefferson just came rather easily."
James Remar, who has played multiple villains over his career like Ajax in The Warriors (1979), and Albert Ganz in the hit 48 Hrs., was asked how it felt to play a much more heroic character in Gambi. He said it wasn't as hard as one might think, and that he had versatile  "It's nice to stretch another part of my craft—I come from Shakespeare; we do comedy one day and tragedy the next."
"I've played some very very bad guys in my early career," he said, "As a younger actor, you have the opportunity to throw yourself into many different roles like an athlete. Really, throwing yourself into a role emotionally is draining." He played a character "the exact opposite of who I am."—It can be very unsettling. Playing Gambi, he says, is "calmer" and "nice."
Jordan Calloway was asked how it felt to be part of the DC Universe. "It's a great privilege," he answered. Additionally, he was asked to pick your major mentor in the show and outside of filming the show "Looking from the perspective of Khalil, one of the things I consider for him is that he looks at Jefferson as a father figure, especially in season 1. In season 2, he's let down by that father figure. The father figure who stepped into that role in season 2 is Tobias. He guided him on a journey that ultimately cost him his love. In season 3, we're seeing that father figure from Agent Odelle. "It's all been a learning experience—no place better to learn than on set. I'm grateful to do what I do right now, and with people who do love their craft."
The cast was also asked about their favorite on-screen dynamics. Christine noted how much she loved working with trailblazing actor Bill Duke. "I love working with Bill Duke who plays Agent Odelle. He's really forged a path for a lot for us actors. He really cares about his craft and his art. He's a real actor. He cares about what he's doing and what you think he'd doing and I'm just like "YOU'RE BILL DUKE." I"t's so refreshing to see an actor who cares about what he's doing at 70…."He's so minimal in his acting." "If you want to be a good actor, watch good actors all the time."
Cress was much more general, noting that he relishes in all the dynamics he has on the show. "I have moments with everybody. I love all the family dynamics. That's what I had with Gabby who took care of me since I was a kid. I see him as my father." James gave a similar answer."To be with such professionals at this time in my life is a real honor."
"To Nafessa's character I'm really her Uncle Gambi. Christine and I have a relationship where we're at odds with each other. [Jordan and I] have yet to work with each other." "With Cress it's been a real journey. It's been a father-son relationship, it's been an antagonistic relationship."
Overall, the Black Lightning panel was a fun time reflecting on the show that teased great dynamics and stories to come in the upcoming season. You can start watching Black Lightning Season 3 this upcoming October 7.