Reading Time:
2
minutes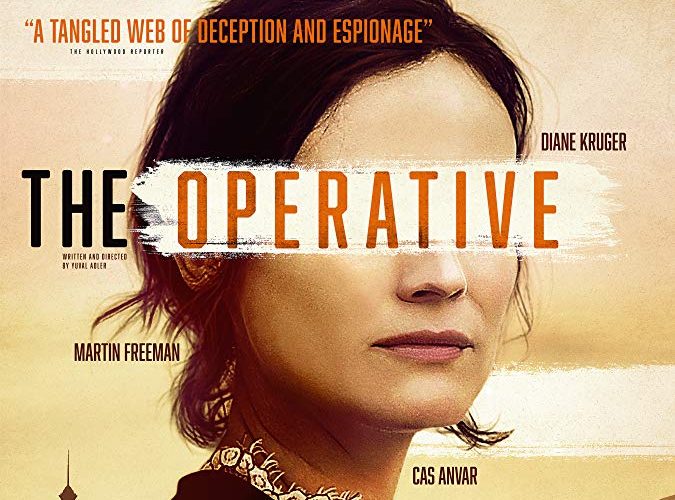 In his newest film, spy thriller The Operative, Cas Anvar plays an engineer who becomes caught up in international politics and the web of lies and danger it creates. While at San Diego Comic-Con, Carolyn had the opportunity to speak with Anvar about his role, shooting on location in various cities around the world, and what starring in a film like The Operative in this current political climate, is like.
Based on the novel "The English Teacher"  By Yiftach R. Atir, The Operative stars Diane Kruger and Martin Freeman, was directed by Yuval Adler and co-written by Adler and Yiftach R. Atir. The film premiered at the Berlin International Film Festival, and opened in theatres August 2, 2019.
---
About Cas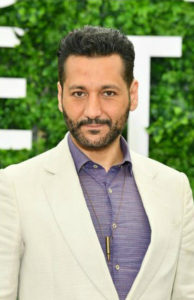 Cas Anvar, whose career has skyrocketed since his hit series The Expanse premiered three years ago is on a career trajectory most actors dream of. Having just wrapped the third season of Alcon Entertainment's flagship show, Cas realized a surge of popularity as he led the "Save The Expanse" campaign to move the show from SyFy to Amazon Prime for season 4 which culminated with Jeff Bezos buying the fan favorite primetime standout at a high-profile event in May '18 which Anvar orchestrated and brought his show's strong ensemble to including Shohreh Aghadashloo, Steven Strait, Wes Chatham, Frankie Adams and Dominique Tipper. New episodes unveil during Comic Con this summer from July 19-21, 2019 in San Diego, CA.
The Canadian-born actor and voice-over star who graduated from Montreal's prestigious National Theatre School (Canada's Julliard) first came to popular attention for his portrayal of Kambiz Foroohar in the Cruise/Wagner film Shattered Glass, nominated for 4 Spirit Awards and a Golden Globe. Cas' versatility on the big screen ranges from roles opposite Ben Affleck in the Oscar winning feature film Argo (garnering a SAG "Outstanding Performance" Award), Jake Gyllenhaal in the Sci-Fi adventure Source Code, John Cusak in the suspense thriller The Factory, co-starring in Steven Spielberg's The Terminal opposite Tom Hanks, Catherine Zeta Jones and Stanley Tucci and in Oscar contender, Room, for which Brie Larson won the Academy Award in 2017.
An accomplished stage actor, Anvar has played countless leading roles in Shakespeare's most famous plays and was intricately involved with the acclaimed Shakespeare-in-the-Park touring company and Montreal-based Repercussion Theatre for many years. The fluently trilingual (English, French and Farsi) Anvar credits part of his wide-ranging creativity to his exotic cultural and spiritual heritage. He splits his time between Toronto and Los Angeles.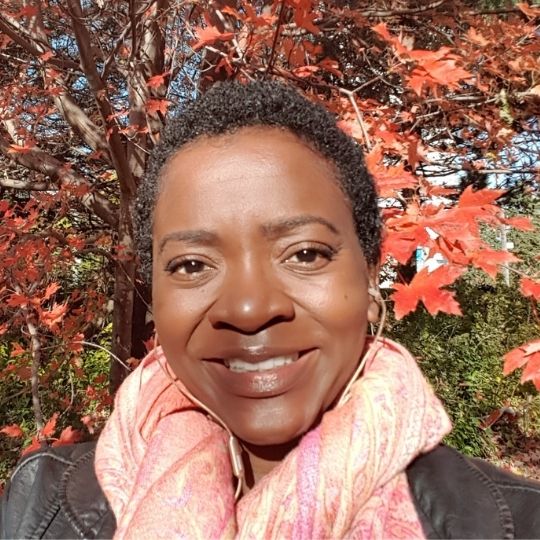 I am a Freelance Film Critic, Journalist and Podcaster – and avid live tweeter. Member of the African American Film Critics Association (AAFCA), my published work can be found on ButWhyThoPodcast, The Beat, Observer, and many other sites. As a critic, I believe my personal experiences and outlook on life, give readers and listeners a different perspective they can appreciate, and help them to see things in a new light.
I am the proud host of Beyond The Romance Drama Podcast – a podcast dedicated to discussing Korean and other Asian dramas, the co-host of So Here's What Happened! Podcast (@SHWH_Pod), and the weekly science fiction film and TV live tweet event #SaturdayNightSciFi.