Reading Time:
2
minutes
The Year of DOOM is here and at QuakeCon 2019. The con gave us our first look at DOOM Eternal's multiplayer mode, Battlemode. Id Software's DOOM has a unique play style. It's fast-paced, privileges player mobility to outlast large mobs, and now it's all coming to multiplayer. During the keynote of the largest LAN party in North America, we not only got to see gameplay but learned more about the mechanics of Battlemode and the focus of the content.
Unlike other asymmetrical shooters, Battlemode aims to replicate the familiar and loved DOOM single-player mode. As the 2v1 combat inspires competition and cooperation for the Demons in the match. It also aims to empower the Slayer as they spawn fully kitted and ready to kill.
Battlemode is launching with five playable Demons, the Mancubus, Maurader, and the Revenant to name a few, each one not only has a unique skill set alone but working together and learning how to compliment the other is essential for eliminating the solo Slayer. Separated, the Demons don't stand much of a chance, but together, they can each utilize and drop hazards, forcing the Slayer to react to them and win the match by eliminating them.
As a team, both Demons must be eliminated in order for the Slayer to win the round with the best out of five winning the match. When one demon is eliminated, a respawn click starts. As the 20-seconds tick down, the Slayer is forced to hunt down the last Demon. If you can survive, your teammate spawns in with half health and it all begins again.
As the Slayer, the combat from the single-player is the same. You'll gain health, ammo, and armor the same way as always. And you'll even be forced to deal with mobs while you hunt down your opponents. Resource management is key and with the Demons' charge abilities capable of blocking resource gathering, a Slayer wasting ammo or ignoring their health bar will die quickly.
Battlemode offers a unique blend of cooperative competition while also allowing those who play as the Slayer an extension of the single-player experience. In Battlemode, the Demons just so happen to be more than just AI. At launch, on November 22nd, Battlemode will feature six arenas (maps) and all-new maps will be completely free, however, there's no word yet on possible multiplayer microtransactions, such as skins. Make sure to join the newly launched Slayer's club for all your DOOM Eternal updates and community information and get ready for when DOOM Eternal launches for Google Stadia, XBOX One, PlayStation4, PC, and even the Nintendo Switch.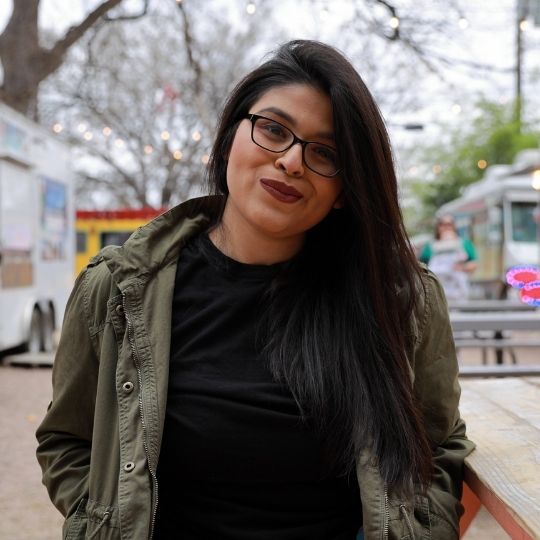 Kate Sánchez is the Founder and Editor-in-Chief of But Why Tho? A Geek Community. There, she coordinates film, television, anime, and manga coverage. Kate is also a freelance journalist writing features on video games, anime, and film. Her focus as a critic is championing animation and international films and television series for inclusion in awards cycles.