In the age of streaming services, there has been no shortage of original television shows on our apps, TV's, desktops, and just about anywhere. However, Netflix has been able to dominate that arena worldwide with what was projected to be 700 Netflix original shows in 2018. Now, this varies depending on your region so take into account that this list is from the United States. It also comes with the caveat that some of these shows may have debuted in other countries originally but in the States, are classified as Netflix Originals.
For this list, I sat down with my husband, Matt, to put together our top watches of the year. We both have different tastes so when we agree on things, we like to think they're great recommendations. Find out what we chose below.
10. The Last Kingdom, Season 3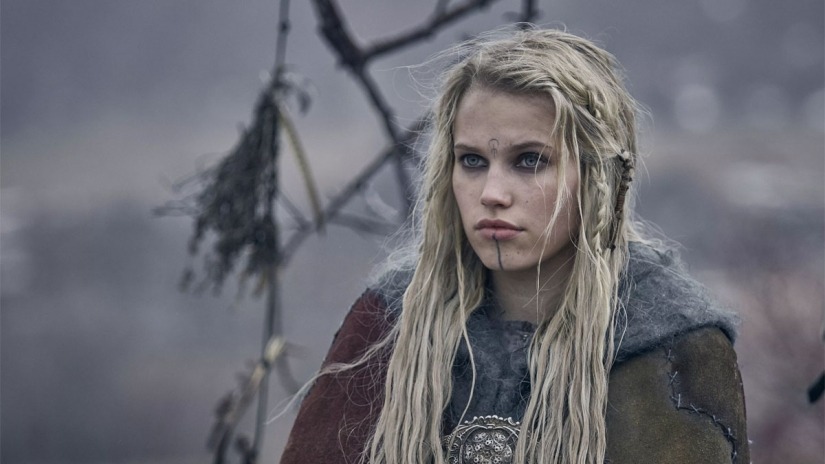 The Last Kingdom follows Uhtred, son of a Saxon nobleman, he is captured by the Danes and raised as one of their own. The series explores the complexities of his identity and where he fits — not entirely Saxon and not entirely Dane, but somewhere in between.
Kate: If you're a fan of History Channel's Vikings then you're going to be kicking yourself for not watching The Last Kingdom. With short seasons, jumping into the historical drama with three seasons up is a great way to get a holiday binge in. Season three offers new characters, namely Skade (Thea Sofie Loch Næss) and an expansion on the mythology and religion of the era.
9. Rostered On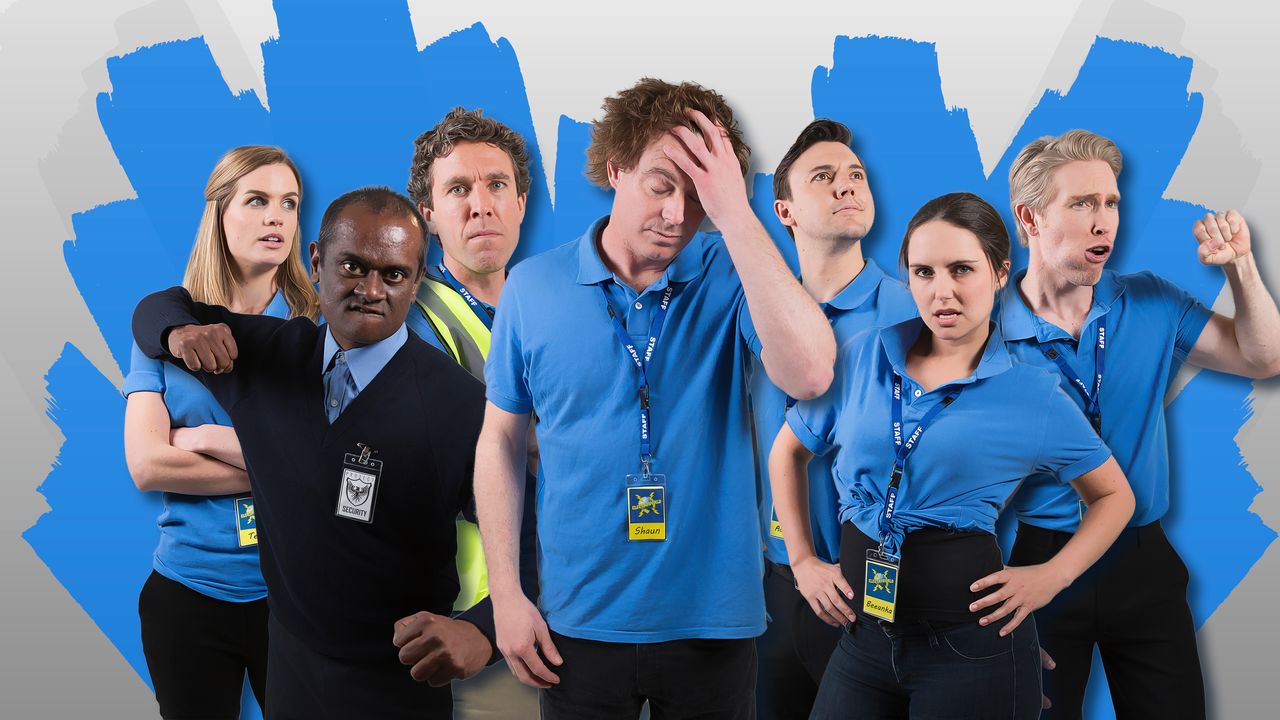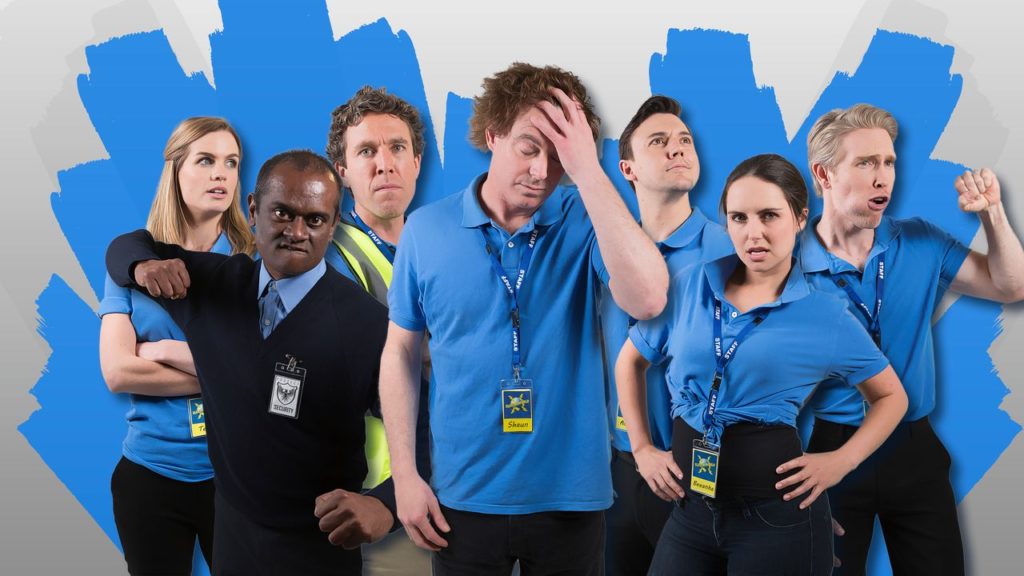 Debuting in 2016, this Australian slice-of-life comedy based on the day-to-day struggles of working for "Electroworld". Although this is an older show, it made it
Kate: As a former retail employee, I'm a sucker for comedies that use store work to show the absurdity of that environment and how they get through the day. Granted they are hyperbolic the kernels of truth they're built on make it a great show to watch while working.
Matt: This Australian comedy was a pleasant find in a year that seemed to be lacking in comedies. The show can be over the top sometimes, but it blends the horrors and struggles of working in retail that anyone who has worked in the industry can relate to.
8. The Chilling Adventures of Sabrina, Part 1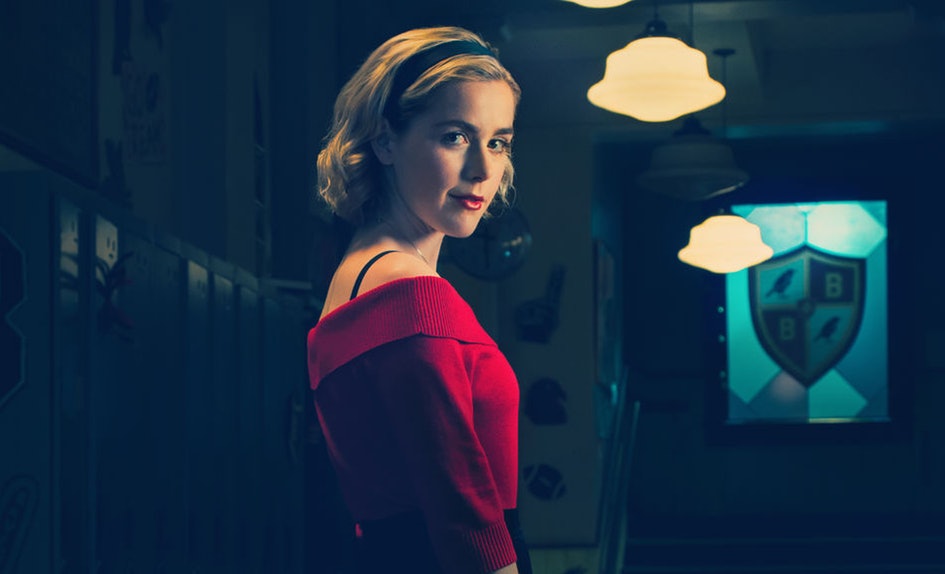 Based on the Archie Comics title of the same name, The Chilling Adventures of Sabrina, the show follows Sabrina as her 16th birthday approaches. She must choose between the witch world of her family and the human world of her friends.
Kate: Sabrina was one of the few additions to the Netflix October line-up and a great way to get into the spooky Halloween spirit. The show feels like it fits perfectly in the Riverdale universe, has loads of camp, strong relationships, and stunning visuals that fit perfectly in traditional horror. If you haven't watched yet, you need to. Recently, the series aired it's Winter Solstice Special and it perfectly sets up part two of the series set to release in 2019.
7. The Rain, Season 1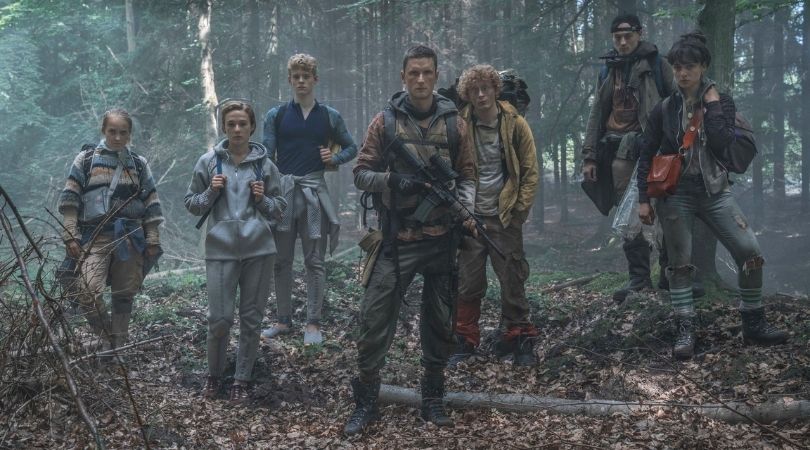 The Rain is a Danish Netflix Original that debuted this year. After a brutal rain-carried virus wipes out most of the population, those immune struggle to survive. Six years after that event, two young siblings emerge from a bunker. They join a group of fellow young survivors, and together they head out on a danger-filled quest throughout the abandoned land in search of signs of life. The show uses teenage issues of jealousy, love, and more to bring depth to the common survival narrative.
Matt: A show that starts with the rain killing everyone and no one knows why, what more can you ask for? This show is intense from start to finish with every episode leaving you wondering what will happen next.
6. On My Block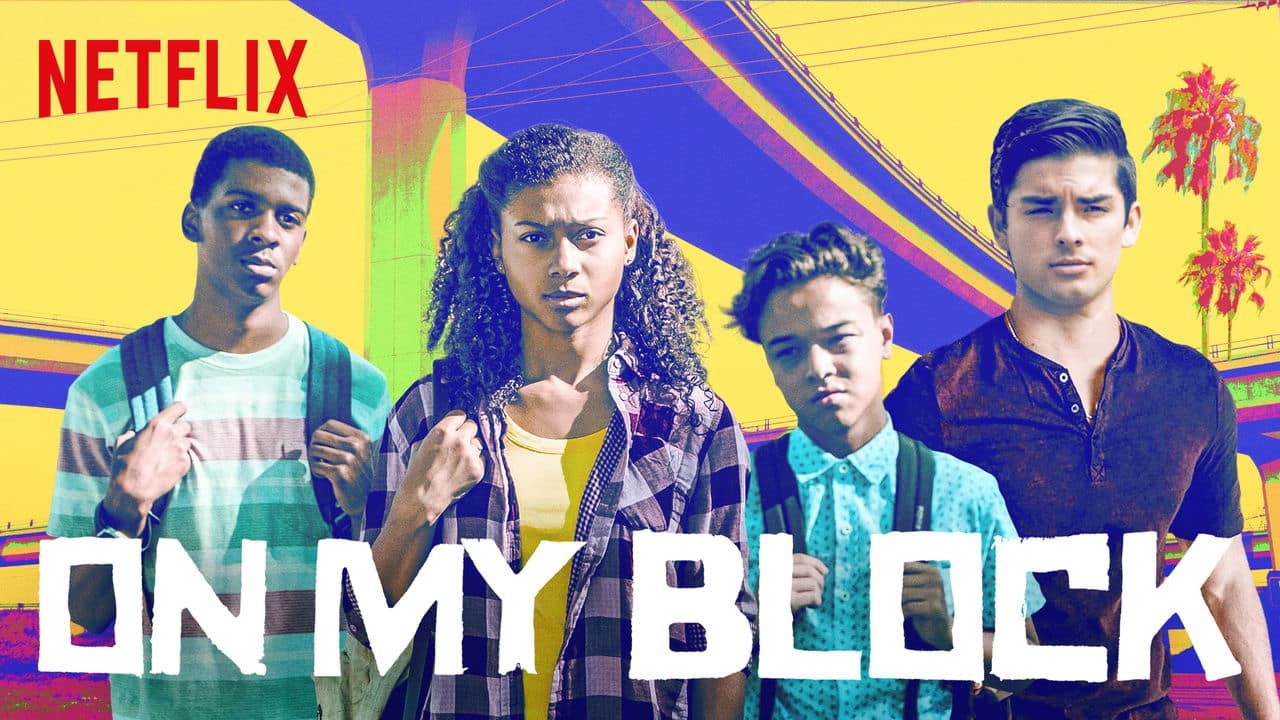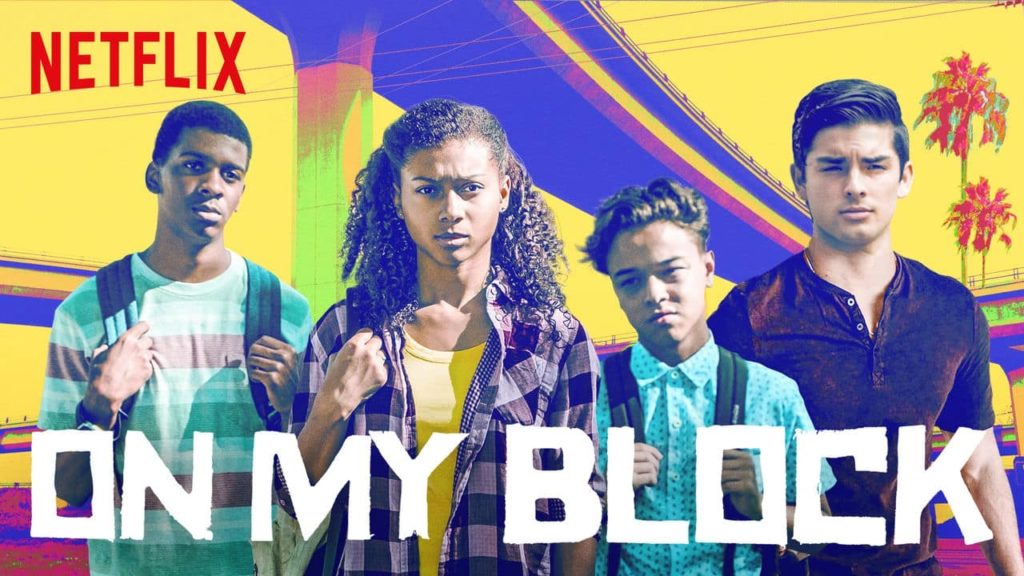 On My Block follows four friends who are navigating their way through high school, including all the of the triumph, pain and newness they experience along the way. Monse (Sierra Capri), Ruby (Jason Genao), Jamal (Brett Gray), and Cesar (Diego Tinoco) confront the challenges of adolescence and life in their predominantly Latinx and Black neighborhood in South Central Los Angeles in this coming-of-age comedy series that shows reality of life.
Kate: I cried, I laughed, and I felt emotions that no other show has given me this year. It was the first time that growing up on the poor side of town surrounded by gangs was shown in a real light. It's weird to say but growing up me and my cousins were just kids. Like the show highlights, it was all a way of life, a gun shot in the air from two blocks down, not wearing a certain color on a specific street. On My Block shows the reality of life in the barrio and what happens to us and the people love when we grow up and have to make choices. In my opinion, this show hasn't gotten as much attention as it should. It's coming of age series with heart, humor, and a little adventure. I felt like it was my life on the screen, my coming of age, and I can't recommend it enough.
5. The Bodyguard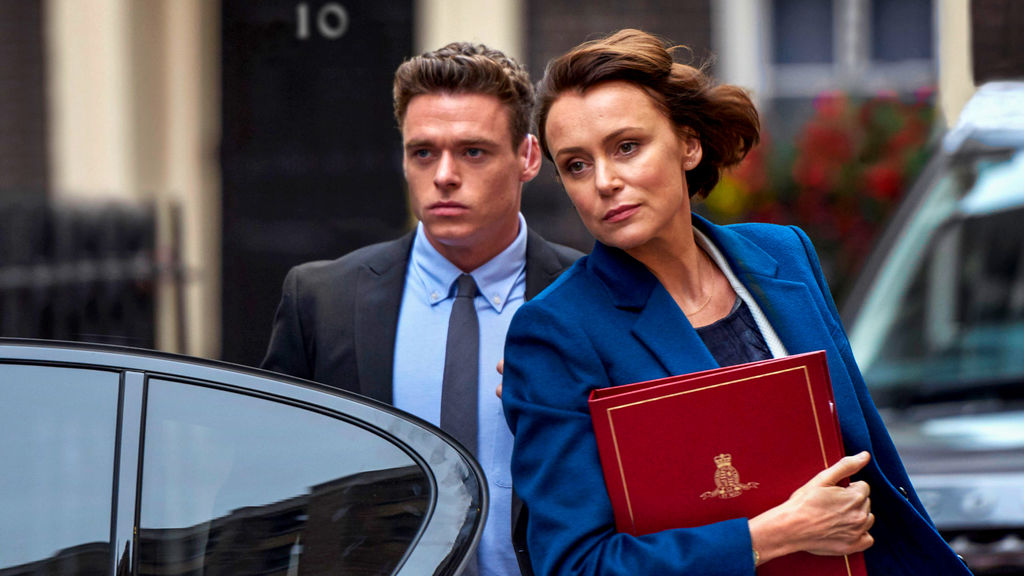 From the BBC, The Bodyguard follows war veteran David Budd (Richard Madden) finds work as a police sergeant with London's Metropolitan Police Service. After he's assigned to protect the home secretary, a politician. Finding himself increasingly at odds with the politician's policies and personality, and dealing with emotional and physical wounds from his time serving in Afghanistan, the show explores Budd as he is torn between his beliefs and his duty to protect.
Matt: It is a British political drama that was designed to be a mini-series, but ended up being so amazing that everyone wants another season. The best show overall for 2018 for me as it very well made and the story is fantastic. I am not sure if there will be a season 2 or not, but either way it a must watch for everyone.
4. The Haunting of Hill House
A reimagining of Shirley Jackson's novel of the same name, The Haunting of Hill House follows the Crain siblings who, as children, grew up in what would go on to become the most famous haunted house in the country. Now adults, they are brought together by tragedy and the house calling them home.
Kate: This show was my number one of the year. Director Mike Flanagan created a superb narrative, that although isn't an exact interpretation of the source material, does hold up to its reputation as the best ghost story of the 20th century. Flanagan was able to create the single best example of horror of 2018 and possibly ever with his 10-episode series that explored familial bonds, trauma, addiction, abuse, fear, and wrapped in a bow tied with traditional jump scares, hidden ghosts and a score that built tension perfectly. I can not explain how perfect this series is as a family drama and as a horror show.
3. Altered Carbon, Season 1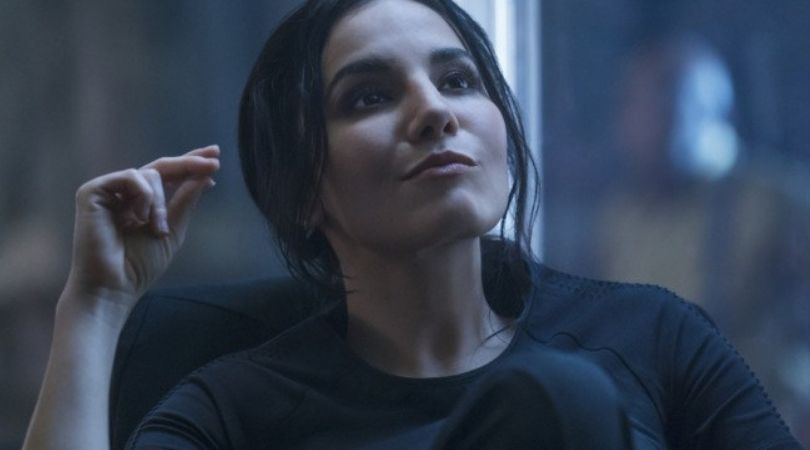 Based on a book, Altered Carbon is set more than 300 years in the future where society has been transformed by alien technology which allows human bodies to become interchangeable and death no longer permanent. Takeshi Kovacs (Joel Kinnaman) is the only survivor of a group of elite warriors who were defeated in an uprising. His mind was imprisoned for centuries until an impossibly wealthy businessman Laurens Bancroft offers him the chance to live again. The show is equal parts, action series, sci-fi series, and crime noir.
Kate: The show is one of the heavy hitters of science fiction that Netflix put out this year. The concept of putting on new bodies is fascinating and the show explores the theological questions that come with that, specifically by using Det. Kristin Ortega's (Martha Higareda) Neo-Catholic family to explore it. There are also deeper questions about classism, bodily autonomy, and sex work that come through int he series. It's a phenomenal series that builds a world and delivers amazing action sequences as well.
Matt: A Sci-Fi cyberpunk action show that takes place 300 years into the future. This was one of my favorite shows of the year and kicked off what ended up being a great year for science-fiction. Netflix already announced that season two has already been confirmed. Overall season one was tremendous, but the last 10 minutes of the show left such a bad taste in my mouth that I am just not as excited for season two as of right now. However, I am sure as we get closer my mind will change because that is just how good this show was overall.
2. Travelers, Season 3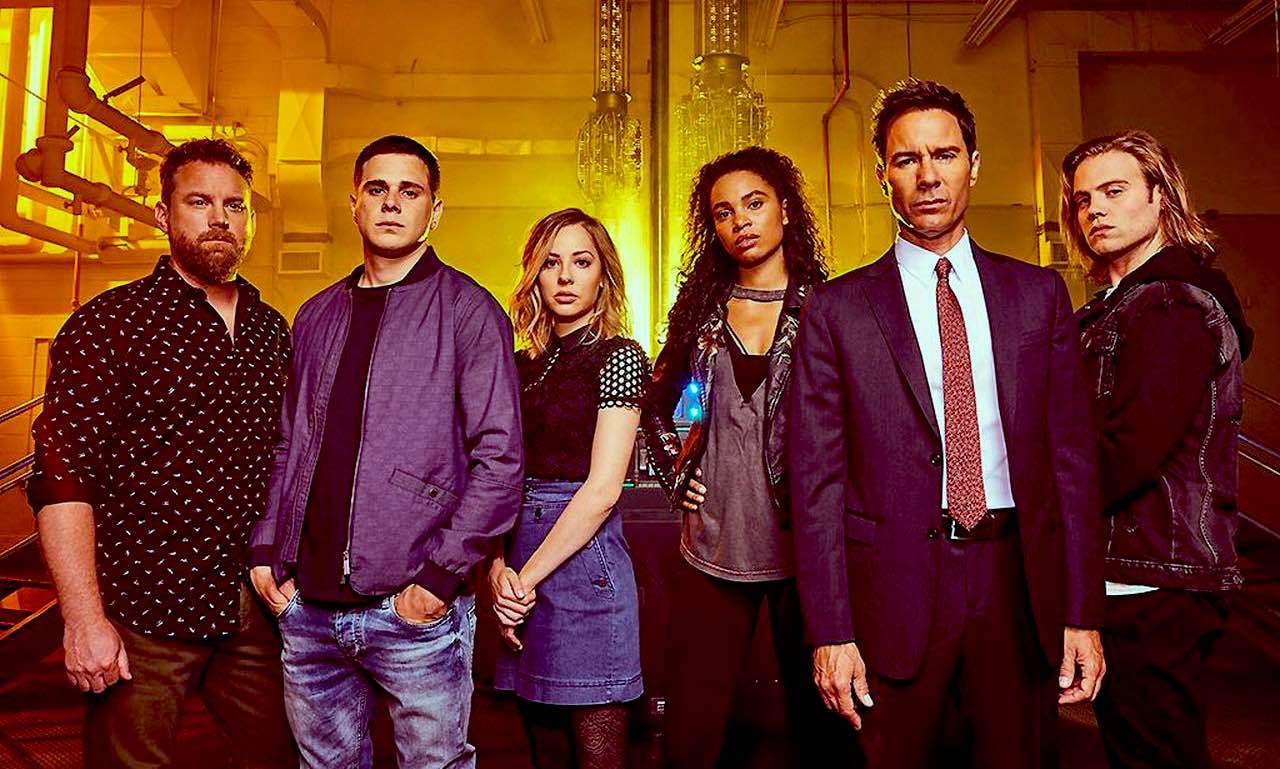 Travelers is set in our current time but is informed by the apocalyptic world hundreds of years in the future. The last surviving humans discover a way of sending consciousness back through time, directly into people in the 21st century — "travelers," who assume the lives of seemingly random people moment before their historical deaths. The Canadian show has continued for 3 seasons and has followed one team of travelers as they deal with future issues, factions, and exposure.
Kate: Season two ended with almost everything the travelers had done meaning nothing but their exposure. I wasn't sure how they would follow that up but oh boy they did. I can't say much since the show is built on little connections and knowing what is a spoiler is hard. This season ripped my heart out and the series gives me one of my favorite TV couples in Marcy and David. It's amazing sci-fi that is subtle and futuristic all the same.
Matt: After the insane season two finale this was my most anticipated show of 2018 and I was not disappointed at all. Season three was fantastic between the heartfelt episodes that messed with your emotions and an intense story that is riveting until the very end. If you are Sci-Fi fan then this show is a MUST watch and even if you are not, I still totally recommend it.
1. Daredevil, Season 3
Daredevil follows attorney Matt Murdock (Charlie Cox) as he moonlights as the superhero Daredevil, the Devil of Hell's Kitchen. Season three takes place immediately after the events of Defenders. While Matt is recovering from his injuries Wilson Fisk (Vincent D'Onofrio) is released from prison, Murdock must decide between hiding from the world or embracing his life as a hero vigilante.
Kate: This is the best season of television from the every Marvel property. It gets the character of Matt Murdock right, it shows the rise of Kingpin and Vincent D'Onofrio is the most intimidating and complex villains in all of Marvel, from both the small and big screens. The fight choreography is masterful and the story this season is perfectly paced and scripted. As the height of the long-form superhero television, it's cancellation hurts. But damn, this was a perfect way to go out on top.
Matt: I waited 2 years for this show to finally comeback and it was well worth the wait. Vincent D'onofrio shines as the Kingpin in what might be the best portrayal of a Marvel villain ever. Charlie Cox as Daredevil doesn't disappoint either and has one of the best fight scenes of the year. This show gives you every thing you could possibly want in a comic book show. It very tragic that Netflix decided to pull the plug on this show as it really deserves better.
---
A lot of shows came to Netflix or were created for and by Netflix in 2018 and choosing the top 10 meant that some would be left off. We based the ranking on a traditional NCAA ranking system that uses ranking and points to round out the top 10. Some of our honorable mentions were the rebooted Mystery Science Theater 3000, Narcos: Mexico, The End of the F***king World, and One Day at a Time season two, which were all left off because they were only on one of our lists and at a lower rank.