Reading Time:
3
minutes
In this episode of "Carolyn Talks…" she speaks with directors and producers Sarah Teale and Lisa F. Jackson about their newest documentary PATRIMONIO.
In 2015 executives from the American property development firm Tres Santos began the development of a massive new vacation getaway in the small coastal town of Todos Santos located in Baja  California Sur, Mexico. While the sales representatives were in New York showing potential investors the perks of owning a home on the Pacific coast, local fishermen were becoming increasingly alarmed at the present (and future changes ) Tres Santos was causing.
For generations, the fishermen of Todos Santos have launched their boats off the beach every morning so they can provide for their families. They have been there through times of plenty and multiple droughts. But with the construction of hotels and vacation homes the threat to the local water supply and beach encroachment becomes too much and the spirit of activism is born. 
PATRIMONIO is a film that explores what happens when David uses his courage to not only stand against Goliath but actually takes up the stone to slay him. In Todos Santos men like lawyer and environmental activist John Morena, and fisherman Rosario Salvatierra take up the challenge of helping to lead the fishermen and their supporters in the charge against Tres Santos to not only protect their livelihoods but their community. Even though the government gave in to the company, the people did not. It is a well-known fact that capitalism is a threat to not only small communities, but the world at large, and far too many times people have been bullied into capitulating and giving up what is rightfully theirs. The people of Todos Santos show us what happens when people stand together for the greater good to protect their heritage.
Knowing the fight would be long but worth it, Sarah and Lisa followed John, Rosario and their compatriots to document what was happening. Over the three years it took to resolve and settle the matter, the women faced many challenges, including being sued by Tres Santos, followed and threatened with imprisonment.  When filmmakers decide to create documentaries they know there is the chance for challenging and unpredictable situations to occur, but they are willing to put themselves at risk because the story must be told and people heard.
PATRIMONIO will be showing at the DOC NYC film festival on November 13 and 14, click here to learn about showtimes and festival info.
---
Director's Bio
Lisa F. Jackson, Director / Producer – Born in San Francisco, USA in 1952, this producer, director and cinematographer has been making documentaries for over 35 years and has won numerous awards, including two Emmys, a Sundance Jury Prize and the Muse Award from NYWIF. Her credits include Sex Crimes Unit (HBO), a portrait of prosecutors in the Manhattan DA's Office; The Greatest Silence: Rape in the Congo (HBO), Meeting with a Killer and The Secret Life of Barbie (Emmy Winner). It Happened Here, about sexual assault on college campuses, was broadcast in 2015. Grazers: A Cooperative Story premiered at DOCNYC in 2014.
Sarah Teale, Director / Producer – An American film and television producer and director, she founded the Teale Productions company in 1988 after having worked for six years at the American public television broadcaster PBS. She has produced films and series which have garnered multiple award nominations, including the HBO-series 'The Weight of the Nation' as well as the documentaries Dealing Dogs and Hacking Democracy. She has also filmed and produced documentaries for the BBC, A&E and Discovery Channel. Following Grazers: A Cooperative Story, Patrimonio is her most recent work in collaboration with Lisa F. Jackson.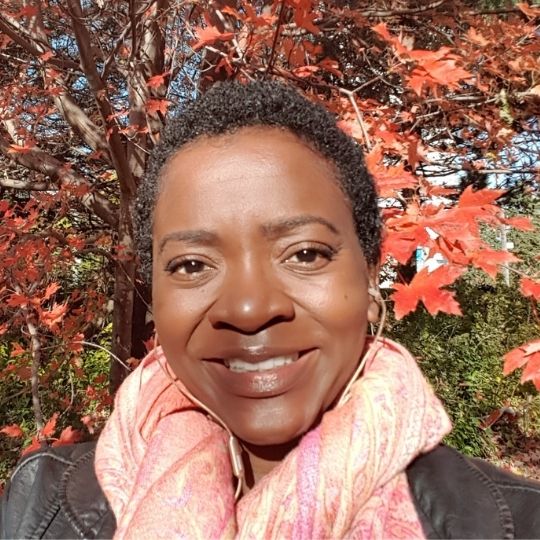 I am a Freelance Film Critic, Journalist and Podcaster – and avid live tweeter. Member of the African American Film Critics Association (AAFCA), my published work can be found on ButWhyThoPodcast, The Beat, Observer, and many other sites. As a critic, I believe my personal experiences and outlook on life, give readers and listeners a different perspective they can appreciate, and help them to see things in a new light.
I am the proud host of Beyond The Romance Drama Podcast – a podcast dedicated to discussing Korean and other Asian dramas, the co-host of So Here's What Happened! Podcast (@SHWH_Pod), and the weekly science fiction film and TV live tweet event #SaturdayNightSciFi.