Attack on Titan has its fair share of captivating characters who have made a notable mark by standing out due to their story arcs, complexities, and influence on the series' dynamic world. The characters of Attack on Titan have faced impossible challenges, despair, and victories, each earning a special place in the hearts of devoted fans. Their brilliance lies in their profound impact on shaping the series' universe, captivating individual perspectives, and the evolution they've undergone since their introduction. Their significance goes beyond mere popularity; these characters are integral to the anime series, their influence indelibly shaping the essence of the anime with their unforgettable actions and depth.
10. Ymir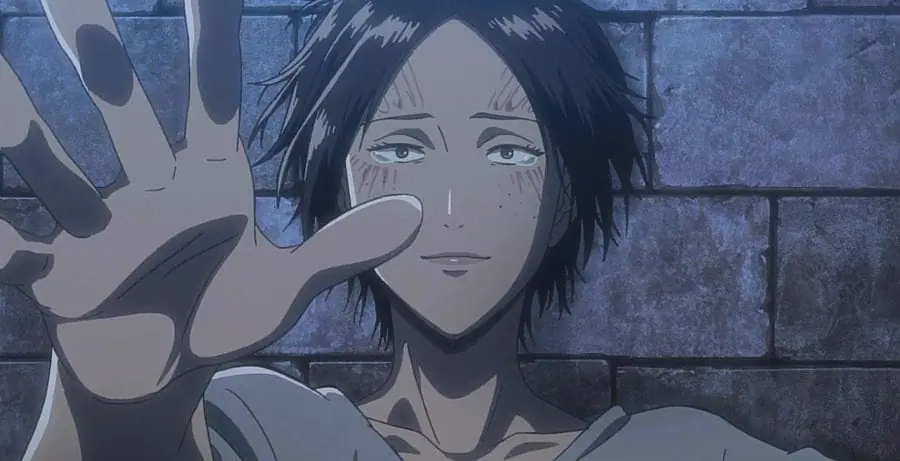 At first, Ymir came across as self-centered, cynical, and challenging. Yet, her connection with Historia Reiss unveiled a more compassionate side. Her earlier acts of selflessness, taking blame for the Eldian cult despite their betrayal, and saving Erwin Smith's life despite earlier conflict, illuminated her complex nature. Ymir's remorse over an unintended action, devouring Marcel Galliard, demonstrated her depth of character. Notably perceptive, Ymir had a keen insight into those around her, discerning Historia's tendencies, Reiner's inner struggles, and Sasha's efforts to hide her background. Her commitment to authenticity led her to critique others who lacked self-honesty. Despite her assertive nature, Ymir displayed a reasoned approach, notably when faced with a kidnapping, showcasing a thoughtful, strategic mindset.
9. Erwin Smith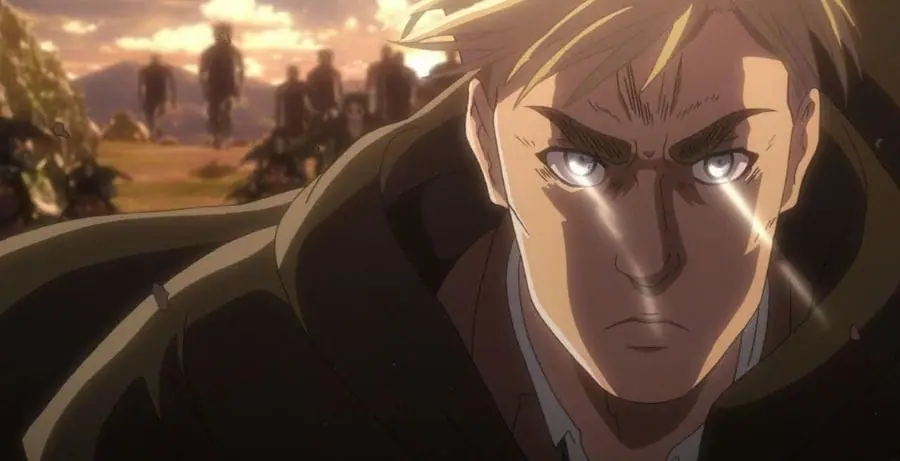 8. Hisotria Reiss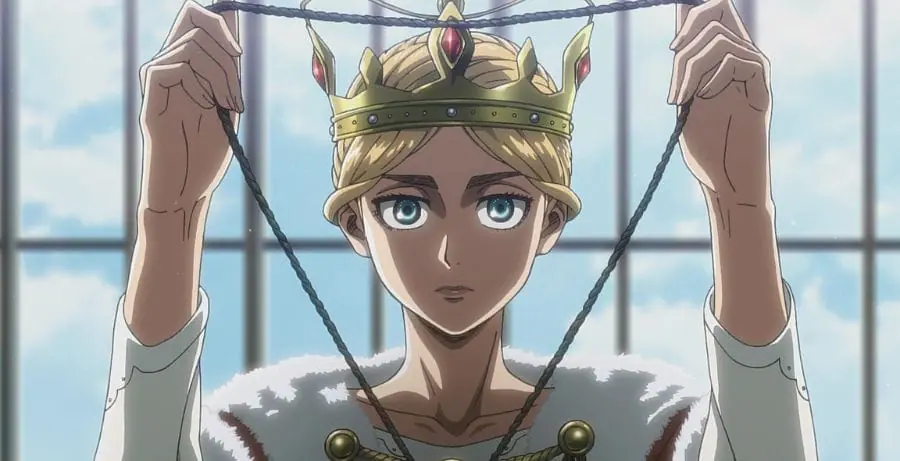 Historia Reiss, also previously known as Krista Lenz, embodies a nuanced, multilayered character within Attack on Titan. Her evolution from a seemingly meek and compassionate individual to a figure of profound strength and resilience is remarkable. Historia's complex narrative arc intertwines her vulnerability with tenacity, echoing her journey from a life of obscurity to claiming her rightful place as the queen of Paradis. Her compassionate nature, mirrored in her relationship with Ymir, and her unwavering determination despite societal pressures, define her. Krista's transformation into Historia Reiss is marked by her defiance against the oppressive expectations placed upon her and her resolve to stand tall for her beliefs and the welfare of others. Her growth from a gentle character to a powerful leader is a testament to her depth and significance within the series.
7. Kenny Ackerman
Despite his relatively brief appearance Kenny Akerman is one of the best antagonist throughout the Attack on Titan series. Known for his exceptional combat prowess, Kenny's role isn't confined to his impressive fighting abilities but extends to providing valuable context to Levi's backstory and extraordinary skill set. His individualistic and almost hedonistic persona brings a unique dimension to the series, offering a refreshing contrast to the predominant themes of loyalty and duty. His unorthodox philosophy centered on finding fulfillment in the pursuit of personal goals challenges the conventional beliefs prevalent among other characters. His brief but significant role in shaping Levi's upbringing and later becoming one of his toughest adversaries to having a deep impact d on the story's narrative and Levi's character development.
6. Hange Zoë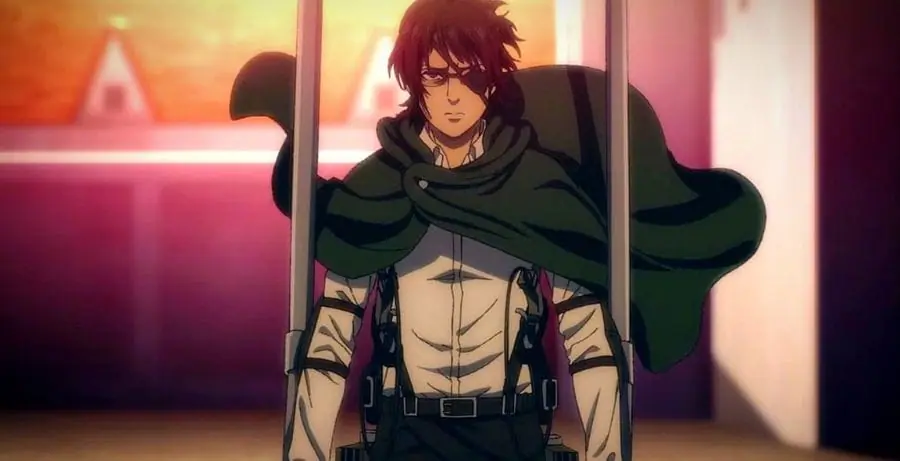 Hange Zoë is a standout character known for their unparalleled intellect, unconventional approach to problem-solving, and multifaceted personality. Their unwavering dedication to understanding the Titans, coupled with their fearless and unorthodox methods, not only impacts the narrative significantly but also serves as a source of inspiration for their team. Hange's character is marked by a depth that encompasses both intense passion for their work and moments of vulnerability, showcasing an evolution from a curious scientist to a resilient and empathetic leader, making her a fan favorite known for her intellectual brilliance, leadership qualities, and unwavering determination in the face of certain death.
5. Armin Arlert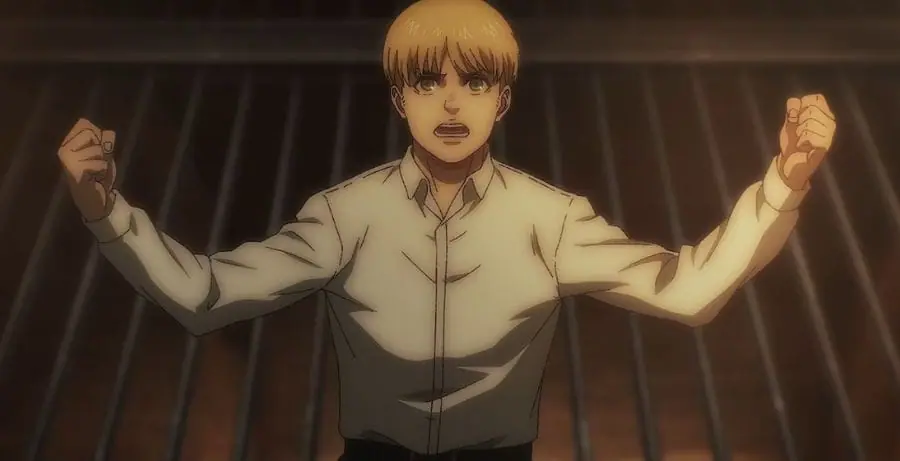 Armin Arlert's remarkable intellectual prowess, strategic mindset, and profound character development. Initially portrayed as timid and insecure, Armin's journey is marked by incredible growth and transformation. His ability to analyze situations critically and devise strategic plans often proves invaluable to the Survey Corps. Armin's sharp intellect and perceptive nature make him a pivotal figure in the fight against the Titans. His character arc, marked by moments of immense bravery and crucial decision-making, underscores his evolution from self-doubt to becoming an influential leader. His strategic contributions and personal growth significantly impact the narrative's direction, making him an integral part of the series.
4. Mikasa Ackerman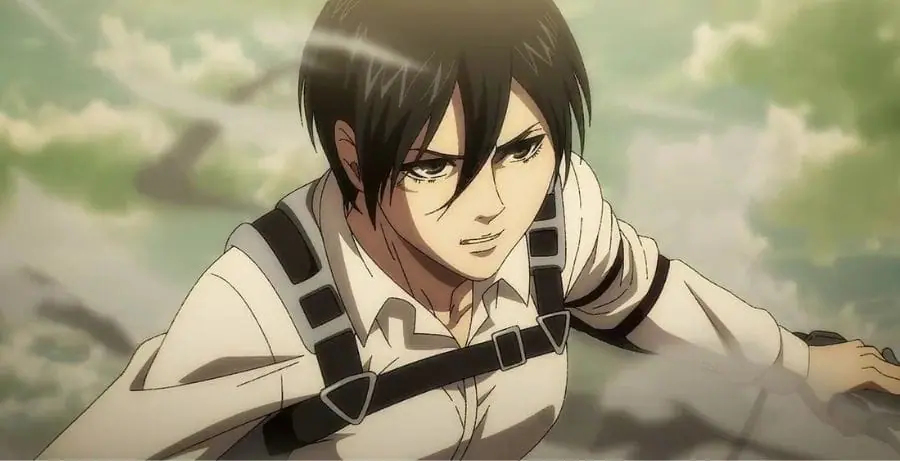 As the series' deuteragonist and Eren's closest friend, Mikasa witnessed his transformation from an underdog to a ruthless force. Mikasa Ackerman stands out as a remarkable character in "Attack on Titan" due to her multifaceted nature. Her transformation from a sheltered child to a determined, strong-willed young woman illustrates her character's complexity. Her unwavering loyalty and devotion to protecting Eren reflect a deeply touching and enduring commitment. Mikasa's exceptional physical strength and combat skills contribute significantly to the action sequences within the series, yet her character extends beyond mere physical prowess. She grapples with complex emotions, dealing with trauma and loss, which add depth and relatability to her persona. Throughout the series, her growth and maturity make her a highly engaging and endearing character.
3. Reiner Braun
Reiner Braun epitomizes internal conflict and duality throughout Attack on Titan. Initially introduced as a soldier loyal to Marley and dedicated to the mission, his character unfolds to reveal a complex, multifaceted individual. Driven by self-loathing and an identity crisis due to his Eldian heritage, Reiner struggles with immense guilt and conflicting emotions. This inner turmoil creates a compelling narrative, showcasing a character burdened with inner battles and attempting to reconcile his loyalty to Marley with his growing attachment to the people of Paradis Island. His character's evolution delves deep into the anime's exploration of the blurred lines between right and wrong, presenting the complexities of human nature amidst the horrors of war.
2. Eren Yeager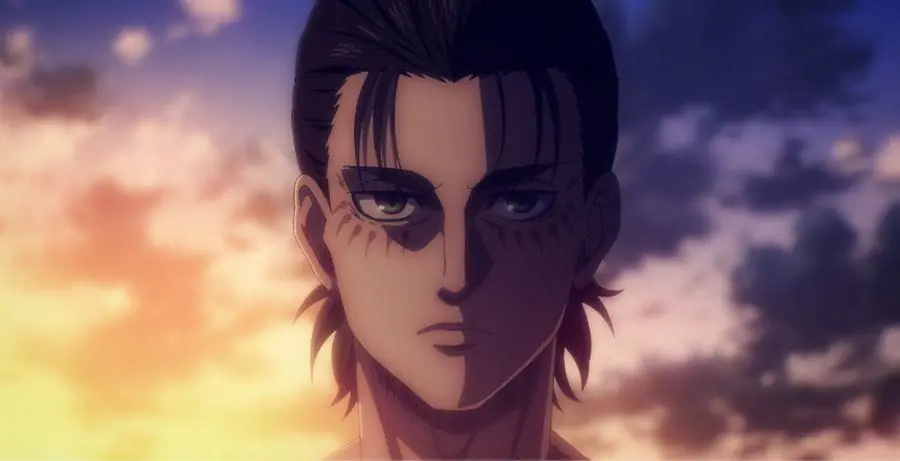 Eren Yeager's character is a striking embodiment of the series' narrative evolution. From his humble beginnings marked by a quest for freedom, Eren's character undergoes a riveting transformation into a multifaceted figure grappling with the weight of the world. Fueled by a fervent desire to liberate his people from oppressive titans, Eren's evolution transpires through various emotional and ethical dilemmas. His arc is a tumultuous journey marked by moments of unwavering determination and stark moral ambiguity. While initially the epitome of heroic valor, his story takes a turn toward a tragic anti-hero (some may even say villain) as he becomes the very threat he swore to eliminate. This shift paints a complex portrayal of a character navigating the fine line between justice and vengeance, creating a conflicted yet riveting focal point within the series.
1. Levi Ackerman
But of all the Attack on Titan characters, Levi Ackerman is an unparalleled and standout. His deeply complex personality, marked by a sense of unwavering loyalty and an unparalleled set of skills on the battlefield, instantly made him a fan favorite. He not only epitomized the perfect soldier but also carried an air of wisdom and a level of introspection that was rare in the show. Levi's unyielding commitment to his principles, even amidst the chaos, reflected in his actions and decisions, garnering respect from both his comrades and fans. His story arc, woven with moments of vulnerability, struggle, and unwavering resolve, significantly contributed to his position as a legendary and beloved character in Attack on Titan.
---
In their contrasting personas, nuances, and pivotal roles within Attack on Titan, each of these characters collectively represent a spectrum of emotions, struggles, and virtues. Each one, whether a hero, anti-hero, or even a villain brings a unique perspective and significance to the series. From the commanding presence of Erwin Smith to the deeply conflicted and evolving Eren Yeager, these characters offer complexities and impact within the story have left an indelible mark on anime. Attack on Titan is a remarkable journey filled with unforgettable characters and these are the top.
Watch all of these Attack On Titans characters now on Crunchyroll in the movies and episodes, all available now.