Anime about video games can be fantastic, especially when they deal with larger real-world issues and stay grounded in it. Good Night World, the latest Netflix Original Anime, thrives in highlighting how the separation of a computer screen can help create bonds that are nearly untenable in person especially as people are breaking and battling their debilitating grief.
Based on the manga of the same name by creator and mangaka Uru Okabe, Good Night World has been published in Ura Sunday and MangaONE by Shogakukan since 2016. While the setting of a fantasy MMO may feel impersonal and close to power fantasy, the reality is something much more lonely and somber.
Directed by Katsuya Kikuchi with character designs by Suzuna Okuyama and animated by studio NAZ, Good Night World focuses on four members of a deeply broken family who find peace in a VR game called "Planet," which the patriarch of the family developed. While they each play individually, they've found their way to each other, building relationships in a virtual world with little to no love or relation shown outside of it. But their choices are felt deeply, affecting one another both in and out of the game.
The Akabane family has some usual tropes. A shut-in older brother, a high-achieving younger brother, a father who is not respected by his own children because of his detachment and temperament, and a mother who neglects her own household. Singularly and together, none of them understand what it is like to be a true family, shaken more when tragedy strikes. But they do all know the warmth of an online family in "Planet."
Good Night World is able to feature battles against monsters, clashes with other guilds, and the mysterious "Black Bird," the final objective of the game. While "Planet" is a setting with vibrant and interesting character designs, it's the heart of the series that makes it worth the watch. Over the course of the series, we see how each family member has unhealthily coped with loss, used "Planet" to escape their feelings, and entered it to just escape a world that they deem is sh*t."
Each of them has their reasons to play the game, and in many ways, the very development was an escape. With systems created from trauma, "Planet" is forcing the family to come to terms with the role it has in their life, but ultimately, not every family member wants to be without it.
Unaware that each other is playing the game, the way the story develops is interesting. At the same time, however, it sometimes pushes its scope out too far and moves away from the intimate human elements into more lofty sci-fi principles that don't completely pan out. While this affects the pacing of the series and some payoffs for emotional moments, ultimately, Good Night World's messaging is what helps it clear the bar. Especially for those who have used video games to connect to others outside
This anime may not be the only series using a video game to talk about reality, but Good Night World is able to capture different elements of life and connection in a way that sets it apart. By always calling into question the assertion that "it's just a game" when it comes to the more violent or dismissive decisions made by players, the series pushes the audience and the characters to view the game as an extension of life. At the same time, the series works hard to push the fact that video games are only special because of the real-life you enter when you log off.
Good Night World is a series that understands the importance of gaming, not just as a hobby but as a vital thread of connection to others. While being a shut-in otaku is one avenue that games offer, they also offer an important and vital exploration of the self and relationships despite living your life in one room. As the family grows as a guild in the game, taking on challenges together, the stress fractures in their group begin to surface at the line between the game and real life begins to fall away, and identities become revealed.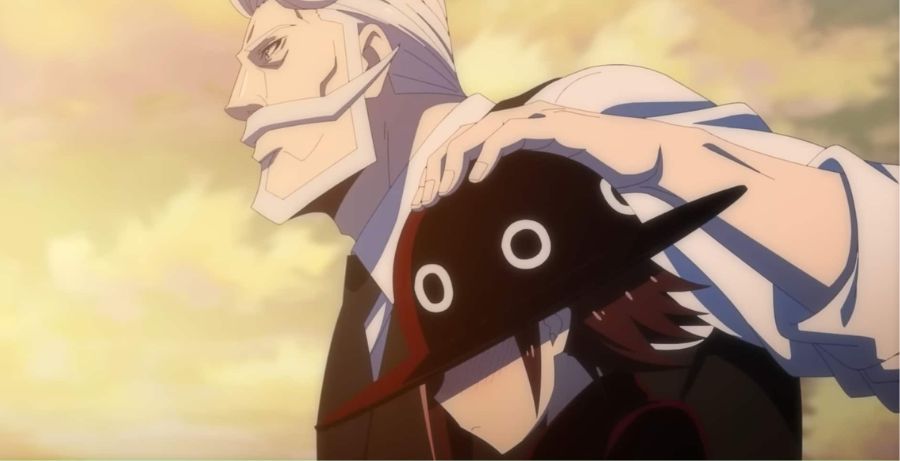 The series' largest success is how it handles immortalizing those you've lost in a game. While Good Night World does so by creating an AI, the deceased becoming immortalized in games isn't something new. Whether it's holding wakes in an MMO when a celebrity passes or fans getting to become NPC characters when developers add them to the game, a communal space is always one that allows for individuals who use it to process loss. And in that way, Good Night World takes a real concept, extends it, and investigates how a digital character can be both a powerful way to recover or a crutch to trap you in a spiral.
The relationship-building elements in Good Night World echo some of the strong elements in other series like Recovery of An MMO Junkie, but the fact that the connections are formed between families is a twist that hits hard. Meeting people you don't know and becoming deep friends with them is one element, but realizing that you love your family as a family in the game but ignore them in real life is a certain kind of duality that makes games a vital and different form of communication.
From an animation standpoint, the blends of styles used to highlight the game world and the somber tone of the real one is fantastic. Additionally, the stylization of character personalities in how they dress is perfectly captured and even more reflected in the character choices they make in-game.
Ultimately, Good Night World gets lost in the weeds of the story more than a few times, but its overall theme is one that benefits the genre of anime it sits in. Sure, the series may buckle under its ambition but its journey is one that can resonate with anyone who has used games to get closer to people.
Good Night World is streaming now, exclusively on Netflix.
Good Night World
TL;DR
Good Night World gets lost in the weeds of the story more than a few times, but its overall theme is one that benefits the genre of anime it sits in. Sure, the series may buckle under its ambition, but its journey can resonate with anyone who has used games to get closer to people.