Smashing genres together can be a behemoth undertaking. A mystery at the center of a detective drama is already hard enough to lay out narratively with all of its twists, turns, and misdirections. Now add in time travel and add more detectives to the mix. In Bodies, the new Netflix Original series based on the graphic novel by Si Spencer, the story revolves around one body found by four detectives in the exact same location across four different timelines: 1890, 1941, 2023, and 2053.
Created by Paul Tomalin and written by Tomalin and Danusia Samal, Bodies is directed by Marco Krueszpaintner and Haolu Wang. The series stars Jacob Fortune-Lloyd, Shira Haas, Amaka Okafor, Kyle Soller, and Stephen Graham. Across eight episodes, that one body discovered on Longharvest Lane in London's East End unravels a conspiracy that spans centuries. That one body extends into a conspiratorial web that is all connected to a catastrophe that shaped the world in 2053. Working backward, in time, each interaction and clue helps build out the reasoning and solve the mystery for the audience. But separated by centuries, their findings aren't something that can be shared easily.
As connections are drawn across the decades, the detectives soon discover their investigations are linked, and an enigmatic political leader – Elias Mannix (Stephen Graham) – becomes increasingly central. Murderer? Victim? Or is there something more sinister and world-changing at play? They try to find a path forward in collaboration across the 150-year time span they occupy. Leaving notes inscribed on walls and messages from the past with establishments, the creativity used to thread the individual narratives into a larger one is consistently thoughtful, and it never gets lost in the weeds.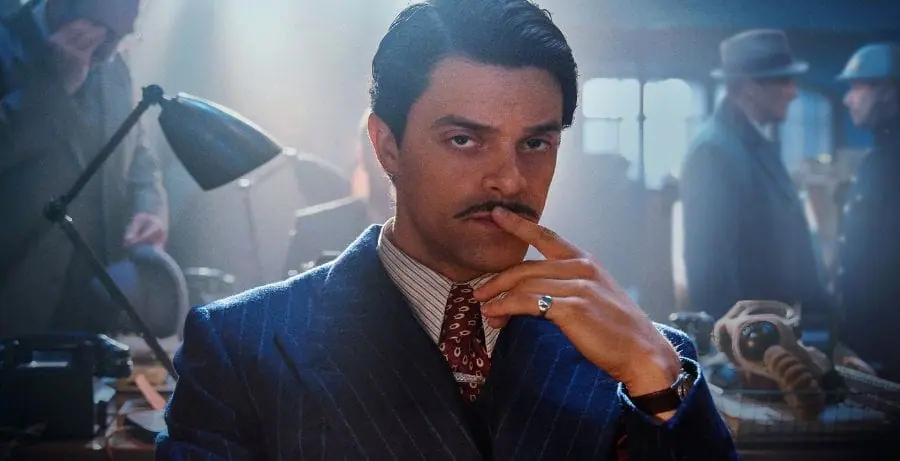 This is largely due to how the lead characters have been intimately crafted into dynamic storytellers both individually and as a whole. The four detectives, Karle Whiteman (Jacob Fortune-Lloyd), Iris Maplewood (Shira Haas), Sharaha Hasan (Amaka Okafor), and Edmond Hillinghead (Kyle Soller), each have their own unique circumstances and motives for joining the police force. That said, those key points of their identity make them easy targets for exploitation by the cabal, moving them like chess pieces on a board.
A queer man in the 19th century, a Jewish man during WWII, a Black-South Asian woman who wears a hijab, and a disabled woman, every single one of the detectives has deeply personal motives for their work and solving the crime at hand. However, as the leader presses pressure points on their identities, you can see the way they've had to and have to move to survive in an unjust society. At the top of it, when it comes to their profession of enforcing the law, the law doesn't have their protection in mind, and for a couple, it actively seeks to harm them.
Each detective and the actor that brings them to life offers a character study on motivations for justice as much as the path to find it. They are embodiments of noir obsession, and as their layers are peeled back through their investigation and the ultimate unraveling of the case, we see their souls laid bare. While each one of the detectives is able to be intimidating and steadfast in their determination, they are also uniquely vulnerable. Whether it's through motherly love, romantic love, friendship, or the need to preserve the innocent in a world at war, Bodies never lose humanity in science fiction tropes of it all.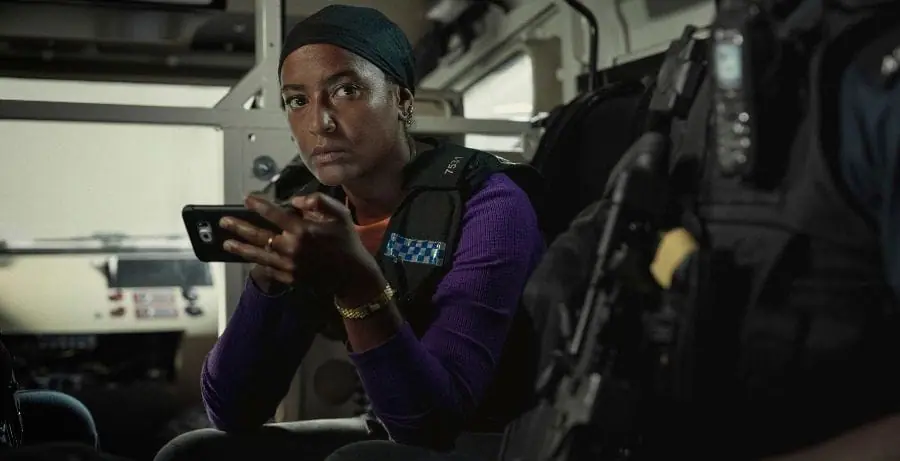 Even the series' villain is grounded in a deep sense of loneliness and sadness. While the narrative nor its characters are quick to forgive him for his crimes, the series does make sure that he is showcased in a way that shows the deep, festering loneliness that lies beneath his megalomania. How he connects and toys with each of the detectives—who are each lead in their own right—makes the story deeper and adds to the mystery by increasing the emotional stakes and ramifications.
Bodies is an excellently crafted series, especially when it comes to costuming and set design for each of the respective decades envisioning London across 150 years. That said, it's the ability of the writers to plant the seeds of mystery and to watch them each grow over each of the eight episodes is something stunning. To throw the audience into such a rich mystery without losing any of the central motivations or thematic throughlines is a feat that should be celebrated. Pulling off time travel alone is difficult, crafting a detective mystery as well, and when you pull them both together chances for plot holes grow.
That said, Bodies presents its terms and universe so slowly that it allows each element to build on the next, fully aware of the implications each choice ripples across the rest of the narrative. Additionally, time jumping and correcting moments of the past doesn't take away from the pain and hurt we've seen throughout the series. It doesn't minimize tragedy, or act as a salve.
Bodies is an expert exploration of people, places, and time. While the genre elements it embodies are paramount to its storytelling, empathy is why it all succeeds.
Bodies is streaming exclusively on Netflix on October 19, 2023.
Bodies (2023)
TL;DR
Bodies is an expert exploration of people, places, and time. While the genre elements it embodies are paramount to its storytelling, empathy is why it all succeeds.