The Hulu Original and Onyx Collective's adaptation of Zakiya Dalila Harris' bestselling novel, The Other Black Girl, offers a suspenseful and thought-provoking experience that may leave viewers pleasantly bewildered. Directed by Mariama Diallo, Aurora Guerrero, and Naima Ramos-Chapman, the series features a talented cast, including Sinclair Daniel as Nella, Ashleigh Murray as Hazel, Brittany Adebumola as Malaika, Garcelle Beauvais as Diana Gordon, Bellamy Young as Vera, and Eric McCormack as Richard Wagner.
In The Other Black Girl, Nella is the only Black assistant editor at Wagner Books, where she often feels like an outsider. Suddenly, Nella is no longer the only Black person in a sea of whiteness when Hazel, the new assistant editor, arrives. Nella's excited about no longer being the only Black person at her company. What initially starts as a budding work friendship quickly becomes a series of twists and turns that leave Nella questioning everything around her. Is Hazel her friend or plotting something much sinister against her? Or is Nella simply overthinking everything?
While the premise and promotion of the show give off a suspenseful thriller vibe, the show also balances other genre elements. Its ten 30-minute episodes blend aspects of a workplace drama, satire, and science fiction conspiracy. These elements are a lot to juggle, but the series finds a balance most of the time, but some moments do lack. For example, the suspense-thriller elements immediately kick in at the start of the first episode. Set sometime in the 1980s, a Black woman frantically runs onto a train, seemingly running away from someone or something. After that, the suspenseful thriller moments are tapped down until about a third of the way into the season. As the season progresses, each episode builds upon one another to reveal more exciting twists and turns.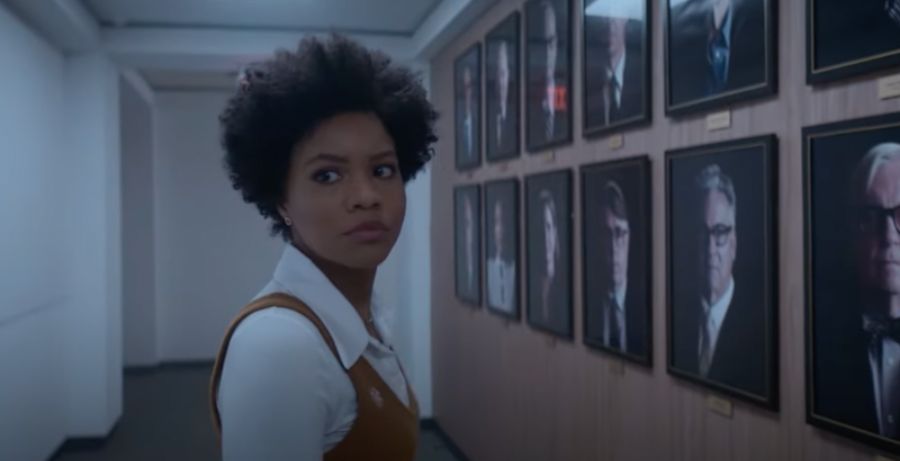 The Other Black Girl is a very immersive story. For most of the show, the audience sees it from Nella's perspective and experience. Nella's emotional and anxiety-induced rollercoaster helps keep the story engaging and worth watching. As the show continues, it explores other character perspectives that add more depth and intrigue, making the show just as, if not even more gripping. As the story goes on, the lines between what or who is good and evil or right and wrong become blurred.
The deliberate narrative complexity of this show adds depth to its storytelling. The writers skillfully crafted multi-faceted characters, avoiding the simplistic categorization of them as purely good or bad. After watching the series, I found myself contemplating the moral stance of each character for an extended period. The Other Black Girl is indeed perplexing, but at its core, it raises a fundamental question: "What sacrifices are individuals willing to make in the pursuit of personal advancement?" Is one prepared to conform to a flawed system if it guarantees a more comfortable life?
For the most part, Nella is a fairly relatable character, but her lack of confidence can be draining at times. Granted, Hazel does play a role in manipulating her in certain situations, but Nella ultimately makes most of her decisions for herself. I would have liked for her to take more accountability in her actions. In contrast, Hazel as a character is an enigma for most of the show, but as the story unfolds, so do her layers. The mystery behind her character was the glue that held a lot of the story together.
The show takes some liberties and is not an exact replica of the book. I found the changes refreshing, and they still captured the tone of Zakiya Dalila Harris's novel. Like the book, Hulu's adaptation seamlessly captures the experience of being the lone Black woman in a predominantly white space, an experience many Black audiences, myself included, can all too familiarly identify with. For instance, on several occasions, Nella is compelled to swallow her pride to endorse her problematic white client and her bosses' ideas. When she tries to do the right thing, she is ostracized and made to feel like the unreasonable or problematic one.
The Other Black Girl does not shy away from the messiness. The show tackles the challenges of being a Black woman in predominantly white spaces, microaggressions, intragroup privilege, and the complexities of Black female friendships. The writers and creative team clearly understood the importance of not shying away from the nuanced dynamics among the various Black women characters and their relationships in this story.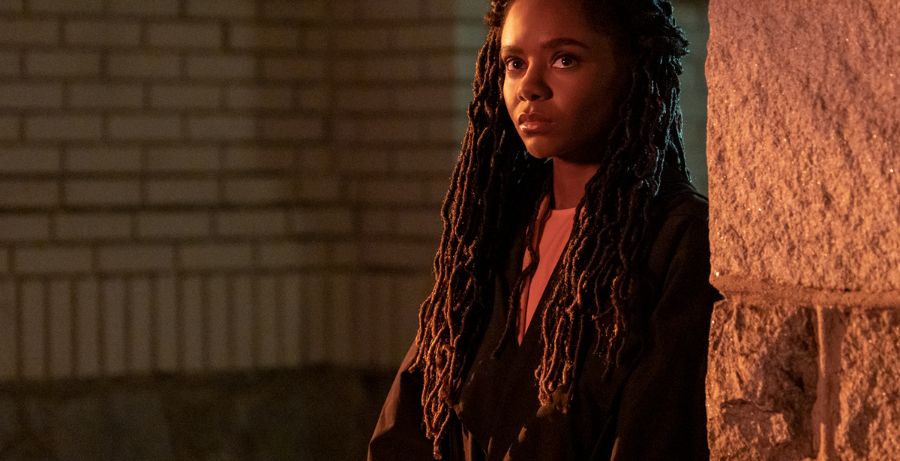 The show captures how Black women can find camaraderie and solace in one another's presence because of their shared racial identities and similar experiences. However, it also explores how women can unintentionally undermine or distrust each other out of fear and competition. While these are more sensitive and uncomfortable topics, it is essential to this story and make it feel all the more authentic.
Performance-wise, the show's intrigue and engagement rely heavily on both Sinclair Daniel and Ashleigh Murray's characters. Sinclair Daniel as Nella is easily relatable, and Ashleigh Murray's charm is bewitching but also makes it just as easy to question Hazel's motives. Both women have impressive chemistry as they play off of one another's performance, whether getting along as girlfriends or at odds with one another. As Diana Gordon, Garcelle Beauvais gives a dynamic performance through and through and stands out amongst the cast as a supporting character.
The Other Black Girl delves deep into the complexities of identity, privilege, and the intricate dynamics that can exist among Black women in a predominantly white space. Although the show's suspenseful element takes time to build up, the storytelling and characters keep viewers engaged. The Other Black Girl reflects on individuals' sacrifices to navigate barriers and challenges. Compelling performances and a willingness to explore some messy yet essential themes make it captivating and socially relevant.
The Other Black Girl premieres Wednesday, September 13th, only on Hulu.
The Other Black Girl
TL;DR
The Other Black Girl reflects on individuals' sacrifices to navigate barriers and challenges. Compelling performances and a willingness to explore some messy yet essential themes make it captivating and socially relevant.