In the dimly lit and ominous world of El Paso, Elsewhere, players are thrust into a moody, noir-inspired narrative that unfolds beneath the ominous canopy of a haunted motel in El Paso, Texas. This third-person neo-noir shooter, crafted by Xalavier Nelson Jr. and his team at Strange Scaffold, is a mesmerizing journey through an extradimensional void filled with both heartache and supernatural terror.
At the heart of El Paso, Elsewhere is the tale of James Savage, a Black folklore researcher and recovering drug addict. James returns to his hometown of El Paso, Texas, not for a joyous reunion, but to confront his ex-girlfriend, Draculae, the lord of vampires. Driven by the knowledge that she's orchestrating a ritual capable of obliterating the world, James embarks on a mission to slay the very monster he once loved.
The game's narrative is a standout feature, presenting itself organically as the story unfolds. It doesn't rely on front-loaded exposition; instead, it lets players immerse themselves in the world and gradually piece together the tragic backstory. The result is a compelling and emotionally charged plot that keeps players engaged, not only for the adrenaline-pumping action but also for the deep, introspective storytelling.
One of the game's most outstanding aspects is the exceptional voice acting that breathes life into the characters. The interludes between levels are especially captivating, allowing players to delve deeper into the minds of James and Draculae. The collectible radios and projectors scattered throughout the levels add a layer of intrigue, providing chilling dialogue and insightful commentary that rewards players for exploration.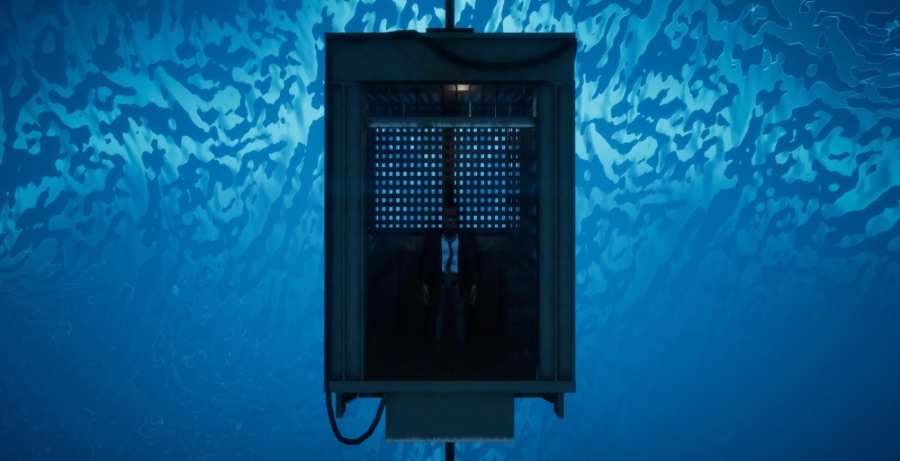 Graphically, El Paso, Elsewhere may not boast cutting-edge visuals, but this feels like it is by design. The game's aesthetics encourage players to focus on the narrative and the environment, which feels as much like a character as James and Draculae themselves. The choice to prioritize storytelling over graphical prowess pays off, creating an atmosphere that immerses players in the dark, moody world of El Paso in this supernatural state.
Navigating the game's levels is a seamless experience, thanks to the thoughtful level design. Despite the shifting realities within the void, no two levels feel the same at their core. This diversity reflects the collaborative effort of the level designers, who leave their mark on each location. The ease of navigation prevents players from feeling lost, even in the labyrinthine maze of the extradimensional motel. Level after level fly by as James fights for his life in his attempt to save the world on his one-way trip.
El Paso, Elsewhere continues its supernatural motif in its creature design. The AI-controlled enemies are varied and challenging, evolving as the game progresses. Advanced versions of familiar foes keep combat fresh, and the addition of Bullet Time gives players the freedom to engage in epic, Matrix-inspired moments. While enemies can be dispatched with relative ease individually, getting careless can lead to overwhelming odds, reinforcing the need for skill and strategy. To combat these tragic forces, the game offers a wide array of weapons, and players are encouraged to experiment with them all. No single weapon dominates, allowing players to develop their preferred playstyle. Ammo is distributed strategically, and each weapon feels useful, making players competent with all their available tools.
El Paso, Elsewhere does its best to maintain an engaging pace throughout its progression. Just as the gameplay might start feeling repetitive, the game introduces new elements, whether it's fresh enemies or additional weaponry. Well-placed checkpoints prevent deaths from feeling frustrating and keep players invested in the narrative. However, this only works for so long. While the game's narrative and combat mechanics shine, El Paso, Elsewhere stumbles slightly with its number of levels. Some levels lack the exposition and story progression found in others, causing them to blend together. As the narrative is the driving force, players may find themselves rushing through these levels to uncover the next chapter.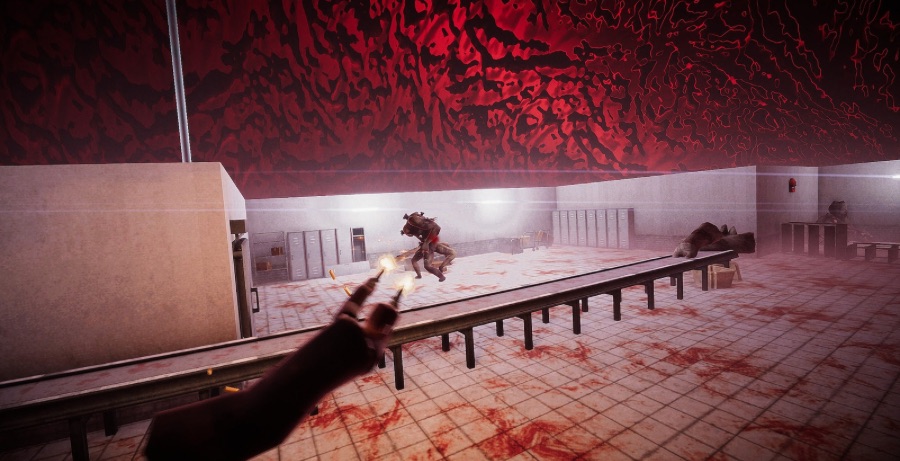 Additionally, the final boss battle against Draculae, while thematically poignant, falls short in terms of difficulty compared to other major fights in the game. There were plenty of moments while playing El Paso, Elsewhere that I felt l like had to be much more strategic in my approach to take down minibosses or even hordes of lesser enemies. The fight with Draculae lacks that difficulty. Given the climactic buildup, players may find the final confrontation surprisingly straightforward, leaving a desire for a more challenging showdown despite James's combat prowess.
Ultimately if players look past the graphics, El Paso, Elsewhere offers a remarkable fusion of narrative depth and engaging gameplay. It's a testament to Xalavier Nelson Jr.'s unique approach to game development, and despite a few minor flaws, it stands as a memorable entry in the world of neo-noir shooters that infuses supernatural elements. As James Savage inches closer to the climactic showdown with Draculae, players too will be inexorably drawn deeper into the dark and introspective heart of this captivating tale. The tragic love story at its core, exceptional voice acting, and varied combat make it a game worth experiencing for those seeking a narrative-driven gaming experience that goes beyond the ordinary.
El Paso, Elsewhere is available on PC and Xbox on September 26, 2023.
El Paso, Elsewhere
TL;DR
El Paso, Elsewhere offers a remarkable fusion of narrative depth and engaging gameplay.