Starfield, the latest game from the team at Bethesda Game Studios, is one of their most massive and ambitious titles to date, and that means it'll take a guide or two to get you through it. It's a grand journey through the universe and can quickly get overwhelming with the sheer amount of things to do. Don't fret. There are some things the game doesn't tell you, and these tips really make your journey much less daunting than you'd expect. So, here are three tips to conquer the Settled Systems in Starfield and guide you through your first playthrough.
Your scanner is more than a scanner
A tool you get at the start of the game is a scanner and it's the first tip in this easy guide to getting started in Starfield. It tells you a lot of information about the current planet you're on and is the prime tool to fill out research on all the planets you explore. But there are some useful features that the game doesn't really tell you about for this handy dandy tool. The biggest one? It shows you a path to your next objective if a path exists. So if you ever get lost in a massive cave or a giant ship, open up your scanner. You'll find arrows on the ground leading you to where you need to go next. And if you get a message saying "no direct route available"? Just explore a bit and you'll find a way quickly enough. It may just mean you need to get onto a different level.
Autosaving won't set you back hours of progress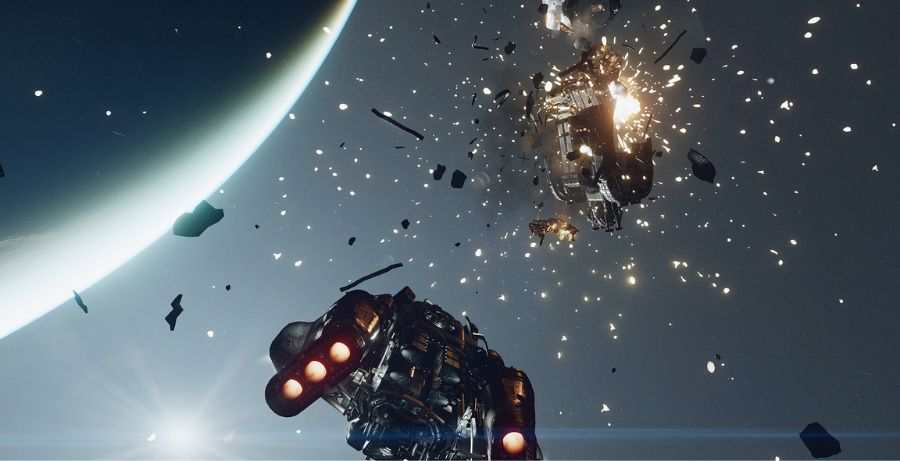 Have you ever played a Bethesda game and had hours of progress lost because 1) you forgot to save for hours and 2) a poorly timed autosave locked you in a perpetual loop of death? That issue is miraculously fixed in Starfield. Instead of one autosave happening occasionally, there are five. Plus, in the settings, you can change how often the autosave triggers which makes it a must for this quick Starfield guide. To save any frustration, I have mine set for any five-minute period where I stand still.
Storage is much more abundant and available
Not only has how over-encumberment works changed but so has storage for the better. Your ship has its own storage capacity that can be expanded in any city. This is a fantastic way to store resources which quickly stack up if you're out there harvesting materials. A push of a button even stores all resources in your ship, which is fantastic when you accidentally find yourself passing your weight limit. Then there is base building, which lets you build a personal vault wherever you are (with the right materials). If you choose this method, you'll always have a waypoint on the star map telling you where your base is if you want to get back to it quickly. Plus the latter option is a great way to store any stolen gear and contraband if you are going to get caught by guards if you return to a secure star system.
---
No matter which path you choose when exploring the Settled Systems, hopefully, these tips help you make your story among the stars.
Starfield is available on now for early access and September 5th for full release on Xbox Series X/S, and PC.