Top-down action adventure Black Skylands launches on PC (Steam, GOG, Epic Games Store), PlayStation, Xbox, and Nintendo Switch today. Following an extended Early Access run on Steam, Black Skylands brings an action-packed world to explore, powerful enemies to encounter, and a story that will stay with players long after the credits roll. Help Eva, a young pilot, protect her homeland from blood-thirsty pirates and build one of the best airships Aspya has ever seen.
In Black Skylands, players are set to embark on an exhilarating adventure in the vibrant pixel-art universe of Black Skylands. With four major updates during its Early Access phase alone, the game has enriched its storyline and elevated the player's experience in such a way that it has near-endless potential for exploration. Developer Hungry couch Games askes players to brace themselves for an expansive open world packed with endless surprises and hidden treasures. Accompany Eva and her loyal moth Luma, on their journey through farms, deserts, and infected lands as they strive to protect the floating islands. They could use all the help they can get!
With a unique blend of genres, Black Skylands features ship-on-ship combat, top-down shooter, exploration, and a crafting system. Each player is sure to have their own experience as they can choose to modify their airship and weapons to best suit their playstyle. From crossbows to rocket launchers, there are plenty of weapons and ship upgrades for players to discover.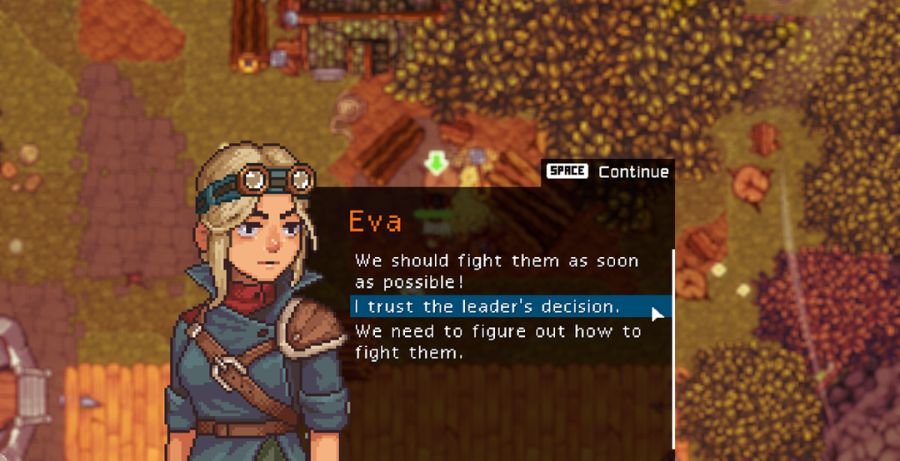 Black Skylands combines aerial and ground fighting tactics by using dozens of upgradeable weapons from your arsenal. To do that, you'll obtain technologies and abilities from a time stopper to a stationary turret. You'll get all technologies to upgrade your equipment and find unique amulets that will give you passive and active abilities.
In addition to building on your arsenal, you can also improve your ship, a maneuverable sloop, a spacious barge, or something in between, ultimately allowing you to choose the airship that fits your playstyle.
Your goal as Eva is to save the inhabitants of Aspya, freeing the islands and helping restore them after pirate attacks. And that's only one piece of an open world as you travel through forests, farms, snowy lands, deserts, and the Eternal Storm ruins, and discover things no one has ever seen. And finally, you can go on raids to test yourself to take the game beyond the main storyline while you gather resources and upgrade your flying base.
Eager pilots can start their adventure in Black Skylands, which launches today on Steam, GOG, Epic Games Store, PlayStation, Xbox, and Nintendo Switch for $19.99 USD. Stay updated on all things Black Skylands by joining the community's Discord.