The 2023 Fantasia Film Festival will soon be upon us, and with it, an overwhelming amount of titles worth seeking out. The festival seeks to shine a light on exciting new voices and genre films that don't often receive the same prestige recognition as their peers. From LGBTQIA+ horror films (Femme, T Blockers) to kinetic action flicks (Vincent Must Die), there's no shortage of wildly diverse and eclectic films to choose from. The animated films at Fantasia, in particular, are typically an enormous highlight for fans of the medium.
The festival shines a light on the diversity of the medium, with titles from all over the world worthy of attention and notice. We've already reviewed one such film, The First Slam Dunk, and there are plenty of other features and short films that look to highlight new and emerging talent. Here are the five animated films we're most excited to watch at this year's Fantasia.
Deep Sea
With a hybrid of CG animation, the Chinese animated film Deep Sea was written and directed by Tian Xiaopeng (Monkey King: Hero Is Back). Wang Tingwen, Su Xin, Yang Ting, Teng Kunixing, and Ji Jing star in the film, which follows Shenxiu, who suffers from bad dreams following her mother's abandonment. The creature plaguing her dreams is the Hyjinx she encounters on an ocean cruise before being thrown overboard. It's there where the main adventure begins.
Kurayukaba
Directed by Shigeyoshi Tsukahara, Kurayukaba combines multiple tones and genres to create a mad dash adventure. Taking elements from film noir to steampunk fantasy, the film follows the Ootsuji Detective Agency, led by Sotaro and his sidekick, Saki. Desperate for work, they begin to investigate a slew of mysterious disappearances that have taken place in their city. Tsukahara pens the script with a cast of voice actors made up of Hakuzan Kanda, Tomoyo Kurosawa, and Raikou Sakamoto.
Mutant Aliens
Compared to his contemporaries, Bill Plympton (The Tune, Cheatin) doesn't garner the same level of recognition in animation unless you're a diehard of the medium. With a long resume and a distinctive art style that eschews the need for pretty, confirmative artistic preferences, Plympton has carved out a niche area for himself in animation. The festival will honor his 2001 film Mutant Aliens as part of the Fantasia Retro program, including new, original, live musical accompaniment.
The film follows astronaut Earl Jensen, who is abandoned in outer space, and recounts his tales of meeting mutant aliens upon his return to Earth.
Mother Land
The animated film Mother Land is the first South Korean stop-motion film in nearly half a century. Written and directed by Park Jae-beom in their feature film debut, the film follows a nomadic, indigenous people, the Yates, specifically, the strong-willed Krisha. As her mother grows increasingly ill, she's told to follow the North Star to the Ancient Forest to find its guardian and master, the great red bear. The stop-motion art style is gorgeous, and its tactile nature fits a picture tied to myth and legend. The cast included Kang Gil-woo, Kim Seo-young, Kim Ye-eun, and Lee Yun-ji.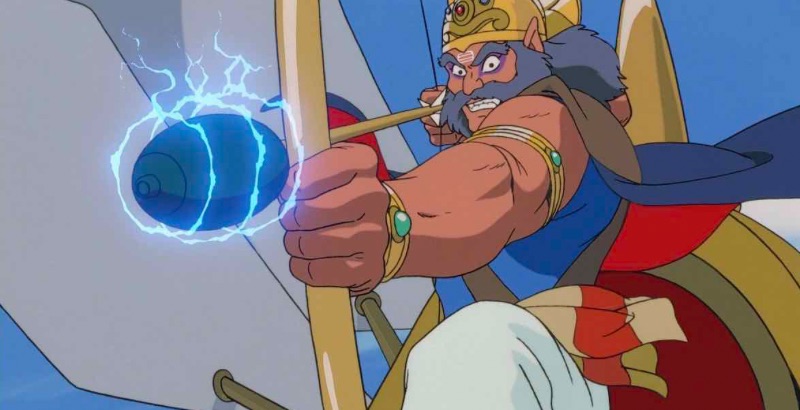 Ramayana – The Legend of Prince Rama
An exciting part of being a fan of the animated medium is exploring films outside the major cultural zeitgeist. Disney, Studio Ghibli, and Laika have all produced tremendous films, but seeking beyond that enriches the experience of engaging with animation. Ramayana – The Legend of Prince Rama continues that trend, another selection for the Fantasia Retro program as it celebrates the film's 30th anniversary. Based on a foundational text of Hinduism, the mythological epic was lost in international circulation and was never released in a home-viewing format. The film, directed by Ram Mohan, Yugo Sako, and Kouichi Sasaki, is finally restored and receiving the 4k treatment.
The Fantasia Film Festival runs from July 20 through August 9, 2023.