DreamHack Dallas 2023, the three-day gaming lifestyle festival came to a close a blew out its past attendance records in the city by a wide margin. From June 2-4, 44,314 attendants, representing all 50 U.S. States and 38 Countries fille the Kay Bailey Hutchison Convention Center in Dallas, Texas, USA. Making the Dreamhack Day Proclamation well worth it, the attendance total was a 33% increase year-over-year compared to DreamHack Dallas 2022 and made DreamHack Dallas 2023 the most-attended North American DreamHack festival of all time.
If you're not familiar with the festival, it features just about everything you can imagine that gets gamers excited. The festival featured seven esports tournaments, including Intel Extreme Masters (IEM) Dallas 2023, the ESL Impact Dallas Finals, Halo Championship Series Global Invitationals, Collegiate Rocket League World Championship, and the first-ever all-women Rocket Clash. The full breakdown of festival highlights and winners across all tournaments is just a scroll away below.
DreamHack Dallas featured an array of gaming lifestyle programming and activities for all types of gamers, including a $9,000 Mystery Game Tournament, $3,000 cosplay competition, and DreamHack's renowned BYOC LAN Party. And it all kicked off on the main stage with a Dungeons & Dragons one-shot, where celebrity game master Jasmine Bhullar led a party of guest adventurers, including Ms. Marvel's Anjali Bhimani, Overwatch voice actress Jen Cohn, Star Wars Bad Batch voice actress Vanessa Marshall, and World of Warcraft cosplayer Kira Arlayna. Metalcore bands Veil of Maya and Wage War took to the main stage and shook the venue June 3.
But that's not all. Dreamhack has also been dedicated to putting a spotlight on content creators and their communities. Across the long weekend, more than 250 content creators and influencers took part in the DreamHack Dallas Creator Hub, featuring special guests Tyler "Tyler1" Steinkamp and Cody "Clix" Conrod. A collection of the world's top streamers also faced off in Creator Showdown to benefit the American Heart Association.
To wrap it all up, festival goers were offered the chance to test their skills against multi-title fighting game pro Victor "Punk" Woodley in the newly-released Street Fighter VI, Super Smash Bros. legend Juan "Hungrybox" DeBiedma in Smash Melee, League of Legends streamer Tyler1 on the Rift, and Fortnite star Clix on his home turf. Attendees also checked out some of the world's newest esports titles in the Freeplay area, including Counter-Strike 2 and Street Fighter VI, as well as other new releases like Legend of Zelda: Tears of the Kingdom and Diablo IV.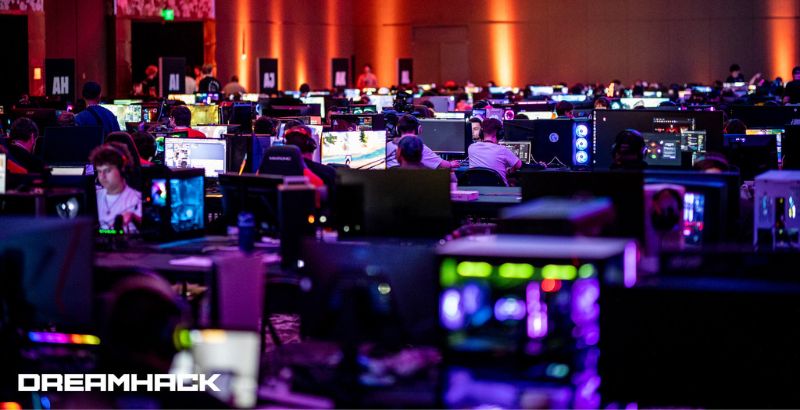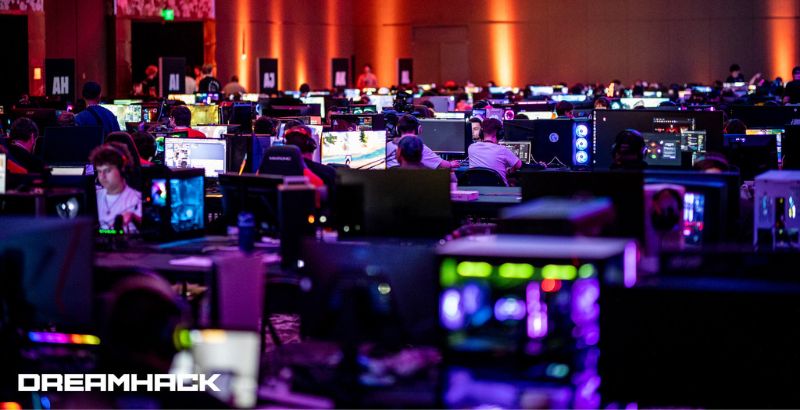 Intel® Extreme Masters Dallas 2023 – $250,000 prize pool
WINNER: ENCE
ESL Impact Dallas Global League Finals – $123,000 prize pool
WINNER: Nigma Galaxy
DreamHack Open Featuring Fortnite – $250,000 prize pool
WINNER: Malibuca and Th0masHD
DreamHack Fighters – $100,000+ in total prizing
Brawlhalla
Singles Winner: yüz
Doubles Winner: luna / Snowy
Street Fighter VI
Winner: Punk
Super Smash Bros. Ultimate
Singles Winner: MuteAce
Doubles Winners: JMxfia / ArmyOli
Super Smash Bros. Melee
Singles Winner: Hungrybox
Doubles Winners: Bungo / bobby big ballz
Guilty Gear Strive
Winner: Razzo
Tekken 7
Winner: Anakin
King of Fighters XV
Winner: Reynald
Ultimate Marvel vs. Capcom 3
Winner: Jasonkido
DragonBall FighterZ
Winner: Ahmed
Rocket Clash – $20,000 prize pool
WINNER: Gen.G Mobil1 Racing Black
Collegiate Rocket League World Championship – $75,000 prize pool
WINNER: Dr. Buhmann
Halo Championship Series Global Invitational – $125,000 prize pool
WINNER: FaZe Clan