Reading Time:
2
minutes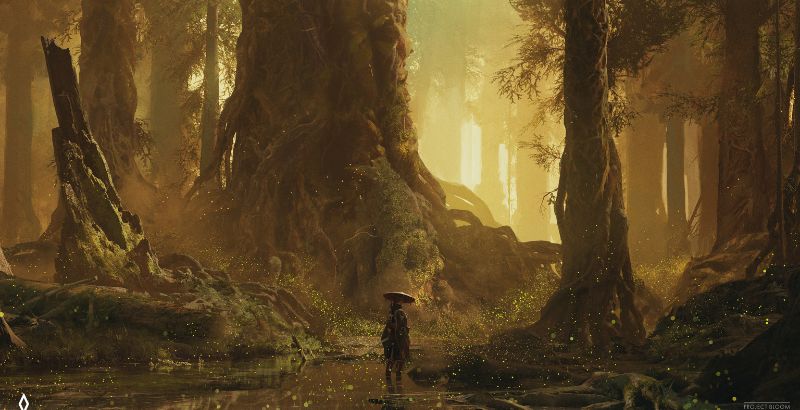 Private Division, a publishing label of Take-Two Interactive Software, today announced a partnership to publish a new title from Game Freak. Founded in 1989, the Japanese development company has created dozens of hit games, including more than 30 entries in the Pokémon franchise, which is widely recognized as one of the best-selling game series of all time. Private Division will publish a brand-new action-adventure IP from Game Freak, codenamed Project Bloom. To celebrate this announcement, Private Division and Game Freak have unveiled the first piece of concept art for the game.
"We're thrilled to have the opportunity to create new IP that is bold and tonally different from our prior work," said Kota Furushima, Director at Game Freak. "From the beginning, Private Division was the publisher we wanted to work with on our new game. Their track record and global expertise give us all the confidence to create a sweeping new action-adventure game that we can't wait to share more about in the future."
While we don't have much more than a first look image and the knowledge that it will be an action-adventure IP, there is a lot to be excited about behind this partnership. Project Bloom could bring the very best out of both publishers. Michael Worosz, Chief Strategy Officer, Take-Two Interactive, and Head of Private Division said, "Over the past three decades, you'd be hard-pressed to find a studio which has released more iconic hits than Game Freak…We're ready to help Game Freak unleash their potential and we're honored to be the first Western publisher to work alongside this exceptionally talented and proven team to bring a bold new IP to market."
Project Bloom is in early development and does not yet have an announced release date. It is expected to launch during Take-Two's Fiscal Year 2026. Private Division and Game Freak look forward to sharing more details about this game in the future.