Reading Time:
6
minutes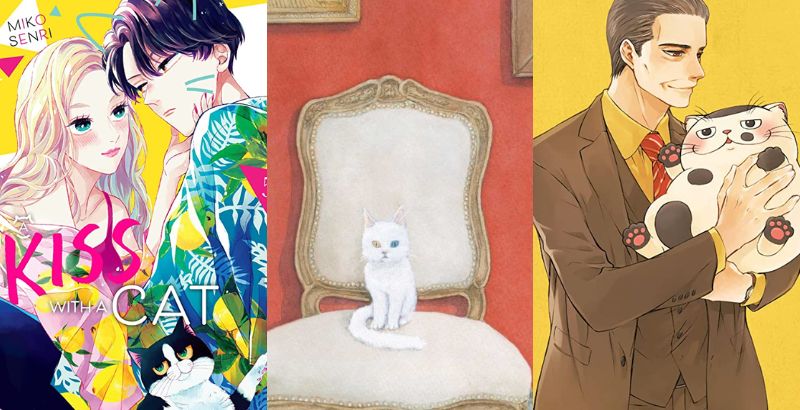 I had stumbled upon the first volume of A Man and his Cat from Square Enix Manga: a wholesome tale about the joys of cat ownership by a middle-aged man who recently became  a widow. I thought to myself, "I'm always been more of a dog person yet I can't deny there seems to be a whole genre of manga that is semi-dedicated to cats." Boom that's the post, that's the tweet! So, what manga do you read if you want to read more about cats? Here are four manga offerings on cats and the joys that they bring to life that should not be underappreciated or overlooked. Induced here are four manga series about cats that you should not miss as readers just might become cat lovers!
Cats of the Louvre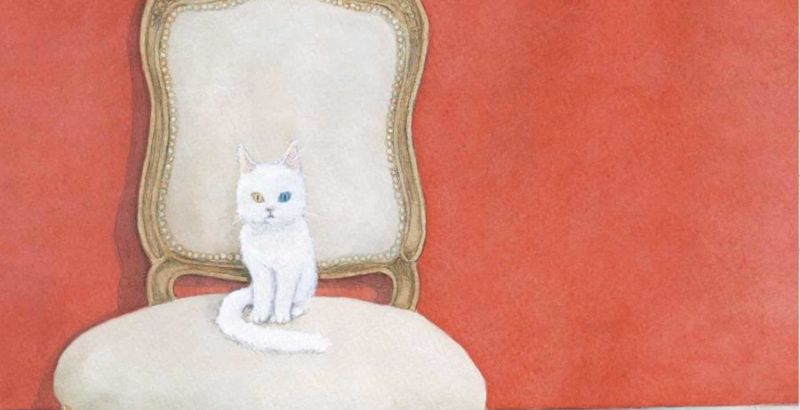 Publisher: Viz Books
Volumes: One  Volume, Completed
Taiyo Matsumoto's Cats of the Louvre is a magical, surreal offering via manga that delights and surprises me every time I reread it. This stand alone tale centers a real life location: the world-renowned Louvre museum in Paris and follows the cats that have been living above all the amazing artwork for generations–in an attic. At night, the museum transforms into a different place, a magical place where the art comes alive and only a special few can sense it. This stunning manga follows a decades old hunt for a lost child and a very special kitten who can hear the voices from within the paintings and the humans who aid both of them.
Serving up magical realism, a whole lot of heartbreak and intrigue, this Eisner winning manga is a wondrous tale that I'd recommend to anyone who just love reading incredible stories. Tackling uncomfortable truths like the weight of responsibility, grief and expecting the cycle of life and death are pieces of the narrative that touch all the characters both human and animal. There's a fine attention to detail that merges Cats of the Louvre's story with real life artwork that is tasteful and thought-provoking and manages to steal the show every time. Read this volume of manga about cats for a beautiful story of how cats can act as a bridge for us to help us understand the messy nuances of life and also be great inspiration of how to love with everything you've got.
A Man and His Cat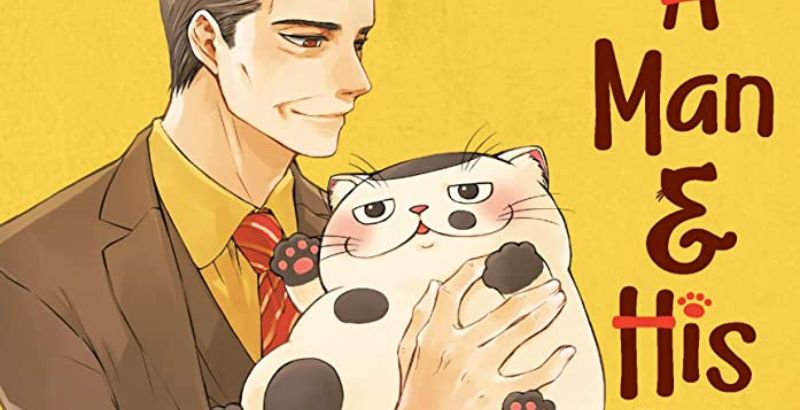 Publisher: Square Enix Manga
Volumes: Nine Volumes, On-going
I was NOT prepared for the wholesome yet tear-jerking story that I was going to emotionally invest in when I picked up the first volume of Umi Sakurai's series about a widowed middle aged man taking his late wife's advice and adopting a cat. Mr. Kanda welcomes his adopted cat who he names Fukumarua into his home. It is a big deal for the chubby, homely exotic short-hair cat who had been passed up time and time again for adoption at the local pet shop. It is also a big deal for lonely Mr. Kanda who is looking for a way to fill his home with more love and noise after his wife's death. Through each volume readers get an idea of the mutual companionship the man and cat bring to each other's lives and the courage they bring to each other. 
A Man and His Cat has a narrative that gently reminds us that we can welcome new love into our lives (like cats, pets) and embrace new friendships all in the pursuit of coloring the rest of the days we live on this planet. Behind its simple premise, this manga series unearths an in-depth story about the families we make and the friends and support systems we gain along the way. Mostly appropriate for all ages, this manga series slowly populates a lovable cast with pets or someone connected to pets along with themes of ambition, rivalry and overcoming self doubt and the anxieties that seek to sink us. Read this series for adorable pets and heartwarming connections as well as seeing characters both human and cats striving to be loved and be the best versions of themselves!
A Kiss with a Cat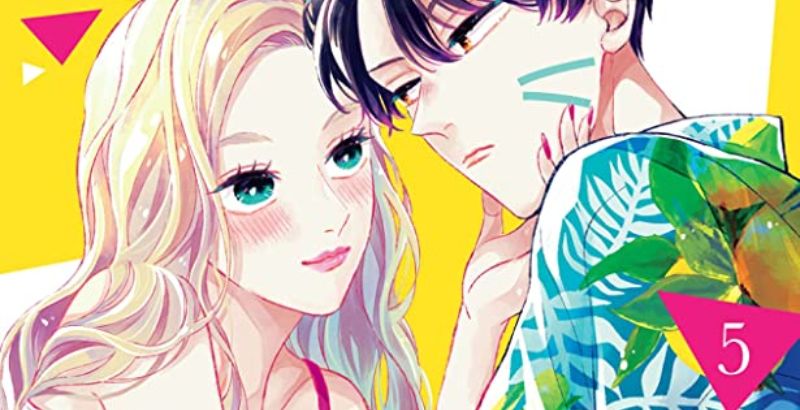 Publisher: Kodansha
Volumes: Five Volumes, On-going
I love a flirty Shojo series that leans into Shojosei (Shojo/Josei) territory! A Kiss with a Cat does just that with a supernatural twist! High Schooler Erina is a drop dead gorgeous beauty who to all the boys is a cold hearted queen. Unbeknownst to them, she melts at just a photo of a cat–she's a cat lover at heart!  There's a classmate of hers named Nekoyama-kun that she knows only in passing as he's an aloof guy who is quite unfriendly. One day at home, she rescues a cat out in the yard and gives the furry creature a quick smooch only to find…very human (and naked!) Nekoyama-kun?! She soon finds that his classmate has a condition where kissing transforms him and he's chosen to be Erina's cat!
A Kiss With a Cat is such flirty fun read for slightly older readers (ages 16+) with the appeal of  rom-com goodness. Miko Senri's series plays up misunderstandings, crushes and a surprising positive take on consent. I love the building of Erina and Nekoyama's relationship as well as the reveals about people with conditions that transform them to animals. There's nuance and setbacks: he still has some feline traits even when he's in human form like being excited when exposed to silver vine (catnip alternative) and being jealous of other cats. There is also the difficulty navigating their new relationship/partnership at school and in public because of their proximity to each other. Here's a well paced comedic story about cats and cat lovers with a fun twist for fans of romance and lots of complications and lore into modern day shape-shifters that's fun to explore!
Lil Leo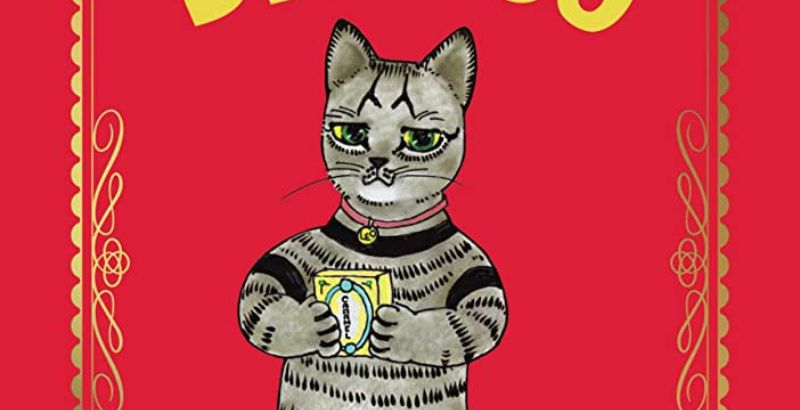 Publisher: Denpa
Volumes: One volume, Completed
Hitting more of a slice of life feel, Shojo manga pioneer Moto Hagio's Lil Leo is a charming, daring manga offering. Centering a beloved but mischievous kitten named Leo, the single volume follows a two year old cat who can do anything if he puts his mind to it! He is an eager little feline who takes on going to elementary school, being a manga creator's assistant and even tries out journalism with a magazine job. Perfect for all ages, this self-contained volume of misadventures of Lil Leo is perfect for a short and sweet read. Modeled after Hagio's own cat, he's a striped, dark brown male cat with lines above his eyes and a weird little face. In this manga, he's very expressive which will make readers anticipate the trouble he gets into and how he is bailed out of it all.
As someone whose gateway Hagio manga were her older pieces of work in the science fiction and Shojo genres, I am happy to be able to read this single piece of work that moves me as silly and less high stakes, emotionally. Lil Leo is certainly a great comedic manga presenting how cats have agency of their own but also help create wonderful memories with those they hold dear. This manga is also a superb manga for collectors to have as Hagio is one of the most beloved Japanese comic artists of all time and Lil Leo is one of her more recent works, serialized back in 2008 and 2009. Read this volume of manga about cats for silliness and fun for cat lovers and also for a shorter gateway work from the nearly fifty-year-long career of a pioneer of the manga industry!
---
And there you have it. Four series to pick up for those who love manga and want some volumes to read about cats and how they can become more than family. There really is a whole genre of manga that is semi-dedicated to cats and these offerings may just turn you into a cat lover! Not lover of all things feline, yet? Now worries! Immerse yourself with this short reading list and take your time, joining us in the fandom of cat lovers who also love manga!