Reading Time:
3
minutes
This year, SXSW expanded its Film Festival portion to include TV, and man did it pay off. With series spanning genre, studio, and perspective, the best TV premieres of the 2023 SXSW Film & TV Festival programming was truly stacked. From a reunion for an Academy Award sweeping cast to a rage-focused drama from A24 to two completely different Prime Video Originals, our list of the five best TV Premieres of SXSW 2023 are must-watch series—and some, you can binge right now.
Showrunner: Lee Sung Jin
Director(s): Lee Sung Jin, Jake Schreier, and Hikari
Distributor: Netflix
Release Day: April 6, 2023
BEEF is another hit for A24 and Netflix but in a much different way than their other projects. Do you laugh throughout the series? Yes. But you also feel bad, sad, and frustrated in a good way with each aspect of the story as everything connects. BEEF offers a complex mix of comedy and tragedy that works fantastically and delivers one of the best final episodes of television I've ever seen.
Showrunner: Janine Nabers
Director(s): Donald Glover, Adamma Ebo
Distributor: Prime Video
Release Day: Out Now
"Swarm is a captivating horror satire that examines stan culture through a dark and dramatized lens. Swarm weaves a twisted tale about the thin line between a fan's adoration and obsession. Dominque Fishback performs phenomenally in a lead role that only she could play. Each episode takes us and the main character into dark, shocking places that will leave you amazed, dumbfounded, and gasping from start to finish."
Slip
Showrunner: Zoe Lister-Jones
Director(s): Zoe Lister-Jones
Distributor: Roku
Release Day: April 21, 2023
Slip manages to make a crazy concept that spans time jumps and eccentricities and makes it extremely intimate. When it comes to a romance-forward story, centering the self is always an interesting path to take, and in this series, it really makes a difference. Love is important, but so are you, and across moments and attempts to claw your way back to happiness, it's important to explore the personal ways in which we affect our worlds and not just others.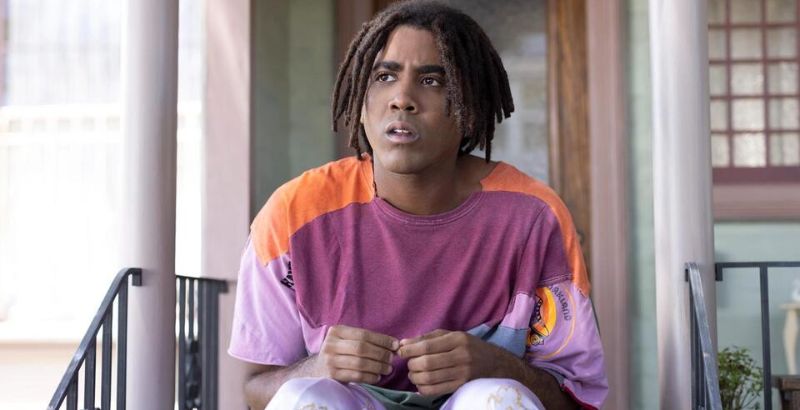 Showrunner: Boots Riley and Tze Chun
Director(s): Boots Riley
Distributor: Prime Video
Release Day: Summer 2023
"I'm a Virgo is an excellent exploration of social themes through fantasy. The series uses the beauty of genre storytelling to show audiences a coming-of-age story that explores the contradictions of the world. It's a series that understands how to use the absurdity of its premise to showcase the complexity of the morality behind heroes. It pulls apart who gets to set moral foundations and who is oppressed by them. The absurdity, the whimsy, and ultimately the weirdness of I'm A Virgo make it a success. It uses all that to tell a grounded story of belonging and morality in a way that feels naive and exploratory in the best ways."
Showrunner: Kelvin Yu
Director(s):Lucy Liuand Destin Daniel Cretton
Distributor: Disney+
Release Day: May 24, 2023
"American Born Chinese is a breath of fresh air in the young adult space. As a teenage comedy, American Born Chinese is fantastic. As a fantasy story, it's endearing. And finally, as an action series, it hits. The series is one that will capture a lot of hearts with a salient story about just finding out how to embrace who you are with wuxia action spun in."
---
Did your favorite make our best TV premieres of SXSW 2023 list? Let us know on social media.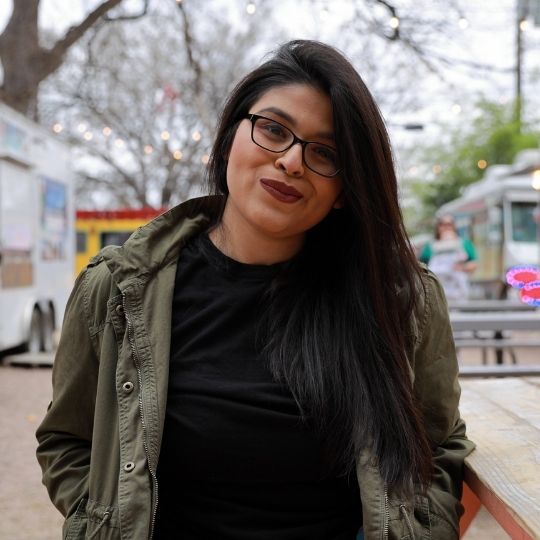 Kate Sánchez is the Founder and Editor-in-Chief of But Why Tho? A Geek Community. There, she coordinates film, television, anime, and manga coverage. Kate is also a freelance journalist writing features on video games, anime, and film. Her focus as a critic is championing animation and international films and television series for inclusion in awards cycles.