Reading Time:
3
minutes
A24 and Netflix have come together for a terrific series before; now, the two studios are continuing their collaboration with BEEF, a 10-episode series starring Steven Yeun, Ali Wong, Young Mazino, Joseph Lee, Patti Yasutake, and Maria Bello. Showrunner Lee Sung Jin partners with directors Jin, Jake Schreier, and Hikari to craft an escalating narrative of two lives breaking in very different ways and colliding with one another.
Situated around one road rage incident, audiences follow two strangers, Danny Cho (Steven Yeun) and Amy Lau (Ali Wong). Both at the end of their ropes and on opposite ends of the financial spectrum, Danny Cho (Steven Yeun) is a failing contractor with a chip on his shoulder, and Amy Lau (Ali Wong) is a self-made entrepreneur with a picturesque life. But after a very bad day in a parking lot, the two start an ever-escalating dance of revenge.
While the two begin to use their beef as an outlet for the anger that is boiling in their own lives, they begin to neglect and break apart their lives at the same time too. More similar, despite their vast differences, Amy and Danny are two broken people who, in the course of trying to break each other, decimate their own lives. BEEF is a dark comedic tragedy that shows two lives being poured down the same drain, combining as they spiral into an emptiness.
Steven Yeun gives a shattering performance of anger, fear, and vulnerability. He morphs from a sad man living a sad life into an unhinged and intimidating force, only to show a fear wavering under it all. While Yeun has showcased his range from various genres (Mayhem to Burning to Minari is one hell of a journey), his ability to create a character with such immense depth that you can hate him and feel for him all in one moment is stunning. If you didn't know what a force of talent Yeun was before BEEF, you would know once the credits roll on the last episode.
For her part, though, Ali Wong shows that she has more complexity than just being a comedic force. She is mean, she is in control, and at the same time as Amy, she is also being devastated and caged by the world around her. She is small but can move the rooms she enters in every scene. Wong holds your attention, and even when Amy is at her most vulnerable and controlled, the audience is just waiting to see her burst out.
Beyond this, BEEF is fantastic because there are no characters to root for (except maybe George and Paul, who are just too dumb to be truly malicious). Amy and Danny are viciously mean rage monsters who, instead of working on themselves, try to attack anyone and everyone when they're backed into a corner. That bite is what makes their clash so unsettling to see on screen as the tension escalates toward traumatic and dramatic conclusions. The series hits because it keeps you engaged in showing how dark people can get toward one another.
Being able to tell a story that centers on people that the audience can and should hate is a difficult task. And for Yeun and Wong, it's even more difficult to maintain a cord of empathy in their performances while still shocking the audiences with their unhinged rage. While I was hesitant that BEEF as a concept would work across ten episodes, the series' pacing is perfection. Each episode ends on a sharp cliffhanger that propels you to watch the next one. Despite a simple concept, each episode feels necessary. There is no way that the dark comedy would have excelled, and the finale would have hit as hard if it had been condensed into a film. The episodic format works wonders to make every relationship feel realized and make the crash steeper when they fall apart. An exercise in escalating emotion and tension, BEEF has a lot going on and each episode exposes a new raw nerve to stroke.
BEEF is another hit for A24 and Netflix but in a much different way than their other projects. Do you laugh throughout the series? Yes. But you also feel bad, sad, and frustrated in a good way with each aspect of the story as everything connects. BEEF offers a complex mix of comedy and tragedy that works fantastically and delivers one of the best final episodes of television I've ever seen.
BEEF will stream exclusively on Netflix on April 6, 2023.
BEEF
TL;DR
BEEF offers a complex mix of comedy and tragedy that works fantastically and delivers one of the best final episodes of television I've ever seen.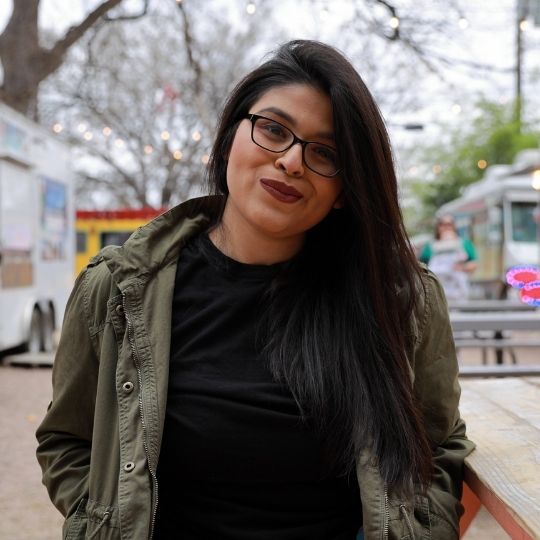 Kate Sánchez is the Founder and Editor-in-Chief of But Why Tho? A Geek Community. There, she coordinates film, television, anime, and manga coverage. Kate is also a freelance journalist writing features on video games, anime, and film. Her focus as a critic is championing animation and international films and television series for inclusion in awards cycles.